Summary

Disney has attracted over 137 million subscribers since November last year. The streamer is planning to invest US$9 billion by 2024 to bring more number of audience.
Netflix is the most significant competitor to Disney. Netflix produces a lot of original content.
Since its launch in November 2019, Disney Plus has attracted a significant number of subscribers, becoming one of the most notable competitors to Netflix.
Last week, the streaming platform held an online event, where it presented its goals and ideas for the future. Disney spokespersons also said they achieved everything because, "We are Disney, and we are Disney because we can do this".
During the four-hour-long event, Disney Plus highlighted various milestone it has achieved since its launch last year. Classic Star Wars movies, Marvel superheroes, National Geographic, and other big names have contributed to the service's popularity. Eighty per cent of those are streaming-only titles.
INTERESTING WATCH: Disney set to aggressively prioritise streaming services.
What are the most effective plans for Disney?
It is no secret that the adult audience has complained about the lack of serious content. For that reason, Disney unveiled a new service, Star, which will be integrated into Disney Plus for international subscribers.
Star will bring additional content created for adults. Experts have compared the system to Hulu, another streaming platform in the US, which operates under a similar scheme. However, the current plan is to focus on the American audience only.
Since November last year, Disney has counted over 137 million subscribers.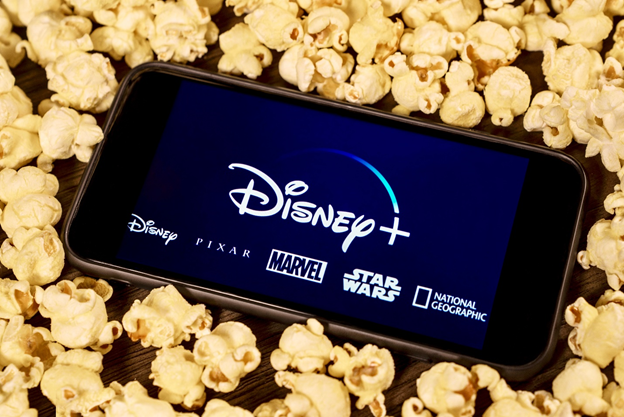 Image Source: Shutterstock
DID YOU READ: Disney nails another milestone as subscribers soar in number
What was Disney's initial strategy?
Before launching its services last year, Disney Plus had three main agendas on its schedule.
First, people would sign up for Disney Plus. Second, subscribers would stay subscribed. Third, with more entertainment content being released on the platform, Disney Plus would boost sales in its non-streaming division (e.g., merchandise related to specific shows and movies).
However, Disney was not prepared for the impending health crisis. The streaming provider used most of its content within a few months of its launch. That period was marked by the Star Wars spin-off Mandalorian, which attracted most customers to Disney.
Apart from having a few renowned shows like Clone Wars, Disney Plus has nothing in comparison with Netflix, which was almost unbeatable in terms of original content. Along with it, new streamers like HBO Max and Peacock also intensified competition. Fortnite and TikTok also kept audience engaged.
How does the future look like?
But people behind Disney were smart to announce multimillion-dollar projects of all-loving Star Wars and Pixar movies, which are exclusive to the Disney subscribers.
Disney executives believe that the all-time famous content loved by all generations will add new dimension to the competition.
By 2024, Disney is expected to invest US$9 billion in bringing new content to the platform, but the subscription fee may get costlier by just US$1 only, making the total subscription cost US$8 a month.
However, there are still major challenges awaiting Disney, as the network is not expected to make a profit until 2024, even if everything goes according to the plan.