Highlights

Compared to 2020, experts believe the sales would increase this festive season starting November 2021.
E-commerce, digital payment, gaming business, consumer discretionary are some sectors that might see a growth in their revenue.
The holiday season is approaching. With people around the world getting vaccinated and the economy gradually opening, sales are projected to reach a record high. Last year, due to COVID-19 pandemic, the retail sector was adversely impacted. However, compared to the previous year, the sales are likely to be much better in 2021. Hence, many businesses are changing how they offer goods and services.
Among various ASX sectors, the retail sector would be the most preferred sector amongst investors, particularly the e-commerce space. Another area that might get huge market attention is the fintech space. Retailers during this period (holiday season) depend heavily on sales. E-commerce business during the pandemic period excelled as most people preferred online shopping.
On that note, let us see the areas where the investors can derive benefits this festive season.
Online retail: Online retail is one such area that might interest investors this holiday season. Because of the social distancing and uncertainty in terms of lockdowns, people are purchasing products online. The digitisation trend in the current times might further surge in the coming period. Businesses from this space may see growth in sales numbers.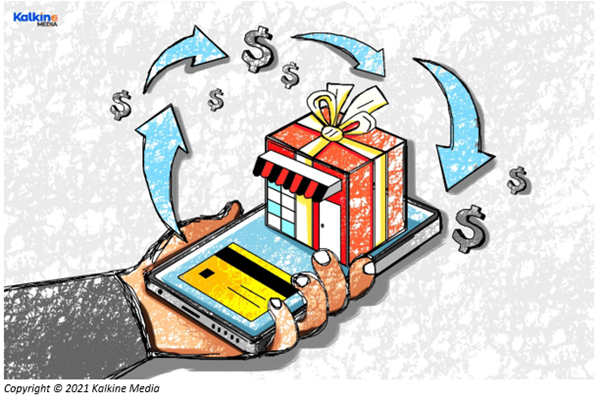 Consumer Discretionary: Consumer discretionary sector includes non-essential consumer goods and services like purchasing appliances, machines, cars etc. Being the festive season, investors might see growth in this sector as well. This is because people give gifts to their loved ones, which might belong to a non-essential category. Businesses from this space may see a boost in their sales and revenue during this period. This might give a boost to ETFs from this space or the stocks of companies from the consumer discretionary sector.
Digital Payment: With this rise in digitisation and online shopping, digital payment is one area that would boost this holiday season. Amid the pandemic period, people preferred digital payment over cash payment. Fintech technology is one such space where there is a possibility of growth this festive season. Businesses from this space might see growth in their customers and merchants.
Transportation sector: Businesses into logistics and freight services might see a surge in demand to deliver the products ordered by the customers online.
Online games or video games: As most people operate from remote locations, people are looking for indoor games to keep themselves engaged. Because of the lockdown, restrictions on the social gathering, many businesses from this space might launch new games and consoles before the season, which would boost the sales of these businesses.
What Next?
Many market participants may consider this season a perfect time to revisit their portfolio and make necessary changes to derive benefits during this period.