Highlights

Pump and dumps are where a crypto's price is artificially boosted by an organised group who purchase a large volume of a particular coin, driving prices up, and then eventually sell it at a much higher price
Market manipulators have taken advantage of the Covid-19 lockdown period where people feelings of anxiety, isolation and boredom have pushed people to be more likely to gamble
While the Securities and Exchange Commission (SEC) has outlawed such activities in the stock market, it doesn't yet have similar rules for crypto currency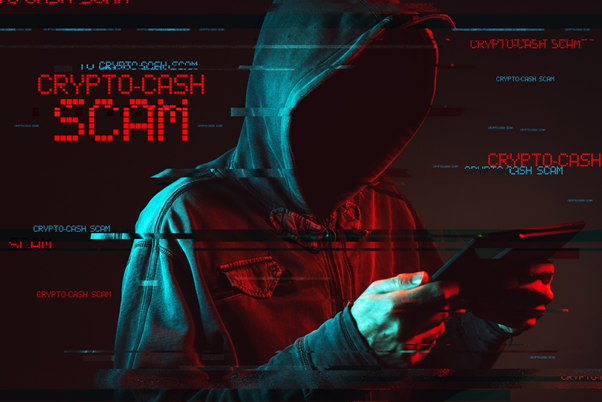 © Stevanovicigor | Megapixl.com
As long as there's money, there'll be people trying to steal it.
The methods used to steal money vary greatly but one common way in the cryptocurrency space is by way of a pump and dump scheme, otherwise known as a "rug pull".
A UTS study by finance professor, Talis Putnins and PhD researcher Anirudh Dhawan uncovered 355 cases of pump-and-dump schemes involving up to 23 million participants where regulators and exchanges have turned a blind eye.
The study, conducted in 2020, suggests around 15 per cent of all cryptocurrencies traded on major exchanges like Binance were targeted at least once over a seven-month period.
Moreover, according to the study, the average crypto pump-and-dump produced a 65 per cent price rise in the space of minutes.
How Do Pump and Dumps Work?
Pump and dumps are where a crypto's price is artificially boosted by an organised group who purchase a large volume of a particular coin and inturn push the prices up. Once the coin's price reaches a previously agreed upon target, a signal is given for the manipulators to sell, thus selling it at a much higher price and raking in a sizeable profit.
These schemes usually involve influencers who are paid to tell people to buy a particular digital coin in order to raise its value. Then, once the value goes up, the scammers and influencers sell their coins and pocket the profits, while everyone else sees their investments lose value.
© Shahurin | Megapixl.com
These Schemes Are Carried Out in Broad Daylight
These particular pump and dump schemes differ to other types of scams in that there's little to no trickery involved. Instead, retail traders willingly participate believing that they'll be able to beat the zero-sum game.
In essence, these traders are gambling and the market manipulators have taken advantage of the Covid-19 lockdown period where people feelings of anxiety, isolation and boredom have pushed people to be more likely to gamble.
Crypto Pump and Dumps Are Not Scrutinised by Regulators
In the stock market, pump and dumps are illegal. One of the most well-known examples of the pump and dump happened on Wall Street throughout the 1990s when Wall Street stockbroker, Jordan Belfort and his company, Stratton Oakmont inflated stock prices through false and misleading positive statements, and then sold the cheaply purchased stock at a higher price. Martin Scorsese subsequently made the movie The Wolf of Wall Street based on Belfort.
While the Australian regulatory body, The Securities and Exchange Commission (SEC) has outlawed such activities in the stock market, it doesn't yet have similar rules for cryptocurrency. Moreover, the Sec doesn't plan on implementing crypto regulations, at least for 2021.
Crypto's Can Be Created Easily
It's easy to imagine that each crypto has a set of offices populated by a team of people in suits working diligently to meet the demands and interests of its investors.
This is, more often than not, not the case and it's actually fairly easy for anyone with a bit of coding knowledge to create their own cryptocurrency.
However, developers of pump and dump digital currencies are unlikely to build a whole blockchain. Therefore, be wary of any coin which doesn't have an accompanying blockchain, like Bitcoin or Ethereum.
How To Avoid Pump and Dumps
It's important to understand, as a trader, how much decision making is based off fear of missing out (FOMO). FOMO can create anxiety, which often leads to a gambler's mentality where traders are prepared to take great risks based on irrational feelings.
FOMO can be combated by conducting thorough research. If you see a coin doing the rounds on social media that's promising high returns, look into that coin's whitepaper and its developers.
Bottom Line
The crypto space is moving at an alarming speed. This means that it will take time for regulators to catch up with this ever-growing technology. As such, investors must stay vigilant and be constantly learning and researching because as long as there's money, there'll always be someone trying to steal it. Be vigilant. Be smart.