Summary

The buzz around cryptocurrencies seems to be unending, with events and rumours driving the crypto markets crazy.
Rumours about Paraguay recognizing Bitcoin as a legal tender have been surfacing in the markets.
Several major economies are working towards setting up regulatory bodies for governing the exchange of cryptocurrencies.
Lately, cryptocurrencies have been creating a lot of buzz worldwide while gaining a lot of traction. Cryptocurrencies have been inviting significant attention in terms of interest and returns.
However, there is a lot of work to be done on the regulations governing exchanging via cryptocurrencies.
DID YOU READ: Seven red hot cryptos trending in 2021
The buzz around Bitcoin and Paraguay
The latest buzz around cryptocurrencies is the rumours about Bitcoin being recognized as a legal tender in Paraguay.
Many traders would be looking to cash in on the opportunity as the Latin American country might follow El Salvador's footsteps, which has made a move to declare Bitcoin a legal tender.
RELATED: Bitcoin is now a legal tender in El Salvador
However, Paraguay is working on a bill to regulate cryptocurrencies instead of making them legal tender, as per Reuters.
The anticipations about Paraguay following the footsteps of El Salvador were pouring in after a tweet from the Paraguayan lawmaker Carlos Rejala "This is Paraguay. July we legislate! #Bitcoin".
In recent months, Bitcoin and other cryptocurrencies' renewed traction has prompted the need for regulatory control of the digital assets market across economies.
IMPORTANT: Is it wise to buy Bitcoin?
Crypto trading across major economies
Being the first mover to make cryptocurrency legal, the European Union has no specific regulation that governs crypto-related activities.
Similarly, cryptocurrency is legal in the US, but the country is yet to set up a comprehensive regulation system.
Being a frontrunner in adopting and advancing technology, Singapore has shown a positive approach towards cryptocurrencies. The country has inked Blockchain and Cryptocurrency Regulation, 2020 for regulating cryptocurrency and picking up the pace of its adoption.
ALSO READ: How is Australia progressing with cryptocurrency regulation?
Likewise, cryptocurrency trading platforms are governed by the Financial Services Agency in Japan. The East-Asian nation legalized cryptocurrencies in 2017.
Australia seems to be closely catching up with the approach of Singapore for regulating cryptocurrency trading and related aspects.
INTERESTING READ: Is blockchain only for cryptocurrencies? What are the risks of blockchain?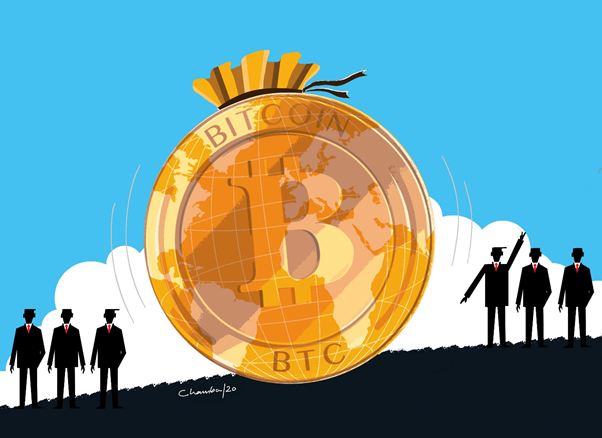 Source: Copyright © 2020 Kalkine Media
Moreover, Jeff Yew, the previous Australian head of Binance (the world's largest cryptocurrency exchange), recently called for rigorous regulation of crypto trading platforms. He further emphasized that more work needs to be done in Australia to safeguard ordinary investors against any exploitation by dodgy operators.
All in all, a concrete framework of regulations for governing cryptocurrency is yet to arrive across some major economies. However, it has become evident that it might just be around the corner, given the quickly evolving landscape of cryptocurrencies.