When investors in Canada made early inroads into cannabis stocks, who would have thought that returns could be so high. Just in case you failed to capitalize on them, do not worry as psychedelic stocks seem embarking on a similar trajectory.
Regulatory support and encouraging studies endorsing claims of health benefits of psychedelic drugs is likely to set the industry on the path of future growth. The estimated potential of the psychedelics is responsible for a rise in companies working in this field and developing medicines from Psilocybin, the hallucinogenic compound found in magic mushrooms.
Investors now have a variety of options for investing in psychedelic stocks. On that note, let's take a look at some rising psychedelic stocks that the market could trip on in 2021:
Mind Medicine Inc. (NASDAQ:MNMD, MNMD:US)

This psychedelic biopharma company is engaged in the development of medicines and therapies to address mental health disorders and addiction. MNMD share prices had a stellar growth of 938 per cent in the past year and returned about 19 per cent year-to-date (YTD).
The stock was trading at US$ 3.62 at market close on Thursday, June 10, about 37 per cent down from the 52-week high of US$ 5.77 per share on April 27, 2021. If you are willing to sink funds in psychedelics stocks, MNMD stock good be a good entry point.
In Q1 2021, the value of Mind Medicine's total assets stood at US$ 201 million, and it had a cash balance of US$ 160 million.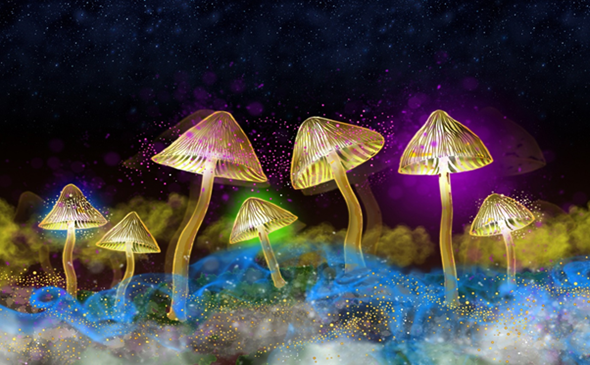 Source:Pixabay
Numinus Wellness Inc. (TSXV:NUMI)

The Vancouver-based company is developing solutions for psychedelic-assisted psychotherapy. In May, Numinus Wellness and Optimi Health submitted a pre-clinical trial application to Health Canada for review and comment of an-all-natural psilocybin extract.
The NUMI stock soared by 70 per cent in the past one year and about 15 per cent in the past week. The shares closed at C$ 1.02 apiece on Thursday, June 10.
In the second quarter financial results for fiscal 2021, Numiness Wellness recorded revenue of C$ 231,507 and achieved a cash balance of C$ 28.5 million.
Field Trip Health Ltd. (TSX:FTRP)

Field Trip is one of the leading companies in the world developing legal psychedelic therapies to treat patients with depression. On June 7, the FTRP common shares started trading on the Toronto Stock Exchange (TSX) and its shares will be delisted from the Canadian Securities Exchange (CSE).
Stocks of Field Trip are gaining attention and on the FTRP share prices surged by 4.4 per cent during the trading session on Thursday, June 10, and closed at C$ 6.11 apiece.

In Q3 2021, the patient revenues of Field Trip increased to C$ 316,329, reflecting an increase of 235 per cent year-over-year (YoY).
The above constitutes a preliminary view and any interest in stocks should be evaluated further from an investment point of view. The reference data in this article has been partly sourced from Refinitiv.