Summary

Artificial Intelligence (AI) is among the leading technologies expected to shape the future.
Along with machine learning, AI has the potential to disrupt several industries in the upcoming period.
There was significant growth in AI adoption during the pandemic, and it is expected to increase further in the upcoming period.
Brainchip, Bigtincan Holdings, LiveTiles and SenSen Networks are known stocks on ASX from the AI space.
Artificial intelligence (AI) is one of the most talked-about and trending technologies expected to shape the future. AI and machine learning can disrupt most industries and businesses in the upcoming period.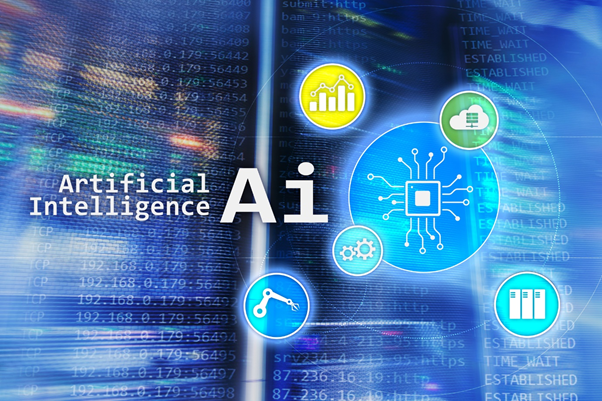 Source: © Panteleev83 | Megapixl.com
Significant progress has been made in this field, with further developments underway. Given the improvement in processing and computational power and the availability of massive data, the world has achieved a level of supremacy in deep learning and modern algorithms.
Moreover, AI technologies such as face recognition, voice recognition, and object detection are likely to play a major role in the future.
Some trending technologies related to AI include:
Robotics
AI entry in cloud computing
AI entry into the Internet of Things space
Generative Adversarial Networks
AI used in structuring the unstructured data.
Voice and language-driven Intelligence and many more.
AI and Machine Learning outlook
There was considerable growth in AI adoption during the pandemic. There was massive investment in this technology during the period. As per the S&P Global Market Intelligence report, more than 85% of the businesses have agreed that the pandemic already has or will lead them into investing in new Artificial Intelligence programs.
Experts believe that the global artificial intelligence market is expected to grow at a CAGR of 40+% during the 2021-28 period.
INTERESTING READ: Will Artificial Intelligence Barge Higher in Post-Pandemic Era?
AI adoption in Australia
In its FY2021-2022 budget, the Australian government highlighted its plans to invest AU$124.1 million to strengthen Australian leadership in developing and adopting responsible AI. The plan would support Australian businesses to function at the digital frontier, enter new markets and level up their businesses. It would help Australia become a significant digital economy and society by 2030.
DO READ:
With this backdrop, let us look at a few ASX-listed AI players.
Brainchip Holdings Ltd (ASX:BRN)
Brainchip Holdings is a global technology company that is transforming Edge AI applications using its event domain neural processor along with a broad development environment. The solution offered by the Company is of high performance, small, ultra-low power, and allows a broad range of edge capabilities that involve constant learning and inference.
BRN shares have performed well this year, with a return of 24.42% (As of 25 June 2021).
DO READ: Rising Demand for AI in healthcare: A Glance at BRN, OPL and LBT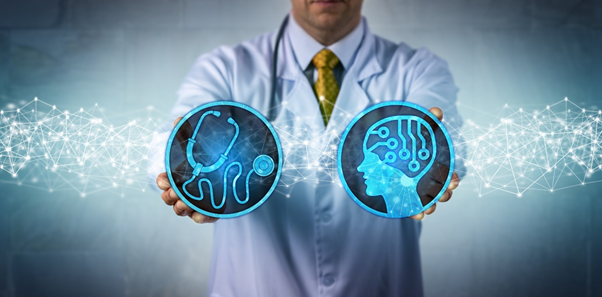 Source: © Leowolfert | Megapixl.com
Bigtincan Holdings Limited (ASX:BTH)
Bigtincan Holdings is the Sales Enablement Automation Company that helps customer-facing roles to be more productive, efficient, and effective at their workplace. Bigtincan offers software that creates digital experiences personalized to individuals with intelligent suggestions and custom-designed top global brands.
Its mobile-first delivery platform is accessible at any time and place and is built for personalization at scale. Other businesses use BTH's product for sales content management, sales training & coaching, document automation, and internal communications.
BTH shares took a massive hit in May before a strong recovery the following month. On a YTD basis, the returns have relatively flat.
DID YOU KNOW: Bigtincan (ASX:BTH) acquires Vidinoti, a Swiss leader in AR/VR tech
LiveTiles Limited (ASX:LVT)
Headquartered in NYC, LiveTiles Limited is a global software company that offers solutions and tools to construct intelligent workplaces using Artificial Intelligence, analytics, and user interface design.
LiveTiles is fast growing Company that provides services to serve global customers throughout all industries. Its intelligent workplace design suite has been embraced by the most iconic brands across the globe.
Despite a promising Q3FY21 performance, the LVT stock has taken a big hit in 2021.
DO READ: LiveTiles Limited turns in an excellent update, investors impressed
SenSen Networks (ASX:SNS)
SenSen Networks is a top innovator for Smart Cities globally. It uses the power of object tracking, data fusion, statistical signal processing, and pattern recognition algorithms that enable SNS to make smart cities become smarter and maintain their edge.
It fuses data from Video, Sensor & IoT devices. It then combines the data with other transaction data to deliver the intelligent smart city solution globally.
Source: © Vladgrin | Megapixl.com
Many known companies worldwide, along with companies from places like Abu Dhabi airport, Singapore LTA, Crown Casinos, Roads & Maritime Services, NSW, VicRoads, etc., use SEN's solution.
DO READ:
Stock Information (As of 25 June 2021)
GOOD READ: Artificial Intelligence, The Rising Trend In 2020 and Beyond; A Glance At 4 Small Cap Players in The AI Domain