Summary

The technology sector has played a vital role amid the COVID-19 pandemic.
As the demand for tech solutions continues to grow, it is being accepted across industries.
Many ASX-listed tech stocks have witnessed significant growth over the past year.
Majority of tech stocks invest heavily in research & development and expansion.
In recent months, investors have been highly responsive to big as well as small companies in the tech sector, including those mainly supporting back-end processes across diverse industries.
Moreover, the boom in technology space has driven immense growth of several recently launched and emerging companies of all sizes, and types, including start-ups.
One of the industries that witnessed unmatched growth has been the fintech space, with many ASX-listed players spiralling to record highs.
The technology industry is one area that has been trending in terms of innovation, expansion as well as stock growth.
Here, we look at 10 of the most-loved tech stocks on the ASX.
Afterpay Limited (ASX:APT)
One of the favourite stocks of investors, Afterpay Limited (ASX:APT) has registered continued top-line growth matched by margin growth.
The Company has been capitalising on increasing shift to BNPL payments from conventional credit alternatives.
Afterpay is currently available in the US, UK, Australia, Canada, New Zealand, France, Italy, and Spain. The service is offered by nearly 86,000 of the world's favourite retailers, as of March 2021.
Must Read: What are the top 10 ASX-listed BNPL stocks?
Pushpay Holdings Limited (ASX:PPH)
Another tech stock that has been a favourite of investors is Pushpay Holdings Limited (ASX:PPH). The Company has been delivering substantial returns to shareholders, on the back of robust growth in revenue, cash flow, and other key metrics.
Its growth is underpinned by digital adoption within its customer base.
Xero Limited (ASX:XRO)
ASX-listed tech company Xero Limited (ASX:XRO) is said to be one of the largest technology companies in the world.
Given its progress over recent times, XRO has indicated that it is suitably poised to align with the fast-evolving customer needs in an increasingly important environment for cloud-based software and integrated digital solutions.
Image Source: Copyright © 2021 Kalkine Media
WiseTech Global Limited (ASX:WTC)
Leading software solutions developer and provider WiseTech Global Limited (ASX:WTC) has been relentlessly striving for innovation and recording strong financial and strategic performance.
WTC's growth is underpinned by its continued investment in product innovation to benefit from the structural shift, especially towards the digitisation of global logistics as well as supply chains.
Computershare Limited (ASX:CPU)
Computershare Limited (ASX:CPU) is a global market leader in a variety of diversified financial and governance services. The Company is focused on developing new products and innovations. Its globally integrated product offering is gaining traction.
CPU has made a prudent investment in new technologies and product developments. It remains committed to maintaining a robust balance sheet.
NEXTDC Limited (ASX:NXT)
ASX 100-listed technology company NEXTDC Limited (ASX:NXT) is recognised globally for the design, building and operation of the only network of Uptime Institute-certified Tier IV facilities in Australia.
NXT is the most innovative Data Centre-as-a-Service provider in Asia and has witnessed significant growth despite a more difficult economic backdrop due to COVID-19.
Altium Limited (ASX:ALU)
Altium Limited (ASX:ALU) has demonstrated an outstanding value-creation track record over time. Moreover, it is the fastest growing electronic design automation (EDA) company.
A key achievement of ALU has been recording double-digit growth (prior to COVID) and expanding margin for eight consecutive years. The Company is the differentiated category leader of printed circuit board design. Moreover, it empowers innovation for a diverse array of leading customers.
Appen Limited (ASX:APX)
Founded in 1996, Appen Limited's (ASX:APX) customers and offices are located globally. The Company delivers high-quality training data at scale to facilitate the functioning of artificial intelligence.
Its client base includes some of the largest technology companies in the world, global leaders across diverse sectors, and government agencies.
Appen has been riding high on its recent significant growth and performance with continuing growth in committed revenue.
Also Read: Which are the top ASX-listed stocks in the artificial intelligence space?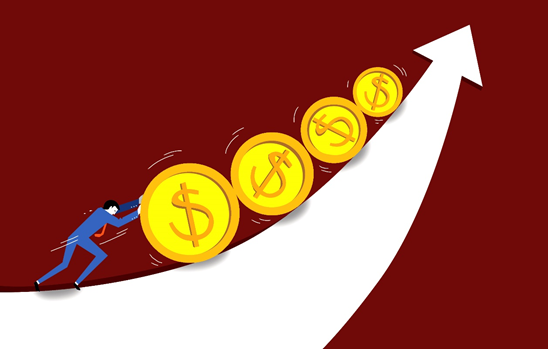 Image Source: Copyright © 2021 Kalkine Media
EML Payments Limited (ASX:EML)
EML Payments Limited (ASX:EML) engages in offering innovative financial technology that makes payment processing more efficient and secure. The Company operates in a trillion-dollar industry and has been capitalising on the opportunities that align with the business.
EML has been one of the investors' favourites due to its market-leading platform that provides the widest variety of prepaid card products as well as other value-adding diverse solutions.
TechnologyOne Limited (ASX:TNE)
Being the largest enterprise software company in Australia, TechnologyOne Limited (ASX:TNE) has offices across six countries. It is also one of the top 200 ASX-listed companies.
The business growth is highly driven by Software-As-A-Service (SaaS) capabilities. TNE anticipates significant improvement in its profit margin in the coming times, driven by substantial economies of scale.
All in all, these tech companies have been witnessing spiralling operational and financial growth. They have been heavily investing in growth and capitalising on the opportunities to steer long-term value for their shareholders.