Summary

Generally, well-established, mature firms pay dividends to their shareholders. However, some penny stocks also make dividend payments.
Penny stocks are players that prefer investing profits in growing their business. However, some players can be well-set companies that prefer sharing a portion of their earnings with the shareholders.
Lindsay Australia, Capitol Health, GTN Limited, and Pental are some ASX-listed penny stocks providing dividends.
Dividend payments are generally made by mature, well-established firms that prefer sharing the profits with the shareholders instead of reinvesting in the business.
However, it doesn't mean that other companies that are relatively small or in a growing phase cannot do so. In quite a few cases, penny stocks, primarily known for reinvesting their earnings, are also dividend-paying stocks.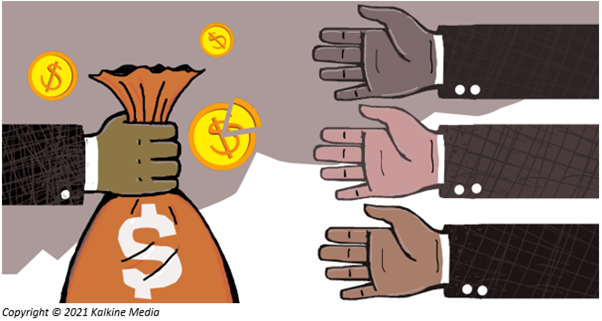 Dividend-paying penny stocks can offer the double benefit of offering a regular income and impressive returns on investments.
We'll walk you through five such ASX dividend-paying stocks in the penny space.
Lindsay Australia Limited (ASX:LAU)
Lindsay Australia Limited operates three core businesses – Rural, Fresh Logistics, and Transport. The Company has a huge east coast network of 34 stores and depots.
Lindsay Australia has consistently provided dividends since 2011. In 1H FY2021, the Company provided an interim fully franked dividend of 1.2 cents per share, up 20% from 1H FY2020.
In 1H FY2021, the Company delivered a record operating revenue of AU$219 million.
The rural division revenue was up 2.9%, driven by sales growth around a diversified product mix and emphasising important growing regions.
Underlying EBITDA increased 12.1% to AU$26.1 million, propelled by positive contributions from all divisions following focused cost controls, enhancing operational competencies and continual growth in major markets.
On 18 June 2021, the Company provided an update on its FY2021 guidance, expecting an unaudited EBITDA from underlying operations in the range AU$44 million - AU$46 million.
Capitol Health Limited (ASX:CAJ)
Capitol Health offers diagnostic imaging and linked services to Australia's healthcare market. The Company has consistently provided dividends since 2018 and provided a fully franked interim dividend of 0.5 cents per share in 1H FY2021.
1H FY2021 Highlights:
Revenue increased by 5.9% to AU$85.3 million.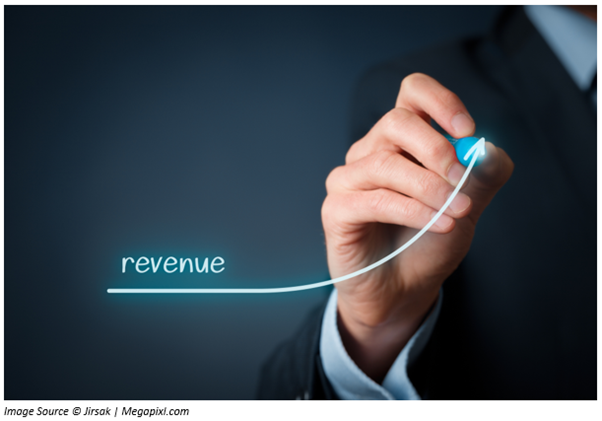 Statutory EBITDA improved by 41.4% to AU$22.6 million.
Statutory NPAT for the period was AU$6.2 million, up 131.6% compared to the previous corresponding period.
CAJ would be releasing its FY2021 results on or about 26 August 2021.
GTN Limited is the largest provider of traffic information reports across radio stations in Australia, Canada, the UK, and Brazil. In addition, the Company is among the leading broadcast media advertising platforms by audience reach in these regions.
Five Dividend-paying Penny Stocks on the ASX
GTN was a consistent dividend provider from 2018 to 1H FY2020. However, it did not declare a final dividend for FY2020 and 1H FY2021 to conserve cash during the pandemic.
In 1H FY2021, the Company reported a 26% drop in revenue to AU$70.8 million. EBITDA slipped by 77.4% to AU$3.1 million, while NPAT declined significantly by 95.2% to AU$0.4 million.
Revenue from the Australian operations had been lagging the total Group due to COVID-19-related lockdown of the Melbourne market (amongst GTN's main markets for revenue generation).
On 29 June 2021, GTN Limited announced that it expects its Group revenue to range from AU$142 million to AU$144 million (AU$160.9 million in 1H FY2020). Revenue from the GTN's Australian operations in 2H FY2021 is likely to increase by ~23% to 24% compared to 1H FY2021.
GTN currently has a strong balance sheet and generate a positive cash flow.
Pental Limited (ASX:PTL)
Pental Limited manufactures and distributes personal hygiene products. Since 2014, the Company has provided dividends.
In 1H FY2021, the Company provided a 100% franked dividend of 1.0 cent per ordinary share. PTL had a strong first half of FY2021. Key highlights include:
The Company delivered a 96% jump in NPAT.
Net sales grew 17% to AU$64.6 million.
PTL focused on cost controls and efficiency, resulting in a significant expansion of margins and profitability.
1H FY2021 EBIT increased by 91.4% to AU$4.3 million and NPAT by 95.9% to AU$2.9 million.
Pental maintained a solid position to drive constant profitable growth organically as well as through M&A. It has a strong balance sheet with net cash of AU$2.7 million. It has no debt and has a growing brand recognition.
RELATED READ: Welcome the New Year! What Are Pental Limited's (ASX:PTL) Objectives & Goals For 2021?
DID YOU KNOW: Pental & Duracell implement a new route-to-market arrangement
XRF Scientific Limited (ASX:XRF)
XRF Scientific Limited is the leader in supplying XRF fusion linked technology, chemicals as well as labware. XRF has consistently provided dividends since 2011.
In 1H FY2021, the Company reported a sales revenue of AU$15 million. Statutory NPAT increased by 47% to AU$2.4 million. Adjusted Profit Before Tax improved by 4% to AU$2.4 million.
During the period, the Company witnessed favourable conditions after some of the markets affected by the pandemic began to bounce back. In addition, the Company's strategy during this period allowed XRF to remain an important business during lockdowns and keep the staff safe.
The strong activity levels in the mining industry across exploration and production support demand across its product range in Australia, Europe, North America, and sections of Asia.
RELATED ARTICLE: Why XRF Scientific (ASX: XRF) Share Price Charged Up 19% Today