Summary

Copper prices hit a record high on 12 May 2021, backed by robust demand for the red metal and limited supply.
The red metal prices fell to a nearly one-month low on Tuesday due to a strong sell-off amid China's move to curb soaring commodity prices.
Various ASX-listed copper space players are capitalising on the current copper price rally.
Today, copper futures traded at their lowest level in almost a month, hovering around US$4.55 per pound. The price was influenced by a statement from Chinese authorities, highlighting the plans to set a cap on commodity prices to curb exorbitant surge in the prices.
Price is Less albeit Opportunities are Immense; Invest Wise with Kalkine LITE Just at $19.99
The strong demand for the red metal and supply disruptions from the leading exporters, including Chile and Peru, have disturbed the market equilibrium. As a result, copper prices roared to a record high of US$$10,747.50 per tonne on 12 May 2021.
Source: © Effe45 | Megapixl.com
A strong sell-off followed by China's decision to curb any unreasonable commodity price surge has impacted the prices to hit a nearly one-month low.
Good Read: 3 Commodity Stocks To Buy In May Amid Rising Prices
Various ASX-listed copper space players including OZ Minerals (ASX:OZL), BHP Group (ASX:BHP) and Castillo Copper (ASX: CCZ) are capitalising on the rallying copper prices.
Given this backdrop, let us skim through three ASX-listed copper players that made significant gains on the ASX today.

Source: ASX, as of 25 May 2021
Desert Metals Limited
Desert Metals Limited (ASX:DM1) is a copper and nickel-focused exploration company with flagship projects in Western Australia's Yilgarn Craton region. The company's Narryer project comprises various copper prospects, including the Hooper nickel and copper prospect and the Belele copper prospect.
The company completed a 3,047-line km airborne electromagnetic survey during the March quarter. Subsequent to the period, DM1 commenced a drilling campaign at the project location.
Good Read: Here's What You Need To Know About Commodity Supercycle
Caravel Minerals Limited
Caravel Minerals Limited (ASX:CVV) is an ASX-listed copper-focused company with assets in a porphyry copper district in Western Australia.
The company has released drilling results for the Dasher Copper deposit and nearby prospect areas. The results indicated potential for the extension of resource from Dasher South while from other targets, they confirmed continuity of the mineralised zone at shallow depths.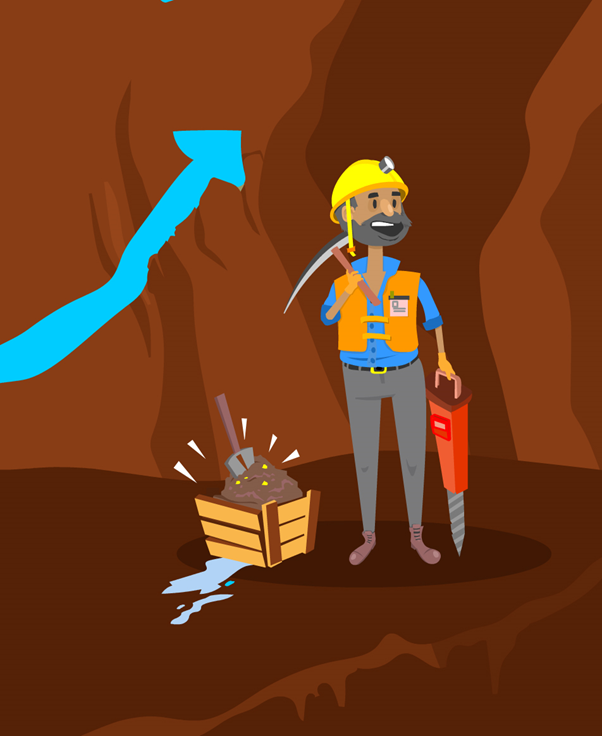 Source: Copyright © 2021 Kalkine Media
Venturex Resources Limited
Venturex Resources Limited (ASX:VXR) is a base metal-focused mining company with the flagship Copper Zinc Sulphur Springs Project located in Western Australia. The miner focuses on sustainable development and creating shareholder return. In addition to Sulphur Springs, the company also holds the Whim Creek JV project in the West Pilbara region of Australia.
The stock of the VXR made a significant gain today after the company updated its JORC 2012 mineral resource for the Whim Creek JV project. The project resources containing copper tonnes increased by 37%.
Interesting Read: Why Commodities Index Hit at A Nine-Year High