Australia is a relatively small fertiliser player in the global fertiliser industry. According to the International Fertiliser Association (IFA), the current global fertiliser consumption (nutrient elements) is at 17 million tonnes of phosphorus (Australia consuming 0.4 million tonnes), 100 million tonnes of nitrogen (Australia consuming only 1% of it or 1 million tonnes) and 31 million tonnes of potassium (Australia consuming a mere 0.2 million tonnes). Therefore, Australia's fertiliser consumption on a total nutrient (NPK) basis is barely over 1% of global consumption.

Currently, around 200 million tonnes of fertiliser products are traded around the globe per year. Australia's imports make for less than 2% and exports represent less than 0.5% of the total world trade.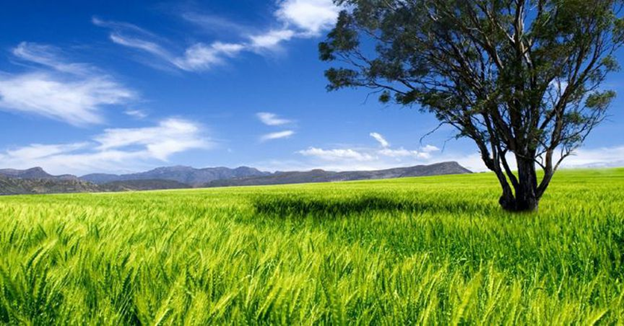 Image Source: © Marianvejcik | Megapixl.com
However, as the prices for agricultural commodities shoot up, demand for fertiliser also rises as a direct impact and agricultural producers reap benefits by ramping up their production.
Potential global fertiliser supply is largely constrained with barriers such as the cost of raw materials, high capital requirements for new manufacturing plants, environmental concerns etc. All these factors combined means that if demand sees a surge that is faster than anticipated, the response in supply can lag due to these constraints, leading to price spikes. One company that is a eyeing to reap the benefits of higher fertiliser prices is Fertoz Limited (ASX:FTZ). Since 1 June 2021, the shares of FTZ have gone up by whooping 5x.
Stock Zooms in the past few weeks
The FTZ share price has delivered an exceptional rally in the last few weeks. Till 15 June 2021, the stock had been trading within a range without much of a movement.
However, after mid-June 2021., the stock skyrocketed to a new 52-week high, outpacing the broader market index, the ASX 200, by a huge margin.
Image Source: REFINITIV; Analysis: Team Kalkine
The YTD return of FTZ (Yellow line in the above chart) stands at a mammoth return of 238%, most of which has come in June alone, while the ASX 200 (Purple line in the above chart) has delivered only 12.87%.
About the company
Fertoz is an ASX-listed fertiliser manufacturer, focused on providing organic and regenerative farming operations having reliable and direct access to environment friendly rock phosphate fertilisers. The company was quick to recognise that the burgeoning demand for organic crop farming required more focus on making available an all-natural solution to make soil more fertile and boost its nutrition. Unlike most other players, Fertoz focuses on research and development and then testing to document results.
Phosphate is one of the major nutrients that helps promote overall health of a plant cell, and tissue growth for a higher yielding crop. The company offers organic fertilisation solution that is high in phosphorus, and free of contaminants making it environment-friendly.
Substantial evidence also depicts that replacing conventional fertilisers such as MAP or DAP with rock phosphate builds soil health and reduces its carbon footprints. At the same time, it also aids the crop towards a higher yield.
Mining Projects
Fertoz also owns 100% stake in Fernie and Wapiti projects in British Columbia, Canada. These projects can utilise nearby rail and road infrastructure, providing them uninterrupted access to not only the US but also to Northern, Northwestern and Central Canada. Till now, the company has extracted over 1,200 tons and 1,500 tons from Wapiti and Fernie, respectively. The company is currently working on Mine Permits and Bulk Sample Applications at both Fernie and Wapiti projects with an aim to extract around 82K tonnes in the near future.
Fertoz Establishes Carbon Division
The management recognises carbon market to be a major opportunity for Fertoz, expanding the company's ESG credentials. It has started promoting its additional services in the carbon space. Recently, the company forayed into the carbon space with a separate division within the umbrella of Fertoz to extensively focus on carbon sequestration, consulting, activities, and implementation of carbon strategies using Fertoz organic fertilisers. Currently, the company is in discussions with numerous Canadian and US private land owners with respect to reforestation and native replanting works to generate CO2 credits.
Strong start to CY21
North America
The company has withstood bad weather conditions, churning out the highest deliveries of any winter season from January to March of 2021. Although, the worst of the winter didn't harm the company's operations much but tough winter conditions with heavy snow falls and freezing rain materialised in some double handling of orders. Another partner, P&H, is almost on the verge of finalising its Standard Operating Procedures for its new 100% organic warehouse after which high volume orders are expected to kick in.
Australia/Asia
Heavy rains have leached various nutrients from Australia's east coast soils. Fortunately, the use of FertAg has been proven effective in preventing this situation. Recent application of FertAg on the avocado farms of North Queensland has spurred a lot of enthusiasm amongst avocado growers. The company is now experimenting the use of FertAg with row crops such as organic hops and fruits such as limes and mangoes.
Revenue coming back on track
Data Source: REFINITIV; Analysis: Team Kalkine
The company reported a revenue of AU$1.1 million in 2H CY20, compared to AU$0.93 million in 1H CY20 and AU$0.45 million in 2H CY19. Also due to higher cost efficiency, the company has reported the highest gross profit since 2H CY17, of AU$0.39 million.
Recent Highlights
A few recent highlights of the company's operations are:
Although the company started strong in 2021, the production delays with third-party granulators resulted in slower customer deliveries. However, the company is expected to get back on track soon and reflect the same in its Q2 2021 numbers.
Granulator orders have been placed and their deliveries are expected in coming weeks. Thereafter, installation would take place with in-house granulation by Q3 2021.
Carbon initiatives of the company has been gaining strong support from dealers and farmers. The company is now rolling out extensive programs to capitalise on space.
During Q1 2021, the company successfully completed Rights issue that was over-subscribed, raising over AU$1.5 million (before costs).
Fertoz Carbon Reduction Certificates has been developed and launched on 1 May 2021.
Fertoz Limited (ASX:FTZ) is trading at AU$0.250, with a market cap of AU$46 million. This puts the company in the penny stock category. Typically, penny stocks are volatile and seasoned market participants usually thread this space very cautiously. Additionally, FTZ is from the chemical space and investors across the world are scrutinising the ESG aspects of such businesses very closely. Prudent investing always calls for a clear understanding of the business and sector risks.