Highlights

Telehealth gained traction after the onset of the COVID-19 pandemic, which necessitated distancing guidelines.
Revolution in technology and infrastructures will influence the future of telehealth for better.
Telehealth can be of great importance in monitoring and treatment of patients with chronic diseases and mental health problems.
Telehealth, often known as telemedicine or e-medicine, involves the remote delivery of healthcare services over telecommunications infrastructure. Telemedicine allows doctors to evaluate, diagnose, and treat patients without having to see them in person. Patients are able to communicate with doctors from the comfort of their own homes utilising personal technology or by visiting a telehealth kiosk.
Telehealth saw a spurt in 2020 and 2021 with the rise of remote patient monitoring due to COVID-19 outbreak. These shifts in the healthcare scene were aided in part by the COVID-19 pandemic's requirements, and in part by the government's relaxation of telemedicine reimbursement and licensure laws in many nations.
Advantages of telehealth
During a pandemic, telehealth allows patients to receive care as per their convenience of time and place. This also reduces the need for safety equipment for healthcare workers.
Telehealth makes it easier for patients to connect to service providers and keep track of their medical records. Also, patients having mobility and conveyance challenges can easily access telehealth services.
Addressing the limitations
Despite a surge in its usage, telehealth does have some limitations as well. The comfort level with technology might vary among patients and care providers. Some people always prefer in-person consultations. Limited access to internet connectivity and communication devices might be another bottleneck. Additionally, some patients may have privacy concerns and worries about discussing sensitive topics over telecommunication.
Do read: Rising youth mental health crisis in Australia calls for collaborative action
Is telehealth here to stay?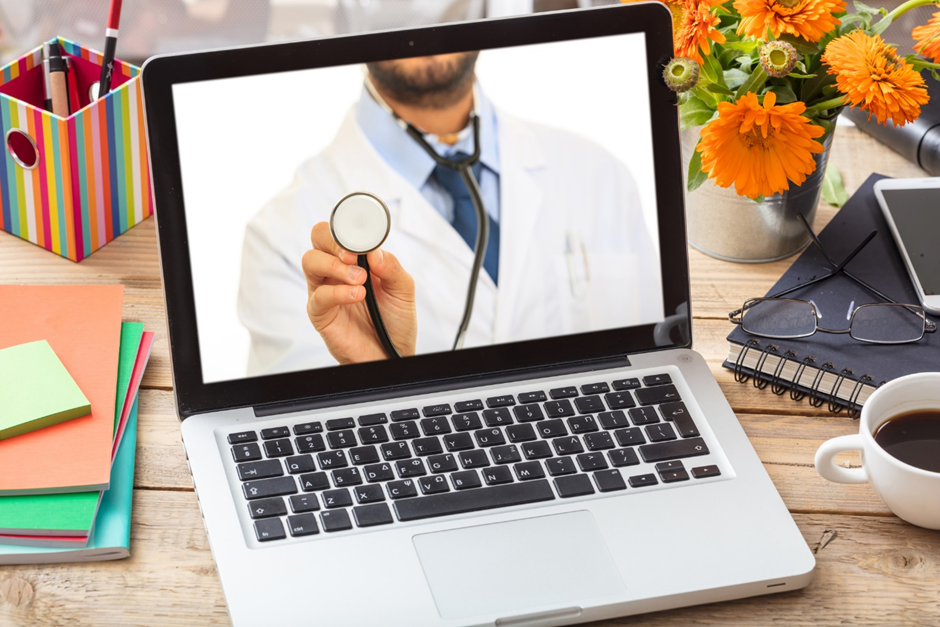 Image source: © Rawf88 | Megapixl.com
Healthcare workers, particularly administrators, are still figuring out how to use new technologies to increase access and equity. However, the future of telehealth seems to be bright, and it is here to stay.
The healthcare industry had to swing into action to cope with the social distancing measures, which were required to fight COVID-19 infections. At the height of the pandemic, telehealth became a lifeline for hospitals, clinics, and doctors looking for a method to deliver the same level of treatment while limiting the spread of the coronavirus. Key trends in the utilisation of technology have evolved, and they will continue to impact the future of telehealth services.
Originally, it was put in place to curb COVID-19's community transmission. However, it is now regarded as a cost-effective first line of treatment for non-urgent and follow-up consultations as well.
Maintaining lifestyle choices and preventative treatment approaches are critical in the case of chronic diseases such as renal disease, heart disease, cancer, and diabetes. However, many of these patients do not complete their treatment or attend their monthly follow-up consultations, which is critical to managing their symptoms. Telehealth is a convenient way for such patients to connect to their doctor quickly and frequently. Getting in constant touch with doctor can help them adhere to the required health practices.
Another area where telehealth is proving to be of great help is mental health care. As a result of lockdowns and isolations, the pandemic has apparently exacerbated mental health issues like depression and anxiety among people. Many therapists, counsellors, and doctors rapidly resorted to video conferencing to keep treating their patients with mental health issues. As a result, the development of teletherapy and telepsychiatry began, and this will most likely become a widely acknowledged method of treatment in the future.
Wearable technology gadgets allow doctors to collect real-time data from their patients on a variety of health parameters such as activity levels, heart rates, and blood pressure. Doctors will be able to make better informed diagnosis and recommendations using this information. When these devices are linked to a secure telemedicine platform and electronic health data, members of care teams will be able to intervene at the first hint of problem.
Bottom line
These are the key trends that have become clear since the widespread adoption of telehealth services from the start of the pandemic. Telehealth provides the healthcare industry with so many advantages that the utilisation of this revolutionary technology is likely to continue in the future.