Summary

CSL Limited finalises University of Queensland-CSL COVID-19 vaccine agreement with the government to supply almost 51 million doses of
The Australian biotech player stated that the large-scale Phase 2b/3 trial of V451 is almost ready and the first volunteer would be enrolled in December 2020.
The Company anticipates completing recruitment for Phase 2b/3 trial by March 2021.
In September, the Company had signed an agreement with AstraZeneca to manufacture almost 30 million doses of Oxford University's COVID-19 vaccine AZD1222.
The Australian government, to extend support to domestic researchers as well as manufacturers for developing COVID-19 vaccine, is investing ~A$2.3 billion. The government is also entering multiple strategic global partnerships to support access of vaccines for Australia.
Under the COVID-19 Vaccine and Treatment Strategy, the government is investing almost A$1.7 billion for pre-ordering approximately 84.8 million doses of vaccine with prominent Australia based manufacturer CSL Limited (ASX:CSL) and UK-based biopharma giant AstraZeneca Plc (LON:AZN).
With this backdrop, we will discuss the latest developments around CSL Limited:
ASX 200 biotech major CSL Limited was one of the top performers in the healthcare sector on 8 October 2020.
The share price of CSL stood at A$298.940, up by 2.426% on 8 October 2020. The market capitalisation of CSL was noted at A$132.78 billion with almost 454.96 million shares trading on the ASX.
CSL share price moved north following the Company announcement that it had finalised an agreement to supply almost 51 million doses of UQ-CSL COVID-19 vaccine candidate across Australia which was well received by the market participants.
Let us deep dive and discuss CSL Limited in detail-
About CSL Limited
Melbourne-headquartered CSL Limited develops and delivers innovative biotherapies as well as influenza vaccines to save human lives and offer support to patients having life-threatening conditions. Majorly, the Company operates through its two key businesses- CSL Behring (including its subsidiary, CSL Plasma) and Seqirus.
Recently, CSL Limited's subsidiary, CSL Behring obtained Food and Drug Administration's (FDA) approval for an expanded indication of HAEGARDA®.
CSL finalises agreement to distribute 51 million doses of V451 across Australia
On 8 October 2020, CSL Limited disclosed that its subsidiary, Seqirus had signed an agreement with the Commonwealth of Australia for supplying almost 51 million doses of the UQ-CSL COVID-19 vaccine candidate, named V451, should the clinical study of the vaccine candidate be successful.
The finalisation of this agreement follows CSL's announcement of 7 September 2020 informing that the Company has entered in a binding HoA (Heads of Agreement) with the Australian government.
The agreement comprises up-front financial commitment from the Australian government for providing support to the clinical as well as technical developments that CSL Limited shall need to assume for progressing V451, after successful completion of clinical trials. Moreover, the government will also provide support to secure access to onshore manufacturing along with the supply of the COVID-19 vaccine for Australia.
Biotech giant CSL Limited has been working rapidly for responding to the ongoing COVID-19 pandemic and has invested substantial resources for speedy development and large-scale manufacturing of V451, along with several other therapeutic programs.

UQ's vaccine and Oxford/AstraZeneca's vaccine work through distinct methods but can leverage several aspects of the same manufacturing platform technology used by CSL for production of recombinant proteins.
To Know More, Do Read: ASX 200 Biotech Major CSL Inks Two Deals to Manufacture COVID-19 Vaccines in Australia
V451's large-scale clinical trial almost ready, recruitment expected to complete by March 2021
CSL Limited stated that the large-scale clinical trial of COVID-19 vaccine, V451 is almost ready and the recruitment of participants is anticipated to complete by March 2021.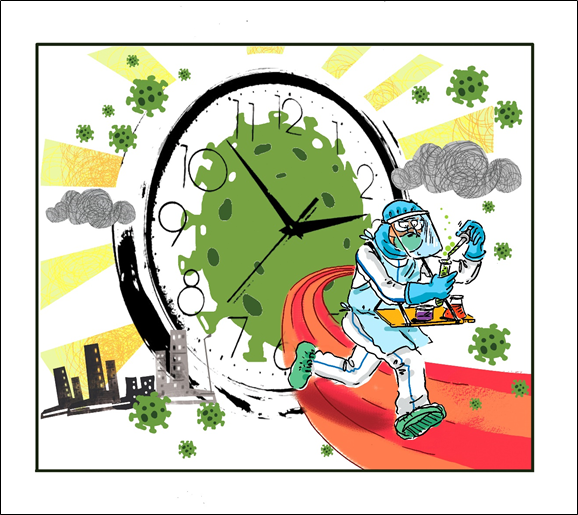 Image Source: Kalkine
The Phase 2b/3 clinical study will be a randomised, placebo-controlled, observer-blinded clinical study in several nations and more than 100 sites. The trial shall evaluate the efficacy, immunogenicity as well as safety in adults of ≥18 years.
The first volunteer for the Phase 2b/3 trial would be enrolled in December 2020, which is currently subject to progress in the ongoing Phase 1 clinical study.
The Company remains committed to determining the COVID-19 vaccine candidate is safe and effective before its accessibility in the market.
Moreover, CSL added that discussions with Therapeutic Goods Administration (TGA) to make sure this objective is met have already started, while also making the vaccine accessible to the citizens of Australia in the shortest possible time.
CSL Limited stated that, in parallel, it is working to engage partner organisations for aiding with the development of further doses to offer wider access to the vaccine, should the clinical trials be positive.
The Company continues working with the CEPI for fulfilling its shared commitment to the program, including support for the COVAX Facility to speedily accelerate the development, manufacturing as well as delivery of COVID-19 vaccines for supporting its equitable access.
MUST READ: How are developing world economies preparing for COVID-19 vaccine deployment and testing?
Furthermore, the Company stated given the considerable cost, risk, effort, and uncertainty linked with the development of novel COVID-19 vaccines, and it is early for calculation of any certainty the financial impact to the Company.
Bottomline
With the support provided by the Australian government coupled with international partnerships, CSL is on the verge of achieving new goals by developing and providing a potent COVID-19 vaccine to Australians, should the clinical trials be successful.