Highlights
The S&P/ASX 200 Health Care (AXHJ) is up today with a gain of 0.235%
Shares of ALT ended Wednesday with an upsurge of 50% following the approval of European and Indian patents
CardieX's CONNEQT Companion app gets an MDDS classification from the FDA, which clears up market pathway for its upcoming new devices
The S&P/ASX200 ended positively for the third consecutive day of this week, gaining 70.20 points or 0.99%. The index has gained 1.67% over the last five days. The healthcare Index, S&P/ASX 200 Health Care (AXHJ), also ended in the green, with a gain of 0.235%.
In this article, let us have a look at two healthcare stocks that are on investor's radar today:
Analytica shares rocket 50%
Shares of Analytica Ltd (ASX: ALT), an Australian company focusing on Class I and II medical device products, capped off Wednesday with a massive gain of 50%.
The upsurge in share value followed an upbeat update by the company about securing patents in Europe and India for its PeriCoach® pelvic floor exercise system.
Analytica's lead product
PeriCoach® System is the company's lead product, an e-health treatment system for women who suffer Stress Urinary Incontinence. The patent is entitled "Intravaginal device to aid in training and determining muscle strength". It is regarding the arrangement of force sensors in pelvic floor exercise devices.
Key technology
PeriCoach evaluates pelvic floor muscle activity, and the information is transmitted to a smartphone app. The arrangement of the force sensors is a critical technology that enables direct targeting of the pelvic floor muscles to the device. It is different from most other perineometers that measure intra-abdominal pressure, which is only indirectly related to the pelvic floor muscle activity.
Both the patents, European patent (EP 2699321) and Indian patent (IN 384850) will expire on 9 January 2032, provided all renewal fees are paid.
Related read: RMD, ONE and CDX: Three diversified telehealth stocks from ASX
How is technology transforming healthcare?
CardieX shares up 3%
CardieX Limited (ASX:CDX), a global health technology company, has received a positive update from the Food and Drug Administration (FDA) regarding the classification of its CONNEQT Companion App (App).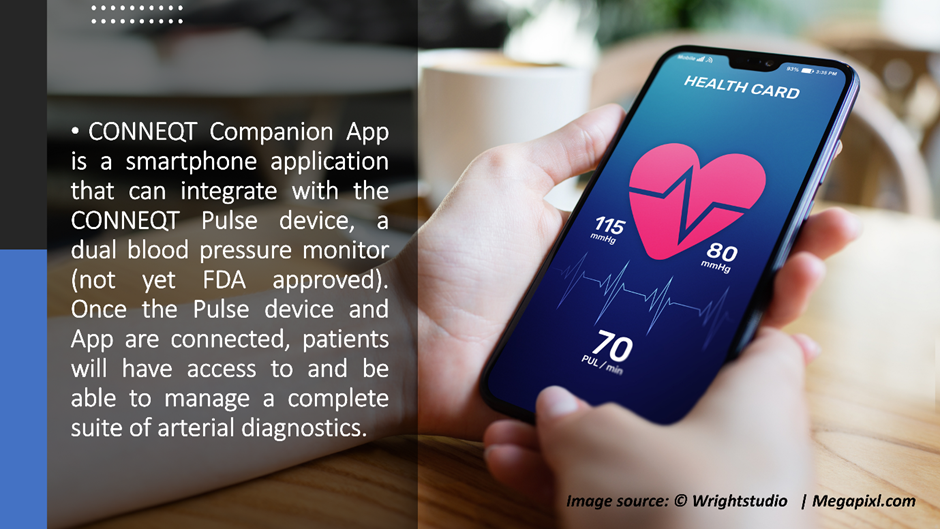 Image source: © 2022 Kalkine Media®
The company had submitted a clearance application to the FDA for its app in April, in accordance with which FDA has classified the app as a non-device MDDS (Medical Device Data Systems) rather than an accessory to a Class II Medical Device.
Getting an MDDS classification clears the market pathway for CardieX's upcoming new devices. There will be no need for a full separate submission to the FDA for the consumer companion App. CDX can now launch the app after the CONNEQT Pulse device gets FDA clearance.
Shares of CDX last traded on Wednesday with a gain of nearly 3% to hit AU$0.320.