Summary

In Australia, the Australian Prudential Regulation Authority (APRA) regulates the financial services industry, including the insurance sector.
Australian insurance companies offer a comprehensive range of life insurance, health insurance, and coverage to individuals and businesses.
iSelect Ltd, Challenger, Medibank Private, Suncorp Group and AUB Group are key insurance players doing well on the ASX.
The Australian insurance industry provides life insurance, property, casualty, and health insurance coverage to businesses and individuals. The APRA regulates the financial services industry in Australia and manages banks, building societies, credit unions, general insurance and reinsurance companies, life insurance, private health insurers, as well as most members of the superannuation industry.
During the year ended 31 March 2021, the industry reported a net profit after tax (NPAT) of AU$1.1 billion and 3.9% of return on net assets. The APRA mentioned that provisions for business interruption claims drove these results, natural catastrophe claims costs, and falls in investment income.
Source: © Cammeraydave | Megapixl.com
INTERESTING READ: What is super and is it worth getting insurance through it?
With this backdrop, we will highlight 5 ASX-listed insurance stocks that have provided good returns in the last one month and three months-
iSelect Ltd is engaged in helping Australians with their household bills. The Company is Australia's go-to firm for comparison across insurance, personal finance, and utilities products made available from its range of providers. Notably, the Company provides its services at no cost to the customer. In June 2021, the Company had entered into a distribution agreement with Bupa HI Pty Ltd.
Commenting on the agreement, Warren Hebard, CEO of iSelect, stated-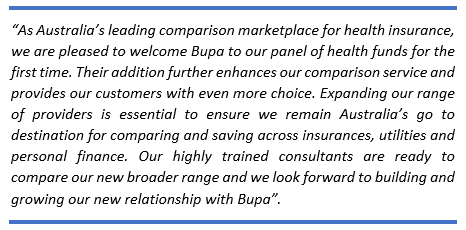 DO READ: What is Couch to Financial Fitness programme all about?
Medibank Private Ltd (ASX:MPL)
ASX-listed leading private health insurer Medibank Private has over 45 years of experience delivering better health care to Australians. The Company manages the health cover needs of nearly 3.7 million customers via Medibank and ahm brands. Medibank is also engaged in the distribution of life, travel, and pet insurance.
On 29 June 2021, the Company disclosed that it would return around AU$105 million in COVID-19 permanent net claims savings through premium relief to the customers. The Company also highlighted that ~2 million policies would be eligible, and the majority of customers should expect to get the premium relief by September 2021.
Copyright © 2021 Kalkine Media
ALSO READ: A detailed guide to picking the perfect health insurance plan
Challenger Ltd (ASX:CGF)
ASX-listed investment management firm Challenger Ltd focuses on providing financial security for retirement. The Company has its operations in two core businesses, including:
A fiduciary Funds Management division.
An APRA-regulated Life division.
On 7 July 2021, Challenger disclosed that Athene Holding Limited has agreed to acquire a 15% minority interest in Challenger from Caledonia Investments Pty Limited.
Challenger's Managing Director and CEO, Richard Howes, commented-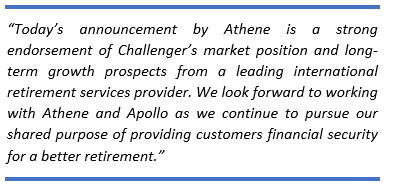 Besides, Challenger paid a fully franked interim dividend of AU$0.095 on 23 March 2021.
ALSO READ: Which ASX shares pay the best dividends?
AUB Group Ltd (ASX:AUB)
Insurance player AUB Group comprises underwriting agencies and insurance brokers operating in ~450 locations in Australia as well as New Zealand. UB employs over 3,000 team members who work with 700,000 clients of the Group to place more than AU$3.6 billion insurance premiums with local and foreign insurers.
Five ASX insurance stocks for August 2021
On 20 July, the Company disclosed that it would announce its full-year results for FY21 on 26 August 2021.
Suncorp Group Ltd (ASX:SUN)
Suncorp Group is a leading provider of banking, general insurance, life insurance, and wealth management solutions in Australia.
On 2 July 2021, Suncorp gave an update on selling its 50% interest in RACT Insurance Pty Ltd, the placement of its FY22 reinsurance program, and the pay and leave entitlements review of the Group, announced in May 2020.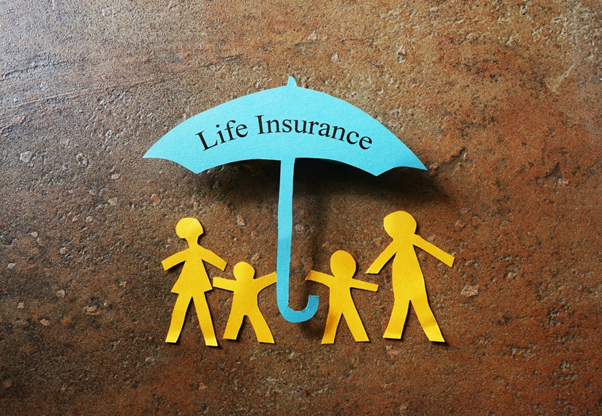 Source: © Zimmytws | Megapixl.com
The Company disclosed that it had signed a binding agreement for the sale of its 50% Joint Venture interest in RACT Insurance to the Royal Automobile Club of Tasmania Ltd (RACT), JV partner of Suncorp.
Moreover, Suncorp also highlighted that the Company has successfully placed its FY22 reinsurance program with an upper limit of AU$6.5 billion covering the Home, Motor and Commercial property portfolios across Australia and New Zealand.
ALSO READ: What has COVID-19 taught us about insurance?