Highlights

Dividend yield indicates the financial health of a Company and its confidence to provide dividends.
However, the metric could be misleading as increased dividend yield could be due to the falling share price. Besides, many companies pay dividends despite making losses.
Fortescue Metals, AGL Energy, CSR Ltd are a few companies providing a dividend yield of over 6%.
Dividend yield is a ratio that gauges the cash dividend per share paid to the shareholders divided by the share price. The number obtained through this ratio is then multiplied by 100 to get the percentage.
Dividend yield indicates the financial health of a Company and its confidence to pay the dividend. For long term investors, dividends can be powerful as they can be reinvested to buy more shares. In addition, a dividend is a source of regular income.
However, the metric could also be misleading as many companies pay dividend yields despite making losses. Some companies also provide massive dividends instead of reinvesting in their business for sustainability. An increase in dividend yield could also be because of a fall in the share price.
The Australian Securities Exchange boasts of a few players that provide high dividend yields. This article will walk you through six such stocks.

Fortescue Metals Group Ltd (ASX:FMG)
Fortescue Metals is into mining, processing, and processing of iron ore. The Company is a consistent dividend payer since 2011 and provided an interim dividend of AU$1.470 on 24 March. The Company generated revenue of US$9.3 billion and a net profit of US$4.1 billion in 1H FY2021.
In June 2021 quarter (period ended 30 June 2021), FMG delivered excellent results with record quarterly shipments of 49.3 million tonnes. The Company achieved a record average revenue of US$168/dry metric tonne (dmt) for the quarter.
FMG generated robust free cash flow and contributed to cash on hand of US$6.9 billion and net cash of US$2.7 billion by the end of June 2021 quarter.
RELATED ARTICLE: ASX 200 rebounds; FMG gains on exceeding shipment guidance
Rio Tinto Ltd (ASX:RIO)
Rio Tinto is a leading producer of copper, coal, gold, aluminium, iron ore, titanium dioxide, borates, and other metals and minerals. The Company has consistently provided dividends since 2012 and announced an interim dividend of 561 US cents for 1H FY2021. RIO would pay the dividend on 23 September.
RIO Tinto achieved strong 1H FY2021 (period ended 30 June 2021) results with 143% growth in net cash generated from the operating activities, 71% increase in consolidated sales revenue and 271% increase in net profit.
ALSO READ:
AGL Energy Ltd (ASX:AGL)
AGL Energy is an integrated essential service provider that manages Australia's biggest electricity generation portfolio. AGL has declared a final dividend of 34 AU cents per share for FY2021 to be paid on 29 September 2021. The total dividend for FY2021 is 75 AU cents, comprising 10 AU cents as an interim special dividend.
FY2021 was a challenging year as the Company felt the impact of lower wholesale electricity prices, lowered electricity generation output at peak periods, and the roll-off of legacy supply agreements in Wholesale Gas.
AGL experienced a statutory loss of AU$2,058 million, comprising AU$2,929 million of impairment losses. However, underlying EBITDA dropped 20% compared to FY2020, while underlying profit slipped 34%.
DO WATCH: Is AGL (ASX:AGL) A Good Dividend Stock?
Aurizon Holdings Ltd (ASX:AZJ)
Australia's largest rail freight operator, Aurizon Holdings Ltd, announced a final dividend of 14.4 AU cents (70% franked) for FY2021. The total dividend for FY2021 is AU28.8 cents.
In FY2021, AZJ reported a 2% decline in revenue to AU$3,019 million. Underlying EBITDA improved by 1% to AU$1,482 million, while statutory NPAT was AU$607 million.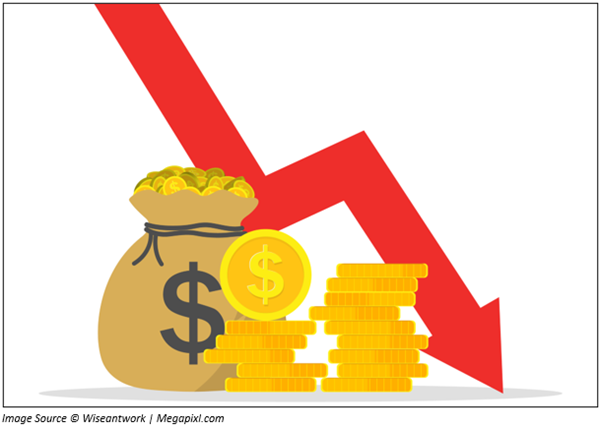 Despite the Challenging COVID-19 period and China's import restrictions, the Company delivered a robust performance.
CSR Ltd announced a final dividend of 14.5 AU cents per share (fully franked) for FY2021. The full-year dividend for FY2021 was 23.0 AU cents per share. CSR also declared a special dividend of 9.5 AU cents per share (fully franked) post the Property sale settlement at Horsley Park.
In FY2021, CSR reported a net profit of AU$146.1 million, up 17% compared to FY2020.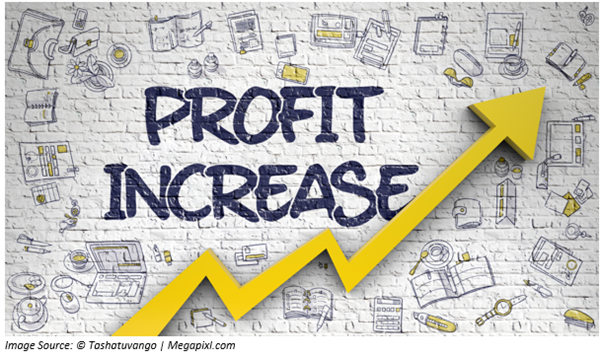 Vicinity Centres (ASX:VCX)
A prominent retail property group with an integrated asset management platform, Vicinity Centres, recently announced a dividend of 6.6 AU cents.
In FY2021, Vicinity Centres experienced the impact of COVID-19 on its business. However, in 2H FY2021, it started seeing some signs of improvement.
VCX maintained a strong balance sheet with a low gearing of 23.8% and AU$2.4 billion liquidity.
Funds from operations for the period was AU$558.8 million.
Statutory net loss after tax for the period was AU$258 million.