Summary

Trusted by families for generations, Pental provides customers with products of superior quality that are subject to constant product innovation and improvements.
The Company experienced elevated levels of consumer demand for a few products in the COVID-19 environment with Australians trusting the brand for hygiene and cleanliness.
To ensure Pental continual momentum, preserving an export strategy and being calculated in promotional spend seem crucial. Having established a partnership with The Export Group, planning strategic marketing at retailers locally, Pental looks forward to continued growth into the days to come.
PTL FY20 results are due & it forecasts sales revenue to be up compared to FY19, translating into an underlying EBIT increase of between the range of 25% and 35%
Pental Limited (ASX:PTL) has been a leader in the personal care industry for decades. So much so, wherever one goes in an Australian home, it seems odd not to find at least one Pental product. The Company is engaged in the manufacture and distribution of a range of home care and personal care products across Australia and New Zealand.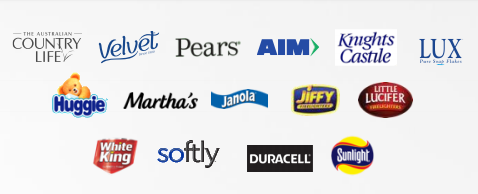 Pental Products (Source: PTL's Investor Presentation)
Pental played a hard game in 1H20 while the business of supermarket FMCG remained competitive. It reported a 2.57% lift in half-year net profit to $1.47 million, as sales for the period rose over 15%, majorly catalysed by the focus on promotions that maintained sustainable margins, coupled with expansion into new outlets, including Target and Coles Express.
It should be noted that these accomplishments were made in the tough market of Australia. The Company showed resilience even when it was exposed to some challenges as price promotions became the norm and consumers switched brands in response.
While the Company's FY20 results, due next month are much-awaited by the market, let us cast an eye on few recent achievements-
COVID-19 Drives Product Demand
Owing to the global pandemic- novel coronavirus, hygiene and cleanliness products have skyrocketed to the top of the priority list globally, resulting in a forecasted multi-million-dollar swell.
Reciprocating to the unprecedented situation, Pental has been experiencing elevated levels of consumer demand for its White King disinfectant cleaning products new Country Life anti-bacterial soaps, Pears soaps and even battery products. The Company initially faced challenges in sourcing packaging materials due to disruptions in global supply chains but remains confident about meeting demand (provided there are no additional government mandated restrictions, COVID-19 disruptions on supply chains in the future).
Moreover, it is likely that sustained levels of demand for strong germ-killing cleaning and soap products- a consumer favorite Pental offering, would stay in the long run.
ALSO READ- Pental Limited Experiences Elevated Product Demand, Sales Likely to Soar Amid COVID 19
Significant Board Update
In April 2020, a period that marked challenging circumstances and market conditions for retail along with the rapidly changing COVID 19 pandemic environment, Pental announced a significant Board amendment of appointing the then current Chief Executive Officer Charlie McLeish as Managing Director.
The update holds significance as Mr McLeish has been known to lead the Company through difficult conditions and dynamic market settings. As per Chairman Mark Hardgrave, this appointment is a reflection of Mr McLeish's outstanding leadership in a time of global turmoil.
Commenting on Pental's stance-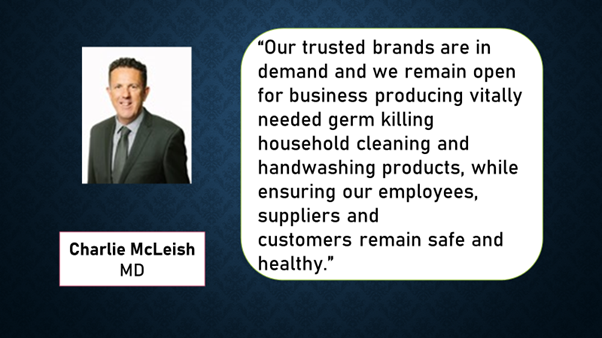 ALSO READ: Pental Limited Onboards New Managing Director, Stock in Green Zone
Pental continues to deliver the highest quality and value in its products irrespective of micro and macro factors. It remains to be a leading supplier of stable shelf products to its chosen markets, with a reputation of delivering quality, innovation, and sustainability to the satisfaction of customer needs whilst enhancing shareholder value.
PTL seemed to have garnered good investor traction post market close on 21 July 2020. The stock quoted $ 0.36, up 2.85 % and has delivered YTD returns of 6.06%.
MUST WATCH! Pental Limited
(Note: All currency in AUD unless specified otherwise)