Highlights

Australia will soon reopen its borders from November, but states have plans of their own.
Big companies like – HPP and MTS have maintained strong financial position during FY21.
Since the pandemic, many Australian companies have been witnessing several headwinds due to strict COVID-19 restrictions. The consumer staple sector has also witnessed some disruptions amid pandemic, however, few shares delivered good returns soon.
Here are five leading grocery shares to watch amid reopening.
The A2 Milk Company Limited (ASX:A2M)
The A2 Milk Company is Australia's one of the largest premium branded dairy nutritional companies.
RELATED READ - Agri demand is rising, but Australia might have used all farmable land
Despite a challenging year on the back of COVID-19 pandemic, the company-maintained revenue and EBITDA margin within the guidance provided in May. As per its FY21 annual report –
Revenue declined by 3% to AU$1.21 billion and the earnings before interests, taxes, depreciation & amortisation (EBITDA) stood at AU$123 million, down 77.6%.
Although the company's revenue declined by several factors, A2M has maintained a strong balance sheet, reporting closing cash balance of AU$875.2 million.
Although the outlook for FY22 remains challenging, the stock has gained over 30% over the last one month maintaining strong cash position in the balance sheet.
On 21 October 2021, A2M shares closed at AU$7.13.
Health And Plant Protein Group Limited (ASX:HPP)
Health and Plant Protein Group is an ASX listed macadamia products producer and marketer. As per its FY21 annual report published in August –
Representative Image Source: © Jirsak | Megapixl.com
Image description – buisness growth
HPP booked net product sales of AU$36.2 million for FY21 and achieved a successful capital raising of AU$6.2 million.
As per its Q4 FY21 cash flow statement, the company reported a positive operational cashflow of AU$1.05 million.
On 21 October 2021, the HPP shares closed at AU$0.21.
Metcash Limited (ASX: MTS)
Metcash Limited is an ASX listed wholesaler to the independent retailers in food, grocery, liquor, and automotive industries. Metcash reported record group sales of AU$16 billion for the year ended on 30 April 2021.
As per its FY21 annual report –
Metcash maintained a strong financial position with Group earnings before interest and taxes (EBIT) at AU$401.4 million and net cash position at AU$124.6 million.
Group's underlying profit after tax stood at AU$252.7 million.
The company has continued to benefit from strong sales in the initial weeks of FY22. However, as previously announced by the company – FY22 food earnings is expected to include net adverse impact of AU$10 million due to loss of stock profits in September 2021.
Metcash shares closed at AU$4.140 on 21 October 2021.
Coles Group Limited (ASX:COL)
Coles Group Limited is an Australia based retailer of groceries, fresh food, fuel and other related products and services. The Group has delivered strong financial performance for FY21. As per its FY21 annual report –
The company reported sales growth of 3.1% at AU$38.6 billion and the EBIT stood at AU$1.9 billion.
Coles have also paid dividend of AU$61 cents per share and the net debt stood at AU$355 million.
The company has made significant financial progress during FY21 and is expecting its capital expenditure up to AU$1.4 billion in FY22.
On 21 October 2021, COL shares closed at AU$17.830.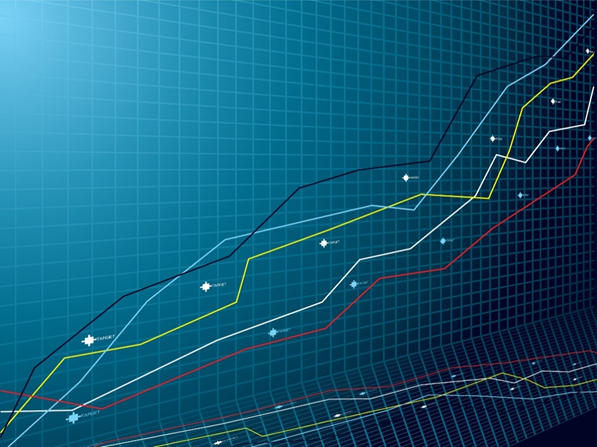 Representative Image Source: © Jirsak | Megapixl.com
RELATED READ - Never seen before Golden Gaytime baking products to be available in Coles and Woolworths shortly
The Reject Shop Limited (ASX:TRS)
The Reject Shop is an ASX listed discount variety retailer offering products like food, snacks, homewares, and other related products.
As per TRS' FY21 results –
The group reported net profit after tax of AUA$8.3 million, up 643% from the prior corresponding period (PCP).
TRS maintained a robust balance sheet with cash of AU$73 million with zero debt.
The company is targeting to reduce CODB by AU$22.5 million and is panning to invest around AU$5 million of these savings in FY22.
On 21 October 2021, TRS shares closed at AU$6.350.