Highlights

Commenced the Phase 3 trial in osteoarthritis and the clinical MEND trial in respiratory distress
Progress made towards commencing a Phase 1 trial in diabetic foot ulcers (DFU) by 2H CY21, including ethics approval
Signed a license agreement with TekCyte for their wound dressing technology, to be utilised in the planned DFU trial
Signed a new strategic partnership agreement with Fujifilm, for Fujifilm to provide clinical and commercial manufacturing services for, and supply of Cymerus™ MSCs
Strengthened IP portfolio, with patents granted in the US, Canada and Russia
Raised $18.3m in capital led by $10m cornerstone investment from leading healthcare investor, BioScience Managers
Clinical-stage stem cell and regenerative medicine company Cynata Therapeutics Limited (ASX:CYP) made giant strides and achieved several clinical development milestones in the financial year 2021 (FY21) strengthening its position in the regenerative medicine sector.
Cynata's achievements in FY21
In FY21, Cynata initiated and advanced patients' recruitment in its Phase 3 osteoarthritis trial, along with the University of Sydney. Meanwhile, the Company initiated and expanded recruitment in its MEND trial in respiratory distress during the last financial year. The Company even secured ethics approval to commence a clinical trial in patients with diabetic foot ulcers (DFU).
Also Read: Cynata completes Site Initiation Visit for DFU clinical trial
On the commercial front, Cynata and TekCyte Pty Ltd inked a deal to utilise TekCyte's advanced wound dressing technology for the planned DFU trial. The recruitment in the DFU trial is likely to start before the end of 2021.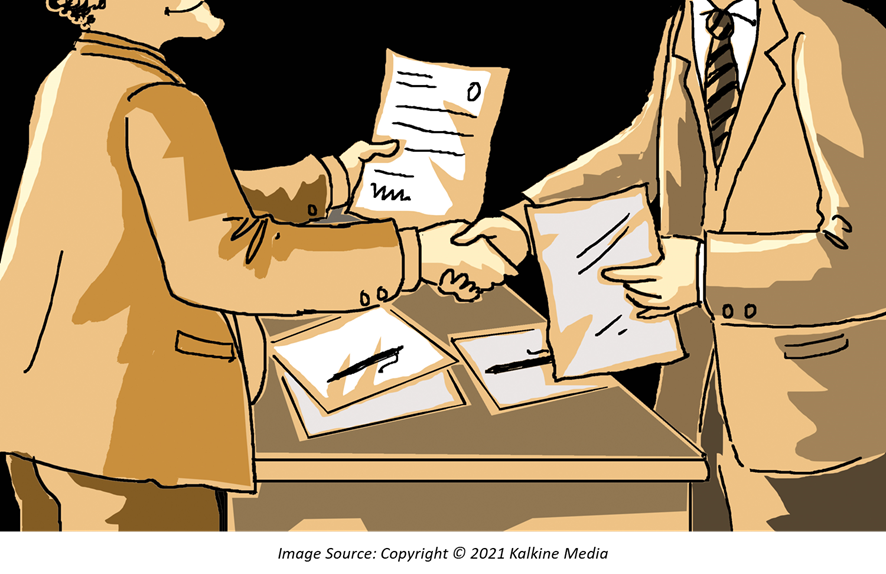 Good Read: Cynata signs a landmark new strategic partnership agreement with Fujifilm
Following the end of the financial year, the Company signed another significant strategic partnership agreement with its long-standing partner Fujifilm. The agreement enables Cynata to utilise Fujifilm's world's leading cell therapy production capabilities to provide clinical and commercial manufacturing services for the production of the Company's Cymerus™ MSCs at a commercial scale.
Must Read: Cynata wins further recognition for its advanced Cymerus™ technology
Cynata also strengthened its financial position during the last financial year via a successful capital raising. The Company raised approximately AU$18.3 million in capital through an institutional placement and non-renounceable entitlement offer. It was led by an AU$10 million cornerstone investment from renowned healthcare investor BioScience Managers.
Following the capital raising, the Company stands in a robust financial position, with a strong pipeline across numerous therapeutic indications.
Market opportunity
A growing body of evidence supporting the role of mesenchymal stem cells (MSCs) in modulating the immune system and in tissue repair and regeneration in a range of devastating diseases has made the market for MSC products highly attractive.
Cynata's focus remains on producing clinical and pre-clinical data to drive value and inform its target indications. This year, further studies have demonstrated Cynata's proprietary Cymerus MSCs to be efficacious in preclinical rodent models of myocardial infarction (known as heart attack) and idiopathic pulmonary fibrosis.
Owing to the broad applicability of MSCs, Cynata's ongoing, planned, and potential future clinical trials have a combined market opportunity of ~AU$46 billion.
MSC products are already on the market in Japan and Europe.
With more MSC-based therapies approaching commercialisation, concerns loom regarding production challenges associated with manufacturing commercially viable quantities of MSCs. Critically, Cynata's Cymerus technology addresses these manufacturing challenges with the most advanced technology in the therapeutic MSC space.
With the Cymerus technology, Cynata is well-positioned to advance its clinical studies with a unique manufacturing platform that can produce essentially unlimited quantities of potent, consistent MSCs from a single donor from a single blood donation.
Related Article: Cynata moves ahead in clinical trial in diabetic foot ulcers
Stock information: Cynata shares are trading at AU$0.485 as of 12:45 PM AEDT.