Highlights

Altech completed preliminary design works on the pilot plant to be set up in Germany.
The Company acquired a 14-hectare industrial site for its battery material coating plant in Germany.
ATC recently signed two MOUs with European suppliers for graphite and silicon.
The Company is progressing with PFS for the construction of a battery coating material plant in Germany.
The Germany-based plant is accredited 'Medium Green' by Norway-based CICERO.
If you own shares of emerging battery material producer Altech Chemicals Limited (ASX:ATC|FRA:A3Y), the past few months would have been really interesting for you with a flurry of exciting updates coming from the Company.
Related read: Altech Chemicals (ASX:ATC) unveils pilot plant design for battery anode materials
On 1 February 2022, Altech had announced that the preliminary design of a pilot plant for the manufacturing of high purity alumina-(HPA) coated battery anode material has been finalised. The pilot plant will pave the way for a 10,000tpa capacity plant that the Company plans to build in Germany.
Final engineering work for the pilot plant will be handled by a German firm, Küttner GmbH & Co. KG. The pilot plant will be located adjacent to the site designated for the construction of the main plant and will also house an on-site analytical laboratory, which will allow a rapid assessment of the product purity and the monitoring of physical parameters. This will enable Altech to modify processing parameters and operational setpoints quickly.
Latest update: Altech Chemicals (ASX:ATC) partners with Germany's Küttner for pilot plant development
Silumina AnodesTM - Trademark launched for coated battery material anode product
Altech has filed a trademark Silumina AnodesTM for its HPA-coated battery material product. For the composite silicon/graphite anode material, the Company will use the trademark.
Land acquisition for 10,000tpa plant complete
The Company on 20 January 2022 announced that it had purchased 14 hectares for the industrial site for its proposed battery material plant in Saxony, Germany. The land handover event marked the presence of several dignitaries from the industrial as well as political diasporas.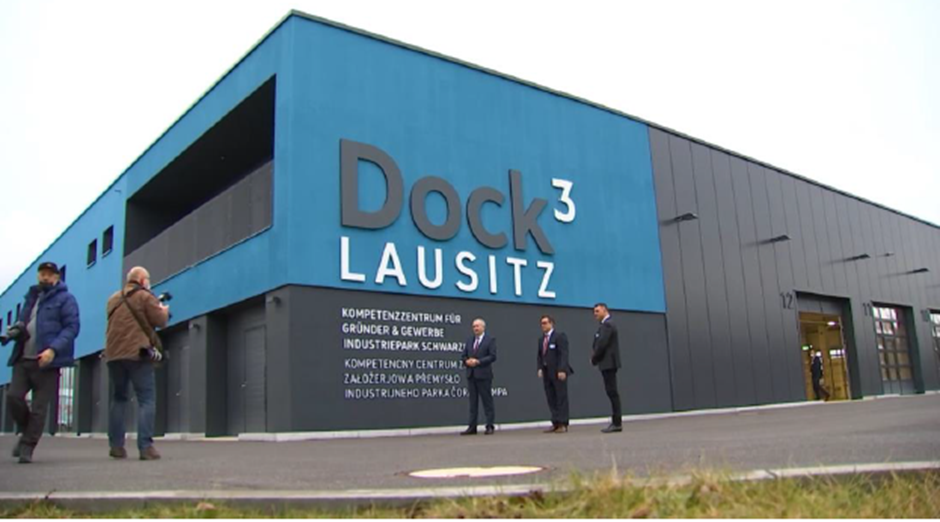 Glimpses from land handover ceremony (Image source: ATC update, 20 January 2022)
Related read: Altech Chemicals (ASX:ATC) acquires land for European battery material plant
Last year, Altech had announced a major breakthrough in its battery material research work. The Company's research team based in Perth succeeded in increasing the energy storage capacity of conventional lithium batteries by 30%.
The research team found a way to safely coat battery anode with silicon. The introduction of silicon to the lithium battery enhanced its overall performance, which will reflect on the performance of electric vehicles. The Company achieved this tremendous feat by putting a nano-coating of alumina on silicon before embedding it on the battery anode material.
With its commercial plant proposed in Saxony, Altech will manufacture battery coating materials at a mass scale. Saxony is the centre of Germany's automobile industry. A plant in the close vicinity of the market may provide additional leverage to the Company.
Related read: Opportunities galore at Altech Chemicals (ASX:ATC) in 2022
MOUs with European feedstock suppliers
To secure the supply of graphite and silicon, Altech entered into two MoUs- one with SGL Carbon GmbH for graphite and the other with Ferroglobe for the supply of silicon.
These two companies were the lead suppliers of raw materials that were required for the research work at Altech's Perth lab. The Company's decision to have a Europe-based feedstock supplier will help Altech to reduce supply chain risk.
Related read: Altech Chemicals (ASX:ATC) signs MOUs with European feedstock suppliers
Also, Europe-based suppliers will adhere to environmental norms and regulations of the region. The Centre of International Climate and Environmental Research (CICERO), a Norway-based independent green grading body, recently awarded Altech a 'Medium Green' rating.
CICERO in its findings stated that Altech's coating technology could reduce the carbon footprint by 19% to 52%. This might have a significant influence on the rapidly growing electric vehicle market. Due to the green rating, Altech could avail fundings through green bonds.
Related read: Altech's (ASX:ATC) German battery plant project bags green status
The Company also raised AU$2.2 million recently through a share purchase plan. Altech reported that more than 250 shareholders purchased new shares at 10.7 cents apiece.
This is the second such fundraising program of Altech in recent times. Prior to this, the Company has raised AU$8.1 million through placement. The funds will help to carry out construction and other activities at the proposed site plant in Germany.
Recent update: Altech Chemicals Ltd (ASX: ATC) announces SPP, seeks to raise up to AU$4 million
Share price movement: As of 22 March 2022, ATC is trading at AU$0.093 a share on the ASX. In the last one year, shares of ATC have appreciated more than 45% and have given handsome returns to its shareholders.