Summary

IOUpay has witnessed improved transaction levels amid COVID-19 lockdown restrictions with increased activity in digital solutions.
The Company successfully rolled out its myIOU BNPL service offering during the June quarter.
For June, the Company's total BNPL transaction value stood at AU$584,459 while net transaction revenue was AU$48,413.
The quarter saw many key partnerships for large-scale merchant and customer acquisitions.
IOU also bolstered its team to fuel growth.
The COVID-19-led societal and economic dislocations have triggered consumer communities and commercial enterprises to look for digital solutions like digital payments and e-commerce.
Amid continued travel restrictions and increased work from home culture induced by the ongoing COVID-19 challenges, the Mobile Banking division of fintech company IOUpay Limited (ASX:IOU) has registered improved transaction levels. Total transaction levels have increased from 72,953,277 in the March 2021 quarter to 79,736,191 in the June 2021 quarter.
Additionally, total transaction value from the Company's BNPL offering stood at AU$584,459 with net transaction revenue of AU$48,413.
IOU remains optimistic about capitalising on opportunities across all its business channels, given the growing popularity of innovative financial technologies.
RELATED ARTICLE: What's behind IOUpay's (ASX:IOU) whopping 11X rally during FY21?
On that note, let us look at the Company's progress during the June quarter.
myIOU BNPL offering and mass merchant onboarding
IOU officially launched its flagship myIOU BNPL service offering in June. The Company also announced two new BNPL product innovations that bring in more flexibility and convenience for merchants as well as consumers.
Source: Copyright © 2021 Kalkine Media
Mass Merchant Onboarding – The June quarter saw IOU moving into a phase of mass onboarding of merchants. With the launch of the official myIOU product in June, several digital marketing initiatives helped in generating applications directly from merchants.
Around 1,302 merchants have now signed up, of which 1,267 have been onboarded – 1,206 through mass onboarding. At present, around 199 merchant outlets are active on the myIOU platform.
The difference between the number of merchants signed up, and those that are system-active is due to the inability of the IOUpay Merchant Services team to visit merchants during this period of movement control order (MCO) lockdown.
Encouraging early BNPL numbers – The Company registered some decent BNPL transaction numbers in the June quarter. Its total transaction value stood at AU$584,459 for June 2021 with net transaction revenues at AU$48,413. Since June, the BNPL player has boosted its total transaction value by AU$1,609, 431, and clocked AU$142,508 in net transaction revenues.
IOU is progressing with internal as well as external resource planning and implementation for larger-scale rollout and has established a Merchant Services team. This team complements the third party in-field merchant services teams and cover major cities across Malaysia.
RELATED ARTICLE: Three factors powering IOUpay's (ASX:IOU) unabated growth in BNPL space
Key agreements boosting IOU's offering
The June quarter saw IOU inking a slew of merchant referral agreements with EasyStore, iPay88, and Razer Merchant Services (RMS) in addition to a strategic teaming agreement with MYP1.
MYP1 and RMS are among the largest merchant networks in Malaysia, representing 65,000 merchants. This brings the total merchant base to more than 135,000 that are available from strategic partnership collaboration.
During the quarter, IOU also inked a Bill Payment Service Agreement with RMS Reloads Sdn Bhd, which delivers offline to online payment processing at over 10,000 physical points in Malaysia. The RMS Reloads bill payment collection service is anticipated to become accessible to all the registered and approved IOUpay BNPL customers in the last quarter of 2021.
Team additions and brand awareness
During the quarter, IOU also made key appointments to its leadership team, including the appointment of Christopher Kok Min Joon as the Regional Commercial Officer (RCO) and Paul Russell as a non-executive director to the Board.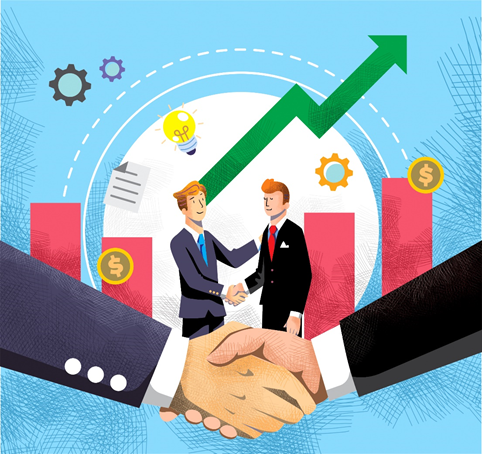 Source: Copyright © 2021 Kalkine Media
The Company embarked on a comprehensive and continuous digital marketing plan in June to build the IOU brand and product awareness while executing further online merchant and customer acquisitions.
IOU continues to develop mutually beneficial relationships with partners that are building a sophisticated, highly integrated foundation for the distribution of the myIOU BNPL service offering to consumers.
RELATED ARTICLE: IOUpay (ASX:IOU) deepens Malaysian footprint with RMS Reloads deal
Product enhancements and business expansion
IOU successfully implemented the IOU Rewards System, which delivers a loyalty programme to encourage and reward consumers and merchants for using myIOU. The Company is continuously enhancing the rewards to capture various activity-based measures that stimulate the purchase and usage of the myIOU BNPL service.
Source: © Murrstock | Megapixl.com
RELATED ARTICLE: IOUpay (ASX:IOU) bolsters its leadership team to expand BNPL offering
Opportunities amid COVID-19
IOU remains focused on the identified key partnership opportunities and strategic, premium brand high-quality opportunities. The Company continues the acquisition of new online merchants and anticipates delivering substantial consumer activity by investing in marketing and promotional campaigns.
Also, the overall outlook for e-commerce remains favourable, as reflected by the significant growth in the number of transactions in the Mobile Banking Division of IOU.
Source: © Alexandersikov | Megapixl.com
The Company foresees substantial opportunities for revenue growth based on the solid interest indicated by small businesses and corporates amid continuing marketing activities.
IOU remains committed to accelerating in-store merchant acquisitions and resuming territorial expansion once the restrictions are eased.
At the end of the period, the Company had cash and call deposits of AU$51.4 million.
IOU stock was trading at AU$0.212 on 2 August 2021 (AEST 2:29 PM), up 6.250% from last closing price.
RELATED ARTICLE: What's fuelling IOUpay's (ASX:IOU) growth in SEA digital payments market?