Highlights

Beam Communications has recorded an all-time high revenue in FY21, up 16% year-on-year.
The strong revenue performance was triggered by a significant increase in sales of ZOLEO, a seamless global messaging solution designed and developed by Beam.
Revenue from ZOLEO JV jumped more than six-fold to AU$13.5 million in FY21.
SatPhone Shop, a wholly owned subsidiary, also posted a 27.5% jump in sales.
Total number of Iridium GO! units ordered hit 57,500.
The Company expects to deliver material revenue and profit growth in FY22.
Leading global designer and manufacturer of satellite communication equipment Beam Communications Holdings Ltd (ASX:BCC) has registered an all-time high revenue for the 12-month period ended 30 June 2021.
The excellent performance has been attributed to strong growth in most areas of the business, including a significant increase in ZOLEO hardware sales.
The ASX-listed company serves the world's largest satellite and telecommunications space players, including Telstra, Iridium Communications Inc, Inmarsat & Thuraya, and KDDI.
For more details on Beam Communications, read here
Strong growth momentum evident throughout FY21
The full-year results for Beam Communications highlight record revenue and profit before tax for FY21.
The Company posted record total revenue of AU$19.5 million, an increase of 16% on the prior year, while its trading revenue was up 24% to AU$18.5 million.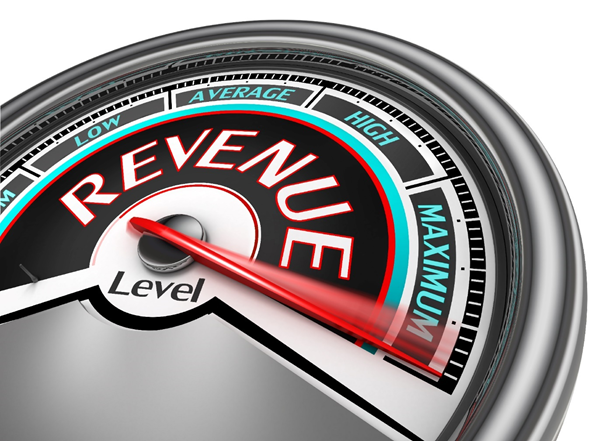 Image source: © Donskarpo | Megapixl.com
Related Read: Beam Communications' dynamic June quarter sets the stage for excellent FY2022
Profit before tax (PBT) stood at AU$780,477, compared to a loss of AU$1.5 million in FY20. The upturn was primarily attributed to lower depreciation and amortisation charges.
SatPhone Shop, Beam's 100%-owned subsidiary and the largest Telstra satellite equipment provider, registered a 27.5% year-on-year spike in sales. The performance was led by orders from medium-sized business customers and semi-government entities during Q4.
Moreover, Beam received its eighth order for 5,000 Iridium GO! devices from its long-standing partner Iridium Communications Inc (NASDAQ: IRDM) during FY21.
After the end of the FY21 financial year, Beam received another Iridium GO! order for 7,500 units. This takes total orders for the portable satellite hotspot to 57,500 units since its launch in 2014.
Also Read: Beam Communications bags new orders for ZOLEO ahead of European launch
Exceptional performance by ZOLEO
ZOLEO Inc. is a joint venture between Beam Communication Pty. Ltd. and Roadpost Inc. There has been a tremendous increase in sales numbers for Beam's 50%-owned JV during the year.
Beam witnessed a more than five-fold increase in sales of ZOLEO with over 33,919 units invoiced in FY21. The surge was primarily due to robust demand in North America and Australia.
Revenue for ZOLEO increased to AU$13.5 million in FY21, representing a surge of 514% over the previous year.
As at June end, total number of retail locations stocking ZOLEO stood at over 200. Moreover, subscriptions for ZOLEO in Australia alone also amplified to around 1,300 during the financial year 2021.

Image source: BCC ASX update, 30 August 2021
Beam on track to reach greater heights in FY22
Beam Communications is looking forward to achieving profitable growth in the current financial year FY22. The positive results for sales of ZOLEO have further boosted the Company's prospects for the year ahead.
With a successful expansion in the New Zealand market in August, the Company is set to launch ZOLEO in the UK and select European markets in FY22.
Detailed Discussion at: Beam Communications rolls out messaging device ZOLEO in NZ
Also, the Company is on track to introduce the next generation of Iridium satellite devices called Iridium Certus®. It will be another platform through which Beam would offer recurring subscription-based value-added services to users.
Moreover, Beam is expecting ongoing orders for Iridium GO! even after the rollout of its new Certus® devices.
How is Beam Communications' valuation stacked as compared to peers?
Currently, Beam's share is trading at 1X sales as compared to the peers that are trading at a much higher multiple as highlighted in the image below:

Source: Company annual reports
All in all, the record FY21 performance ascertains that Beam Communications would continue to expand its network in FY22, catering to the needs of the global information, communication and technology markets.