Highlights

Fiducian Limited has shown resilience in the face of recent challenging times, delivering robust operational performance.
FID emphasises the principle of investment diversification.
FID's Manage the Manager System increases diversification while providing exposure to a range of investment manager styles and disciplines.
Diversified financial entity Fiducian Group Limited (ASX:FID) has turned the corner on recent challenging times with a strong operational performance. FID's business has demonstrated resilience against unanticipated and unwanted shocks while adapting to the altering operating environment.
Fiducian has managed to consistently ensure quality in terms of everyday processing, accuracy and customer service. The firm emphasises the principle of investment diversification which ensures that client funds are allocated to more than one asset class or investment market.
RELATED ARTICLE: Fiducian Group (ASX:FID) facilitates NSW Franchisee to acquire AU$38M in Funds Under Advice
Let's find out more about the Company's diversification and multi-manager funds.
How to diversify your portfolio?
FID believes that diversification helps in minimising risk, given the varying performance of various investment types over time. Moreover, some assets in the portfolio might be intrinsically more defensive or less risky as compared to other growth assets like shares and property.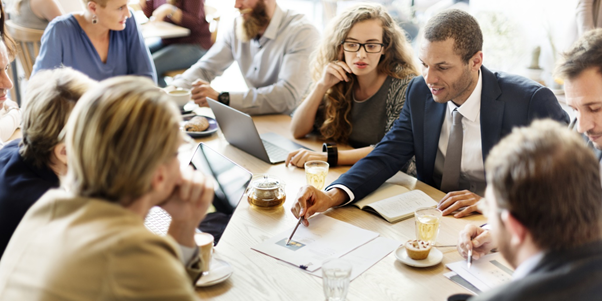 Source: © Rawpixelimages | Megapixl.com
RELATED ARTICLE: Fiducian Group (ASX:FID) expands its offering in the billion-dollar NZ funds market, registers funds on KiwiSaver
Rationale behind multi-manager funds
FID offers a set of managed funds that enable investors to choose diversified, sector and specialist funds, each of which is managed by FID's Manage the Manager System. This system is centred on the principle that multiple investment managers can help in generating better results with more consistency and lower volatility over the longer term as compared to a single manager.
FID's multi-manager funds bring together some of the best Australian and international managers in a single fund to manage your money. FID strongly believes that diversification is integral for a successful investment strategy.
FY21 UPDATE: Fiducian Group (ASX:FID) shares hit a record high after upbeat FY21 results
Source: © Andreyyalansky19 | Megapixl.com
Therefore, a further layer of diversification is ensured through employing varied fund managers and distinct asset classes.
RELATED ARTICLE: How Fiducian Group (ASX:FID) is maximising opportunities and growth drivers
Bottom Line
In a nutshell, FID can help individuals plan and achieve their lifetime financial goals. It's multi-manager investment approach offers its clients increased diversification along with continued above-average returns at minimal risk. FID has offices across most capital cities and several regional centres throughout Australia. Individuals who are on the lookout for a financial planning specialist can visit the Fiducian website and search for a financial planning specialist in their area here.
RELATED ARTICLE: A FORCe to reckon with: How Fiducian's flagship software stands out from its peers
FID stock was trading at AU$8.74 on 29 October 2021 (AEDT: 1:44PM).