Image Source: © Prathanchorruangsak | Megapixl.com
Summary

Fremont acquires Magnum Hunter Production Inc (MHP) for an attractive price of USD 425,000.
The acquisition consists of a portfolio of ~1,300 wells spread over ~100,000 acres in Appalachian and Illinois basins.
Currently producing 1,700 BOPED from the acquired lease, 80% of production is from 25% of well and opens opportunity for growth.
13 sales/off-take agreements are already in place for the oil and gas coming from the lease.
Fremont will boost the production of gas and NGL by 20% and renegotiate the agreements to increase the revenues and margins further.
The acquisition deal is expected to conclude by March 2021 and add AUD 1.01 million of monthly revenue stream to Fremont.
The shares of the oil and gas producer Fremont Petroleum Corporation Limited (ASX:FPL) zoomed up by 25% on an upbeat market update on 9 March 2021.
Fremont is all geared up to acquire 100% stake in Magnum Hunter Production Inc (MHP) for a consideration of USD 425,000. The deal is a game changer for Fremont, as it sits well with the company's strategy, well laid out since mid-2020, which is to acquire under-performing conventional oil & gas leases with immediate production upside achieved from low-cost workovers and re-stimulation and delivering improved return on investment (ROI).
The company believes that MHP meets these all of these characteristics.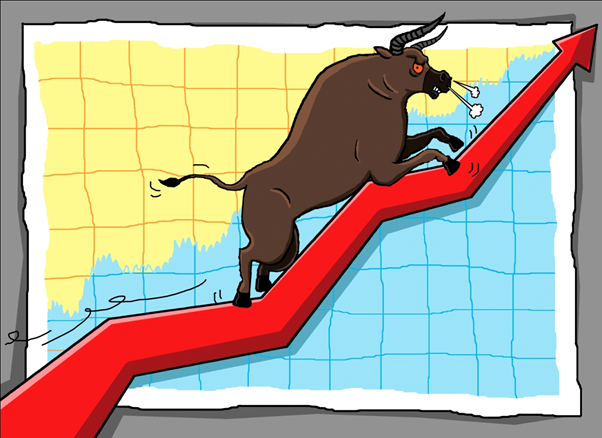 Copyright © 2020 Kalkine Media Pty Ltd.
Also Read: Fremont Petroleum (ASX: FPL) strategically well positioned to take advantage of the strengthening WTI oil price
MHP operates oil and gas leases in Kentucky, Virginia and Tennessee and has nearly 1,300 wells spread across 100,000 acres of land in Appalachian and Illinois basins.
Low decline, long life asset overview
The oil and gas leases of MHP currently produce 8MMcf/d of gas, 16,000 gallons of natural gas liquids (NGL) and nearly 100 barrels of oil per day. In a combined unit, total production is ~1,700 barrels of oil equivalent per day (BOEPD).
The leases are conventional natural gas, producing nearly 80% of gas in total hydrocarbon production. The aspect that makes the acquisition stand out is that 80% of all production comes from 25% of wells. This represents a unique opportunity for Fremont to operate the rest of the wells for specialised workover operation and add them to the production stream.
Fremont has proven expertise running low cost and highly effective workover operations on production declining wells. Considering the current oil and gas market scenario, the production from the lease could contribute AUD 1.01 million per month to the revenue. This is from only 25% of the wells, furthermore the leases also open the runway for the company to ramp up production by working vast inventory of shut in and underperforming wells not currently contributing to production.
The field is producing since 1995, and no annual drilling commitments on the lease under the terms of work program. Around 63% of the lease area is unexplored and undeveloped. There has been no significant infusion of funds in the project since 2014.
Drilling new well is not on Fremont's immediate agenda, rather the revenue coming from current production could be used to fund the workover jobs on the impaired wells.
Terms of the Acquisition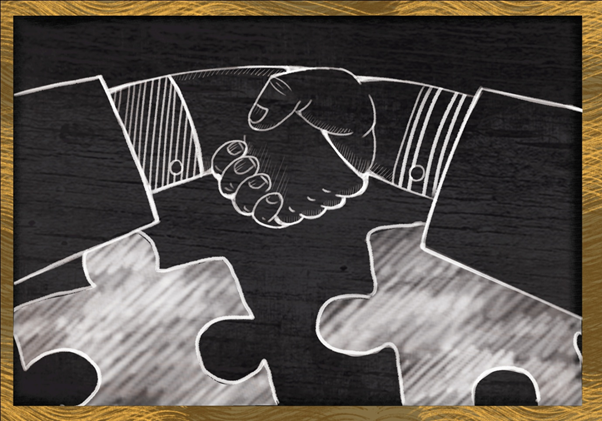 Copyright © 2020 Kalkine Media Pty Ltd.
Fremont, as per its strategy, to increase its oil and gas footprint in low price environment, has been undertaking the due diligence on MHP since August 2020. After thorough due-diligence, Fremont went ahead with the deal with a purchase price of USD 425,000.
The deal is expected to be concluded by the end of March 2021. Fremont will also keep the MHP's team fully employed and incentivized to deliver growth.
Good Read: Equity markets continue their uptrend; Crude oil rises to 13 months high
Growth Strategy
Fremont is working with the existing MHP team to increase the current production and profit margins. In its initial 90-day work program, Fremont has planned basic repair works on pipelines and other maintenance activities to increase production by ~20%.
In the next phase, Fremont will run an extensive workover and stimulus program on the remaining 75% of the wells that are not in producing phase. The funding of such an operation will be done through the cash flows from current production.
Management Commentary
Mr Tim Hart, CEO & MD Fremont Petroleum, expressed his views on the acquisition and said: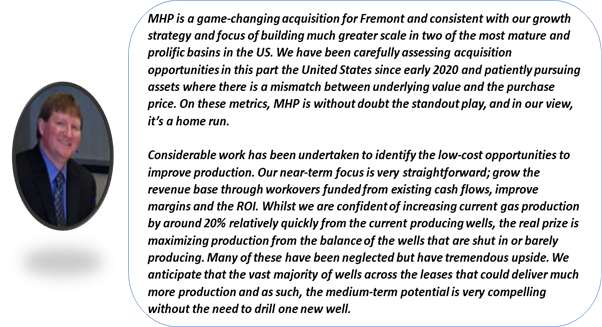 Copyright © 2020 Kalkine Media Pty Ltd.