Summary

Sydney Airport shares rose 38.38% to hit a 52-week high on receiving a takeover bid from infrastructure consortium.
The share price of Starpharma dropped 8.7% after copping a fine from Australia's medicines regulator for alleged COVID-19 advertising.
Shares of Crown Resorts fell over 1% on weak earnings outlook.
Australian shares were trading higher on Monday, led by strong gains in industrial, utilities and energy stocks. The industrial subindex rose 5.6%, hitting its highest level in more than 16 months, after the country's only listed airport operator Sydney Airport received a buyout offer from a consortium of infrastructure investors.
Sydney Airport (ASX:SYD) was the top percentage gainer on the ASX, rising as much as 38.38% to hit a 52-week high of AU$8.04 after the company received AU$22 billion takeover bid from infrastructure consortium. The stock witnessed a surge in volume as 28.88 million shares worth AU$224.5 million changed hands over the counter. The market cap of the company rose to AU$15.67 billion.
Among others, shares of biotech firm Starpharma and entertainment group Crown Resorts were also in focus today, witnessing selling pressure after their respective ASX announcements.
While the shares of Starpharma Holdings (ASX:SPL) dropped 8.7% to AU$1.36, the Crown Resorts (ASX:CWN) stock price fell 1.34% to AU$11.76.
Meanwhile, the S&P/ASX200 was trading higher by 18.80 points or 0.26% at 7,327 during the mid-market session. Early today, the index opened higher at 7,308 and gained as much as 0.5% to hit an intraday high of 7,343.
Sydney Airport Receives Takeover Bid
Image Source: © Msteckew | Megapixl.com
Sydney Airport, that owns Sydney Kingsford Smith Airport, has received an AU$8.25 per share takeover bid from a consortium of infrastructure investors including IFM Investors and Q Super.
The AU$8.25 per share offer is 42% higher than Friday's close and is below Sydney Airport's pre-pandemic share price levels.
As per the airport's board, the offer price sits at a level below where the company's shares traded during pre-COVID period. The board of the debt-ridden airport said it would assess the proposal that came during a global pandemic, which has deeply affected the aviation industry and the Sydney Airport security price.
"The Boards are undertaking detailed analysis of, amongst other things, whether the proposal is reflective of the underlying value of the airport given its long-term remaining concession and the expected short-term impact of the pandemic. The Boards will update Securityholders accordingly," the company said in an ASX filing.
Starpharma Slapped nearly $100k Fine for COVID-19 Advertising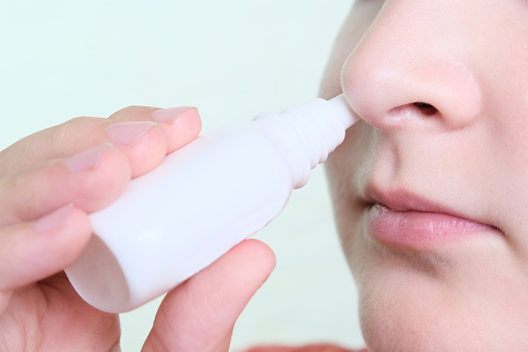 Source: © Organikaplant | Megapixl.com
Biopharmaceutical company Starpharma has been imposed a fine of AU$100k by Australia's medicines regulator for alleged unlawful advertising of its COVID-fighting antiviral nasal spray, which is not approved for use in the country. The development came weeks after the UK regulator raised concerns about promotions of the product.
The Melbourne-based biotech firm, in an exchange filing, said that it had received several infringement notices from the Therapeutic Goods Administration (TGA) for illegal advertising of its nasal spray, VIRALEZE™, to Australian consumers. The total amount of the infringement notices is AU$93,240, the company said on Monday.
As per the TGA, Starpharma allegedly promoted its nasal spray through its website and Youtube channel even though the product was not permitted for use in Australia. The TGA Act 1989 prohibits a company from advertising those products to the public that are not registered on the Australian Register of Therapeutic Goods (ARTG), unless a specific exemption, approval or authority applies.
The advertisement included a restricted representation claiming that Viraleze is an antiviral nasal spray that stops COVID-19, while no relevant authorisation had been granted for the advertised claims.
Responding to the regulator's action, the drug maker said that it has immediately acted to prevent Australian consumers from accessing the alleged infringing information from the VIRALEZE™ product website.
Crown Resorts to Report Loss in FY21
Image source: Jillian Cain Photography, Shutterstock.com
Australia's largest gaming and entertainment group Crown Resorts has warned that its FY21 earnings would be impacted by the COVID-19 pandemic as well as corporate and regulatory costs. Going forward, the COVID-19 related closures and operating restrictions, regulatory processes as well as investment in resourcing and capability are some of the key factors that will impact financial performance throughout FY22.
The casino operator said it expects to report a statutory loss after tax for the full year ended 30 June 2021, without disclosing further details. The company intends to release earnings report on August 30, 2021.
Meanwhile, the core earnings after closure costs and other items have been pegged in the range of AU$90 million to AU$100 million, while net debt is expected to be AU$900 million.