Summary

National Australia Bank Ltd has almost doubled its cash profit in the first half of 2021.
The cash profit was 94.8% more than announced in the corresponding period last year.
The board of the bank also announced an interim dividend of 60 cents a share.
National Australia Bank Ltd (ASX:NAB) on Thursday announced an impressive set of numbers for the first half of 2021, on the back of Australian economy's better-than-expected recovery from COVID-19 shocks. One of the country's Big Four banks, NAB witnessed its first-half cash profit at AU$3.34 billion, surging 94.8% compared to the corresponding period last year. The bank reported a statutory net profit of AU$3.21 billion.
The board of the bank also doubled its interim dividend to 60 cents a share.
READ MORE: Here Are Three ASX Stocks With Dividend Yield Around 7%
Source: © Herrbullermann | Megapixl.com
The bank's cash return on equity stood at 11.1% and its common equity tier 1 ratio was 12.37%.
What company says
Commenting on the financial results, NAB chief executive Ross McEwan said that the rebound in the Australian and New Zealand economies from COVID-19 was better than expected. This, along with the vaccine rollout and continued strong health outcomes has raised optimism around the outlook, McEwan also said.
However, he cautioned that risks remain. The recovery is not even, and some customers such as those in international travel and hospitality, particularly in CBD areas, still faced significant challenges, the CEO said.
READ MORE: Five penny stocks outperforming the ASX 200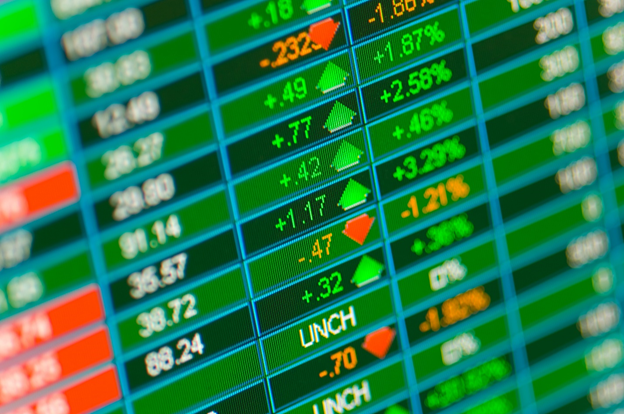 Source: ©Miflippo | Megapixl.com
The company's first-half result reflects the improving conditions with cash earnings 35.1% higher compared with the first half of 2020 benefitting from significantly better credit impairment outcomes, he noted. Against this improving backdrop, there was growing momentum across the bank reflecting the company's investment in key strategic priority areas, the CEO added.
Stock performance
On Wednesday, 5 May 2021, the stock of NAB closed at AU$27.37, up 0.12 points, 0.44% as against the previous closing on Tuesday, 4 May 2021. The stock has given return of 19.36% so far this year. NAB competes with Commonwealth Bank of Australia (ASX:CBA), Netwealth Group Ltd (ASX:NWL), Hub24 Ltd (ASX:HUB), AUB Group Ltd (ASX:AUB), Janus Henderson Group plc (ASX: JHG), and National Australia Bank (ASX:NAB) in the financial sector.