Source: Red ivory, Shutterstock
Summary

Engineering firm Worley secured a 4-year extension in its master services agreement with INEOS' Grangemouth UK division.
The Company reported a 25% drop in revenue during 1HFY21 to AUD4.5 billion with company's new partnerships keeping their head above water.
Worley's share price increased by 1.7% following the announcement, however it dropped soon after, reaching AUD10.43 per share.
Worley Limited's (ASX:WOR) share price has been on the move today after the company scored a 4-year extension to its master services agreement with British multinational firm INEOS O&P UK, which comprises INEOS Chemicals Grangemouth Ltd and INEOS Infrastructure Ltd.
INEOS' UK site produces chemical products like ethylene, polyethylene and ethanol. Worley has been involved with Grangemouth site for over 20 years and the current extension adds another four years to the agreement. As per the agreement, Worley is expected to offer small capital engineering services to the INEOS O&P UK assets for ongoing maintenance and upgrades.
Worley's share price today went up 1.7% to reach AUD10.7 per share early in the morning. However, this increase was short-lived as prices quickly tumbled down to close at AUD10.55 per share on 5 March 2021.
About Worley
Worley is an Australian engineering company providing project assistance to the resources and energy sectors and complex process industries. The company is touted as the world's largest oil and gas engineering group.
The company aids oil and gas operations through maintenance, support services as well as advisory services. The operational space for Worley includes energy, chemical and resources sector.
The firm has been constantly expanding its operational base by securing various contracts over the previous few months. The month of February saw Worley securing a global contract for early phase engineering services by Chevron USA. The contract was essential for Worley's transformation strategy in utilising digital products and technology applications.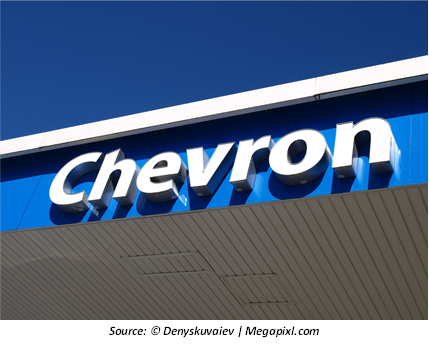 The company also signed a front-end engineering design (FEED) contract with 1PointFive Inc, a firm focused on the development of low-carbon technology offering sustainable business solutions.
ALSO READ: Did you miss upon Worley's (ASX:WOR) strategic new connections?
Worley's Performance During 1HFY21
Earlier this month, Worley announced its business update for the half-year ending 31st December 2020. The company recorded revenue worth AUD4,498 million with underlying EBITDA of AUD207 million. The company held AUD281 million worth of operating cashflow, 22% lesser than 1HFY20 cashflow of AUD361 million.
The impact of the pandemic was quite evident in the company's performance as revenues declined by 25% compared to the 6-month period last year. Reductions in volume and business mix contributed to this decline. Additionally, lower-margin construction work made up a larger proportion of the business during this period than it did before.
However, total cost saving benefit of AUD109 million helped the company recover from these losses. Exchange rate improvements helped bring AUD33 million foreign exchange translation impact to the underlying EBITDA, whereas sustainability projects contributed 30% to the company's revenue during the period. The increased projects and agreements are likely to boost the company's revenue in the coming months.
Worley's CEO, Chris Ashton believes the company's partnership with INEOS further strengthens their relationship and the company "looks forward to continuing the relationship and helping INEOS O&P UK achieve its sustainability goals".