Summary

Australia is scripting success stories in the renewable energy sector with the increased number of project registrations.
There has been a significant growth in rooftop solar PV panels installation in Australian households despite the COVID-19 pandemic.
Joe Biden has announced to halve the US greenhouse gas emission by 2030.
The coronavirus pandemic epoch appeared to be a catalyst for the Australian clean energy sector. Significantly, the new renewable energy capacity of 7 gigawatts (GW), delivered in 2020, exceeded the original estimate of 6.3 GW by Clean Energy Regulator.
David Parker, Chair of the Clean Energy Regulator, points out that the remote work arrangements and increased household spending during COVID-19 were among the critical factors that led to the increased installation of rooftop solar PV systems.
ALSO READ: Tesla enters the US energy economy; building Mega battery for Texas electric grid
Furthermore, the Regulator-administered scheme helped reduce 53 million tonnes of carbon dioxide equivalent in 2020, which is anticipated to increase to 57 million tonnes this year.
ALSO READ: Three ASX stocks to watch for as clean energy market heats up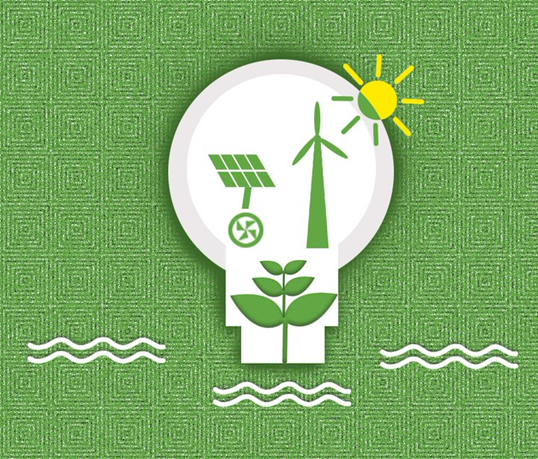 Source: Copyright © 2021 Kalkine Media Pty Ltd.
An uptick in Renewable Energy Projects
Renewable energy sources are gradually drifting towards Australia's mainstream electricity production system, owing to the series of success stories in the clean energy sector. As a result, the past decade witnessed a substantial rise in both the mega projects as well as medium- and small-scale installation of alternative energy-capturing set-ups.
In its 2020-21 Budget, Australia has dedicated $539.2 million for Carbon Capture, Use and Storage (CCUS) Development as well as clean energy projects. The investment aimed at meeting the emission-reduction commitments is expected to generate 2,500 jobs.
ALSO READ: Australian Government Invests $9.6 Million in Revolutionary Sunman Solar Technology
During the December Quarter 2020, 71 projects were registered to bring the total project registration in 2020 to 158. The new projects are projected to result in reducing 50 million tonnes of emissions over their lifetime.
Australia's Origin Energy has inked a deal with Japan's Kawasaki Heavy Industries for developing a first export-focussed 300-megawatt (MW) project in Queensland, which would produce 36.5K tonnes of green liquid hydrogen.
Source: Copyright © 2021 Kalkine Media Pty Ltd.
ALSO READ: Is Solar giant LONGi Green set to foray into hydrogen space?
Sun Cable and the Northern Territory Government recently agreed to facilitate the A$22 billion Australia-ASEAN Power Link (AAPL), which is expected to create 1,500 construction-related jobs and 350 jobs during operations.
ALSO READ: Amazon's green energy initiative: strikes deal to buy over 380MW of clean power
With the increased pace of renewable energy adoption, the significant challenges for the project owners are in the grid connection process amid the under-investment in network capacity.
What's Australia's take on net-zero emissions?
While Australia has done significantly well in terms of renewable energy growth, much more efforts would be needed to scale down its greenhouse gas emissions if it wants to come at par with the global sustainable objectives.
Many nations such as China, France, New Zealand, etc., have pledged to reach net-zero emissions by 2050. Meanwhile, at the 2021 Earth Day summit, the US President announced the goal of slashing 50% greenhouse gas emissions by 2030.
ALSO READ: How is Biden's Green Revolution affecting ASX-listed Green Energy Stocks?
The developed nations, which are major global producers of GHG, are called to shoulder more responsibility in the ongoing emission-reduction drive. Environmental advocates have been already demanding Australia's firm commitment to ensure green transition and expect the country to set emission-reduction targets. At this juncture, the focus would be on the Australian energy sector, which contributes the highest GHG emissions in the country.
Source: Copyright © 2021 Kalkine Media Pty Ltd.
However, decarbonising Australia's electricity system would not be easy as a significant number of jobs depend upon the domestic coal sector. Amid COVID-19 economic downturns, it appears highly unlikely that a sudden move is in store in the near term for the country's coal sector, reeling from the recent import ban from China.
Nevertheless, a series of planned strategic measures could be undertaken to kick off the electricity sector's decarbonisation.
While Australian Prime Minister Scott Morrison promised to cut carbon emissions, he refrained from setting the timeline to tackle the global emissions.
ALSO READ: Can geothermal energy provide solutions to America's natural gas shortage?
Some Green Energy Stocks to look at
Amid the era of green energy, green stocks are on the investors' radar. Energy Stock Meridian Limited (ASX:MEZ) traded at A$5.330 on 26 April 2021 (at 1:30 PM AEST). Meanwhile, the shares of Mercury NZ Limited (ASX:MCY) and Cleanaway Waste Management Limited (ASX:CWY) were at A$6.330 and A$2.630, respectively.
ALSO READ: What's new in the EV segment? A sneak peek at latest updates
What use would the so-popular Electric Vehicles (EVs) serve in the green transition when the electricity for charging comes from the coal-based power stations, known for their CO2 emission. It appears that the sustainable change would follow for the transportation sector in the true sense when energy supplies can be traced back to renewable sources. So, holds for any industry or economy struggling to go carbon neutral. In the critical transition phase, a smooth shift to renewable energy to complement employment, environmental, and economic objectives remains the major focus for the country.