Summary

Regular renewable energy auctions and feed-in tariffs have been the key drivers of Australia's solar photovoltaic (PV) technology.
Australia has become a leading solar energy market, driven by abundant solar resources and the ever-growing demand for electricity.
Limited regulations around installations have acted as a tailwind for the industry. The less strict regulations have led to lower installation costs.
Backed by favourable government policies, abundant solar resources, and growing demand for electricity, the solar energy industry is rapidly growing in Australia.
The Australian government is a significant contributor to the promotion and increasing adoption of solar PV. It has an ongoing 'Clean Energy Initiative Solar Flagships Program' to aid the development of large-scale solar power plants.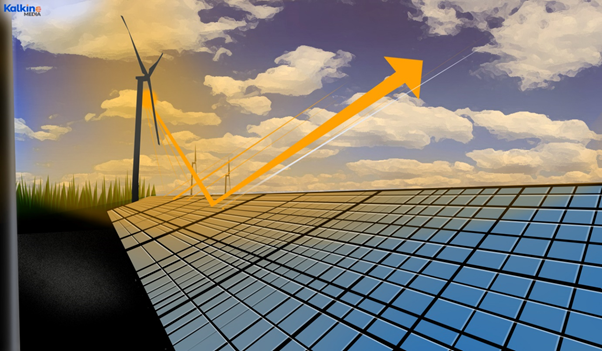 Copyright © 2021 Kalkine Media
With a rising interest in solar power, quite a few ASX players engaged in this space are grabbing attention. This article will walk you through some of the leading solar stocks in Australia:
INTERESTING READ: Solar Energy In Australia- Where Are The Pockets Of Opportunities?
Meridian Energy (ASX:MEZ)
Incorporated in 1998, Wellington-based Meridian Energy Limited engages in the trading, generation, and retailing of electricity. MEZ generates electricity through wind farms, hydropower stations, and solar farms in Australia and New Zealand. The Company also provides financial and software development services.
MEZ and Contact Energy announced they are looking at registrations of interest to build the largest-ever green hydrogen plant in New Zealand. Over NZ$200 billion has been committed by the private sector and governments to aid the hydrogen economies development.
The Buzzing Trends || Which Are The Leading Solar Stocks In Australia?
In its June operating report, the Company reported that its national hydro storage increased to 92% (from 70% earlier) of the historical average.
MEZ reported a +2.2% increase in sales for the residential segment, a 37.5% increase in sales in the small-medium business segment, and a 15.4% increase in corporate sales. Sales retail volume were also up 12.8% for the New Zealand division.
MEZ reported sales growth across three segments in June (Source: © Paulmerrett | Megapixl.com)
On 22 July, Meridian shares closed at AU$5.080, down 0.393%.
GOOD READ: Top five renewable energy stocks on ASX
Founded in 1998, Mercury NZ is a New Zealand-based energy firm engaged in producing, trading, and selling electricity and other related activities. MCY's business operates through Generation/Wholesale retail and other different segments. The Company is also trialling battery tech combined with solar generation.
The Company recently entered into a binding agreement with Trustpower Limited to acquire its retail business for NZ$441 million. In FY2020, MCY reported a 9.1% increase in sales.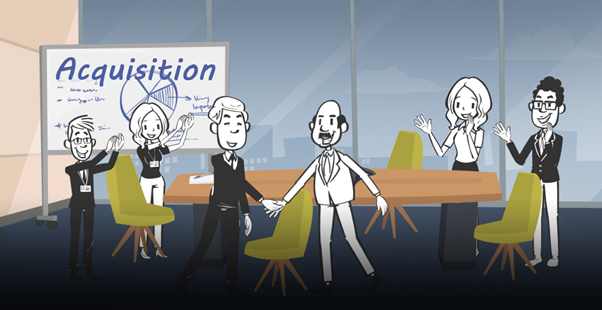 Copyright © 2021 Kalkine Media
On 22 July, Mercury NZ shares closed at AU$6.460, up 0.310%.
Infratil Limited (ASX:IFT)
New Zealand-based utility firm, Infratail Limited, owns and operates investments and infrastructure business in New Zealand, Australia and the US and Europe. It retails electricity, natural gas, telecommunication services, and bottled LNG and is also a renewable energy developer throughout North America.
IFT is a largescale renewable energy developer and owns 22 hydropower stations.
The Company announced last month that Morrison & Co. had acquired ~2.65 million IFT shares for a consideration of ~AU$20 million. Infratil had approved the on-market acquisition back in March.
On 22 July, IFT shares closed at AU$7.100, down 0.281%.
ALSO READ: Why Infratil (ASX:IFT) shares could be under watch today
Genex Power Limited (ASX:GNX)
Focused on generating and storing renewable energy, the Australia-based power generation firm debuted on the ASX in July 2015. Genex is engaged in generating power through hydro, solar, and wind projects.
Genex's major flagships include Kidston Clean Energy Hub, located in Queensland. This will integrate large-scale solar generation along with pumped storage hydro.
In its quarterly report released on 29 April, Genex reported net revenue of AU$3.5 million under the 50MW Kidston Solar Project in March quarter. The Company also made significant progress with the K2-Hydro (Kidston Pumped Storage Hydro) project.
The Company is also excited to expand its energy storage portfolio via development of a 50MW battery energy storage system in Queensland. Some of its other projects also include the Jemalong Solar Project that was initiated in December.
On 22 July, GNX shares were trading at AU$0.230, in line with the previous close.
GOOD READ: Here's why Genex Power (ASX:GNX) should be on investors' radar
AGL Energy Limited (ASX:IGE)
Engaged in generating electricity through solar power generation plants, hydro, wind, and thermal plants, AGL Energy deals with the retail sale of electricity gas, solar, and energy-related products, and services. The Company is a large-scale energy provider to residential, wholesale customers, and small & large businesses in Australia.
AGL recently confirmed a demerger to create two different energy businesses with separate listings on the ASX.
Copyright © 2021 Kalkine Media
The Company has also reported a savings of around AU$150 million in its expenditure savings in half-year FY21. The Company feels confident in growing its customer base with a target of 4.5 million services by FY2024.
On 22 July, AGL shares ended at AU$7.960, up 0.632%.
ALSO READ: Top 20 dividend stocks on the ASX with yield over 4%