Summary

Afterpay jumps on plans to expand reach with U.S. merchants
Althea enters South African cannabis market worth US$667 million
Bluechiip shares close strong on a settlement agreement with Labcon North America
The S&P/ASX200 closed lower Thursday, dropping 23.20 points or 0.32% to 7275.30. The index has lost 1.14% for the last five days but sits 1.77% below its 52-week high.
Sectors ended mixed on the ASX. 8 out of 11 major sectors on the ASX closed down along with the S&P/ASX 200 Index. Information Technology was the best performing sector, gaining 2.07% and 7.49% for the past five days.
Having mentioned that, let us look at some Information technology stocks that were in news today for different reasons. Also, we glance on some stocks pertaining to other sectors that hit the headlines.
Image: © Adiruch | Megapixl.com
Adveritas (ASX:AV1) secures new contracts in June-quarter, shares soar
Software-dedicated firm Adveritas Limited (ASX:AV1) gained as much as 9.4% to AU$0.105, hitting its highest since 17 June 2021.
The marketing company shared it has signed several new contracts with customers during the June quarter, with the combined annualised revenue of these contracts adding over AU$350,000 to the Company's revenue base.
AV1 stated that currently it has many potential customers on trial for its fraud prevention software TrafficGuard's pay-per-click product as well its mobile ad fraud product.
The stock ended 2.083% higher at AU$0.098 per share today.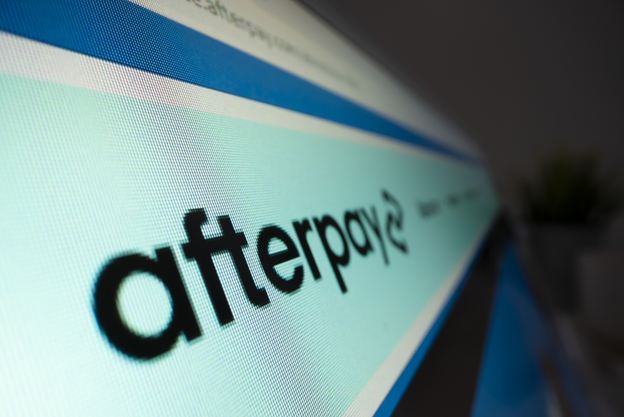 Image: © Ymgerman | Megapixl.com
Afterpay (ASX:APT) posts gains on plans to expand reach with U.S. merchants
Afterpay Limited (ASX:APT) climbed 7.7% to AU$132.4 as the buy-now-pay-later firm expands its U.S. offering.
APT will let some U.S. users shop at some retailers, including Amazon, that it does not partner with.
The move was taken well by analysts, who had said before that APT may have to explore opening up to merchants outside its network.
APT shares hit their highest level since 2 March 2021.
All U.S. users of APT by fall this year, will be able to shop at 13 large merchants, including CVS, Dell, Kroger, Macy's, Nike, Nordstrom, Nordstrom Rack, Sephora, Target, Victoria's Secret, Walgreens and Yeti.
Meanwhile, the stock APT closed up 6.183% at AU$130.500 per share today.
Australia's Trajan Group Holdings (ASX:TRJ) rises on loan waiver
Shares of life sciences products and devices maker Trajan Group Holdings Limited (ASX:TRJ) gained as much as 3.4% to AU$2.41 per share.
The Company said it has received waiver of balance of "Paycheck Protection Program" loan of $960,000 from U.S. Small Business Administration (SBA).
Trajan Group Holdings stated as a result of loan forgiveness, the liability will be reversed and recognised as non-operating income in FY 2021 annual accounts.
The stock is on track to post its second consecutive session of gains today.
TRJ closed up 0.858% at AU$2.350 per share.
Image: © Italianestro | Megapixl.com
Bluechiip (ASX:BCT) shares close strong on a settlement agreement with Labcon North America
Shares of wireless tracking solution developer Bluechiip Limited (ASX:BCT) gained as much as 32.258% to end at AU$0.041 per share on Thursday.
The Company stated a $1.6 million settlement has been agreed between BCT and Labcon North America, one of Bluechiip's original equipment manufacturer partners.
Under the resolution, Labcon has agreed to provide Bluechiip with $1.6 million, comprising $850,000 cash payment and return of $750,000 worth of Bluechiip delta tags and products.
The Company said Labcon and Bluechiip have also entered a new supply agreement for new Bluechiip enabled consumables, readers, and software.
BCT will provide Labcon with a credit of up to $1.4 million on sales under this new supply arrangement.
On 16 July 2020, Labcon North America provided notice to terminate the chip supply deal with BCT and filed litigation in the United States District Court for the Northern District of California.
The stock BCT closed 19.354% higher at AU$0.037 per share today.
Image: © Tomas1111 | Megapixl.com
Carnaby (ASX:CNB) sees best day in over one year, finds copper-gold at Greater Duchess
Copper-gold miner Carnaby Resources Limited (ASX:CNB) jumped as much as 33.3% to AU$0.4, marking its biggest intraday percentage gain since 7 April 2020 on Thursday.
The Company stated broad zones of copper-gold mineralisation have been intersected at Greater Duchess Copper Gold Project in Mount Isa, Queensland.
The stock has hit its highest level since 1 June 2021.
Though CNB is down 24.1% this year so far, it closed 16.666% up at AU$0.350 per share.
Kazia (ASX:KZA) closes strong on U.S., India patents for brain tumour inhibitor
Oncology-focused drug maker Kazia Therapeutics Limited (ASX:KZA) gained as much as 3.5% to AU$1.345 per share on Thursday.
The Company stated it was granted patents by agencies in the United States and India for manufacturing process of paxalisib, an inhibitor used to treat brain tumours.
KZA says a similar patent has been accepted in Australia and is expected to proceed to grant in 3Q CY2021.
The stock closed 0.769% at AU$1.310 per share on Thursday.
Emerald Resources (ASX:EMR) jumps on maiden gold pour at Cambodia mine
Shares of gold explorer Emerald Resources NL (ASX:EMR) rose as much as 12.2% to AU$1.010 per share today.
The Company said it has poured the first gold at its 100% owned 1.14Moz Okvau gold mine in Cambodia.
The Gold pour is a process where pure gold is heated to molten temperatures and transformed into gold bars on cooling.
The Company reiterated that production at the Okvau gold project is forecast to be 100,000oz to 110,000oz per annum.
Althea (ASX:AGH) hits cannabis market in South Africa
Althea Group Holdings Limited (ASX:AGH) shared the news of its first shipment of Althea medicinal cannabis products to its local partner in South Africa.
The legal medicinal cannabis industry in South Africa is estimated to be worth approximately US$667 million by 2023.
Althea is among the world's leading cannabis-based medicine brands. It has a sizeable market share across Australia, the United Kingdom and Germany.
AGH's exclusive distributor in South Africa, Africann, is a licensed cannabis wholesaler specialising in the import and distribution of medicinal cannabis products in South Africa.
AGH shares closed at AU$0.325 per share today.