Source: Andrii Yalanskyi, Shutterstock
Summary

High-yield dividend stocks give higher returns compared to a specific equity benchmark.
The dividends earned on them can be further reinvested to make more gains.
However, investors should carefully choose such stocks after closely evaluating their fundamentals.
High-income investors generally remain in constant search for dividend shares to boost their income. These are the shares that generate a higher dividend yield compared to a specific benchmark. The dividends earned on such stocks are often reinvested by investors in the share market to make more money and keep the income steady. Here are a few attractive options for investors:
READ MORE: Citigroup pulls the plug on retail banking operations in 13 markets including Australia
Charter Hall Social Infrastructure REIT (ASX:CQE)
The stock comes with a yield of 4.9% (on basis of current share price). The firm focuses on high quality social infrastructure assets.
Source: © Moth | Megapixl.com
The market expects the dividend paying capacity of the real estate investment trust to grow further going ahead.
READ MORE: Why are Mayne Pharma and Antara Lifesciences shares flying high today?
In the last six months, the share has offered a return of 17.07%. The stock has remained unchanged on the YTD basis. Charter Hall Social Infrastructure REIT competes with Goodman Group (ASX:GMG), Scentre Group (ASX:SCG), Stockland Corporation (ASX:SGP), Mirvac Group (ASX:MGR), and LendLease Group (ASX:LLC).
READ MORE: Vanadium Resources Ltd to acquire a proprietary ESG technology which compliments its World Class Vanadium Project
Super Retail Group Ltd (ASX:SUL)
The retail stock was one of the those few shares that performed positively during the coronavirus pandemic. The company posted a 23% rise in half year sales to A$1.78 billion in February. The underlying net profit after tax rose by 139% to A$177.1 million. The company is expected to provide 81 cents per share fully franked dividend for fiscal year 2021. The dividend yield of the stock is 6.8%.
READ MORE: Here's why Alcidion (ASX:ALC ) and Netccentric (ASX:NCL) are under the spotlight
The share had a yield-to-date (YTD) return of 10.2%. Super Retail competes with Kogan.com (ASX:KGN), JB Hi-Fi (ASX:JBH) and Wesfarmers (ASX:WES) among others.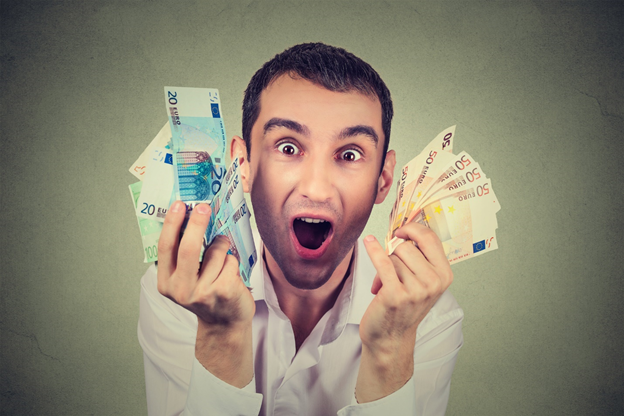 Source: © Kiosea39 | Megapixl.com
However, investors are advised to evaluate the fundamentals of the stock closely before going for a buy. Investors should also choose the stocks as per their risk-taking capacity.
READ MORE:Why Auckland Airport's (ASX:AIA) February footfall is down