Source: pan demin, Shutterstock
Summary

Crude oil prices are soaring, on the back of coronavirus vaccination programs and production cuts.
Considered less risky, blue-chip stocks are preferred by investors for long-term investments.
ASX-listed blue-chip energy stocks are seeking to capitalise on the soaring crude oil prices.
2020 was a wild period in the history of the oil & gas industry. A shift in market equilibrium due to restricted demand and oil surplus created oil supply gluts, driving the prices down significantly last year.
However, increased optimism on the back of factors like the roll out of vaccines, stimulus packages, and production cut decision by the OPEC and its allies has lifted the oil prices to the pre-pandemic levels. Additionally, the positive industrial production and retail sales data for China, released today, is likely to further fuel the oil price momentum.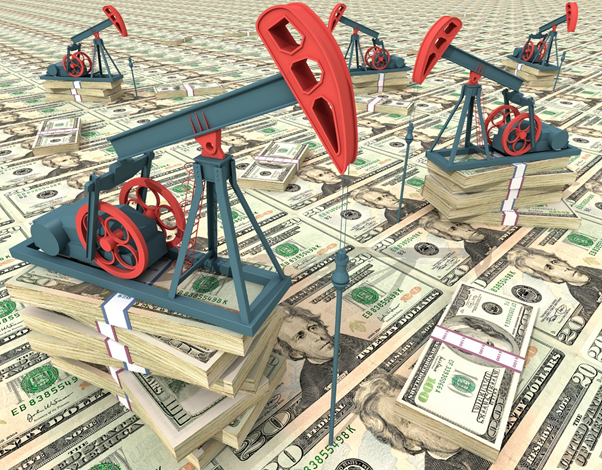 Source: © Yakobchuk | Megapixl.com
Brent crude oil traded above US$69 per barrel, while WTI crude oil surpassed US$66 per barrel as of 15 March 2021 at 2:50 PM AEDT. Though the markets seem to be improving from their extreme lows last year, they are still under the influence of new strains of coronavirus, thus leading to future uncertainties.
Good Read: Is oil's bull run here to stay?
Give this backdrop, let us glance through few ASX-listed blue-chip stocks from the oil & gas space. Blue chips are large-cap companies with a stable and well-established business. They are generally considered safe investment options, as they are not highly volatile.
Santos Limited (ASX:STO):
Santos Limited (ASX:STO) is among the leading performers of ASX 200 from the energy sector amid the recent oil rally.
STO is a leading natural gas supplier and Australia's biggest domestic gas supplier. It operates in the Cooper Basin, with the Moomba prospect and a significant processing facility at the site.
The company has a partnership in Darwin LNG prospect located in Australia and holds an equity interest in the Papua New Guinea LPG (PNG-LPG) project.
Woodside Petroleum Limited (ASX:WPL):
Pioneer of the Australian LNG industry, Woodside Petroleum (ASX:WPL) is one of the leading natural gas producers in the country.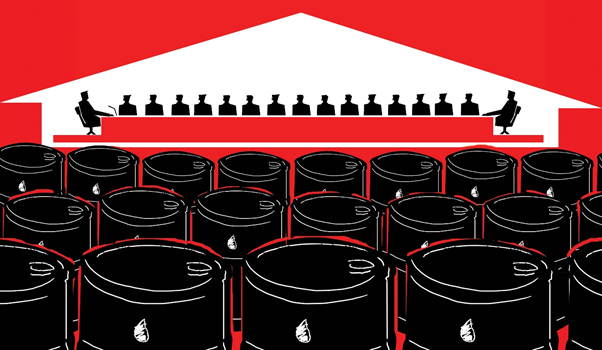 Source: Copyright © 2021 Kalkine Media Pty Ltd.
The company delivered 100.3 million barrels of oil equivalent in 2020 with a low unit production cost of $4.8 per barrel of oil equivalent. Woodside is geared up to enter the FID phase of the Pluto Train 2 and Scarborough expansion projects in H2 2021.
Last month in February 2021, the company inked an agreement with RWE Supply and Trading GmbH for LNG supply.
Oil Search Limited (ASX:OSH):
Incorporated in 1929, Oil Search Limited (ASX:OSH) is an ASX-listed O&G exploration and production company.
The company holds a 29% stake in ExxonMobil's PNG LNG project. Oil Search delivered a record production from the PNG LNG project in FY 2020.
Besides, the company's Pikka project located in Alaska entered the initial phase of FEED during February 2021. The first phase of the project is estimated to entail an investment of approximately US$3.0 billion.
Ampol Limited (ASX:ALD)
Ampol Limited (ASX:ALD) is Australia's leading transport fuels supplier. The company deals in the purchase, refining, distribution, and marketing of petroleum products. It was previously known as Caltex Australia.
The company executed the Convenience Retail property trust transaction last year and closed a buyback program of A$300 million in January 2021. It targets to achieve EBIT uplift of A$195 million by 2024.
Viva Energy Group Limited (ASX:VEA)
Viva Energy (ASX:VEA) is one of Australia's leading energy listed companies. Its business includes manufacturing and delivering products such as lubricants, fuels, chemicals, and bitumen.
VEA is the owner and operator of the Geelong oil refinery, contributing to more than 50% of the fuel used in Victoria. With a strong non-refining underlying EBITDA of A$614.5 million and a strong balance sheet in FY20, the company expects to return to a positive distributable NPAT in 1H2021.