Highlights

Iron ore prices have plunged in the wake of China's renewed crackdown on heavily polluting industries.
The prices of iron ore have slumped 33.65% in the last one month.
Various ASX-listed iron ore players are struggling to maintain their share prices amid a huge fall in iron ore prices.
Iron ore prices slumped below the US$100 per tonne mark on Friday for the first time in over 14 months as China has issued fresh guidelines to clean up the polluting industrial sector.
The current decline in the prices of iron ore shows how China – the world's topmost consumer of iron ore – could influence the market at a time when other commodities are rallying.
The prices of Iron Ore Fines China Import 63.5% for Tianjin delivery slumped 7.93% and last traded at US$104.50 per tonne on Friday. The commodity recorded a weekly loss of over 19.31%. The prices of the steel precursor tumbled 34.07% in 2021 with ~33.65% losses coming in the last one month. Iron ore futures have tumbled more than 20% to trade at US$99.55 per tonne on Friday in New York.
Related Article: Iron ore tumbles on expectations of steel production curbs in China
The recent downfall in iron ore prices came as China's Ministry of Ecology and Environment decided to monitor 64 regions during the winter air pollution campaign. The regulatory body stated that all the 64 regions would be urged to cut their production based on their emission levels under the campaign from October 2021 to March 2022.
In this backdrop, let's have a look at some of the ASX-listed penny stocks engaged in the exploration and production of iron ore.

Mount Gibson Iron
Perth, Australia-based Mount Gibson Iron (ASX:MGX) is a high-grade iron ore producer which operates in Western Australia's Kimberley and Mid-West regions. The miner's iron ore sales during FY21 stood at 3.0 million wet metric tonnes. The company's profit after tax during the financial year was AU$64 million.
Also Read: Iron ore prices on move: Seven ASX stocks in focus
BCI Minerals
Headquartered in West Perth, Australia, BCI Minerals (ASX:BCI) is engaged in the development of salt and potash assets, supported by iron ore royalty earnings. BCI is advancing on its fully owned West Pilbara's Mardie Salt & Potash Project.
The iron ore player recorded a net profit after tax of AU$22.0 million and an annual Iron Valley EBITDA of AU$69.5 million in the financial year 2021.
Legacy Iron ore Limited
Legacy Iron ore Limited (ASX:LCY) is a Western Australia-focused iron ore player. Since its listing on ASX, LCY has made several discoveries which are currently drilling and defining resources.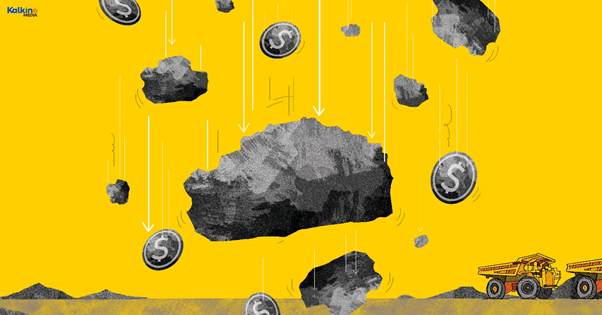 Source: Copyright © 2021 Kalkine Media
Recently, the company reported positive outcomes from its ongoing studies at Mt. Celia. The study concludes a positive cash flow model for a 0.3 Mtpa toll treating arrangement. LCY is undertaking a pre-feasibility study, which is expected to be complete by November 2021.
Related Article: Why are iron ore prices volatile of late?
Grange Resources
Grange Resources (ASX:GRR) holds a significant presence across Australia and Malaysia. GRR has been one of the leading producers of iron ore pellets for the last 50 years. Grange holds and operates one of the largest iron ore mining and pellets production businesses in the country.
The company's statutory profit after tax for the six months ended 30 June 2021 was AU$205.3 million – a remarkable growth over AU$65.6 million during the previous corresponding period.
Iron Road Limited
Headquartered in Adelaide, Iron Road Limited (ASX:IRD) is an iron ore exploration company. The company is engaged in the evaluation of iron ore from South Australia's Central Eyre Iron Project.
Also Read: Ride the iron ore rally with these 10 ASX-listed stocks
IRD raised AU$4.25 million during May 2021 for the development of the Cape Hardy port precinct.
Bottom Line
Iron ore prices slumped below US$100 per tonne to reach 14-month low level. The significant drop in the prices is underpinned by China's stringent steps towards curbing carbon emission by limiting steel production.