Summary

Wesfarmers shares have delivered an impressive YTD growth of over 12.5%.
The Company's reported total shareholder return growth stood at 19.9% in the last five years and 14.4% in the last ten years.
The Australian conglomerate delivered a robust 1H FY2021 performance with 25.5% growth in NPAT and EPS.
Wesfarmers has submitted a non-binding, indicative offer to acquire 100% of outstanding shares in API.
Australian conglomerate Wesfarmers Limited (ASX:WES) shares have delivered a notable YTD growth of ~12.6% (as of 9 July 2021). Headquartered in Perth, Western Australia, the Company has evolved as one of the largest listed companies in Australia. WES started in 1914, and its diverse businesses include:
Home improvement and outdoor living.
Clothing and general merchandise.
Office resources.
Industrials division with businesses in chemicals, energy & fertilisers.
Industrial and safety products.
At AEST 3:17 PM, Wesfarmers shares were trading 0.120% higher at AU$58.07. The Company has a market cap of AU$65.76 billion.
Wesfarmers' primary objective is to provide adequate returns to its shareholders. In 2021 Strategy Briefing Day held on 3 June, the Company reported a total shareholder return (TSR) growth of 19.9% in the last five years and 14.4% in the last ten years.
ALSO READ: Ten exciting ASX-listed stocks in the retail space
Recent Trading Performance
Wesfarmers' retail business started to feel the impact of COVID-19 from March 2020, resulting in considerable volatility in monthly sales growth. However, on a two-year basis, WES reported record sales growth across all retail businesses, thus, showing the Group's potential to deliver safe and trusted environments while delivering greater value, quality, and ease for consumers.
Customer demand remained strong throughout the challenging period. However, YoY growth moderated, and the Company also witnessed negative growth for a couple of months for some businesses due to improved activity in the previous year. Online growth has also lessened as customer visits to the store increased. As a result, online penetration has reduced lately, although they are above pre-COVID-19 levels.
The industrials businesses have performed well and continue to do so.
Investing For Growth
The Company reported around AU$2.8 billion of CapEx invested from FY2016 to 1H FY2021, comprising the acquisition of Kidman, Catch and Geeks2U. In FY2020, the Group made more than AU$200 million of data and digital investment, which is expected to increase in FY2021 and FY2022. In addition, WES made a further investment of ~AU$100 million to support the Group's data and digital ecosystem development.
INTERESTING READ: Why Wesfarmers' (ASX:WES) retail businesses are seeing robust sales growth
Recent Developments
Wesfarmers recently presented an offer to buy the outstanding shares in Australian Pharmaceutical Industries Limited (ASX:API). The offer price per share was AU$1.38 (cash). API manages a complementary wholesale and retail businesses portfolio in the rising health, wellbeing, and beauty sector. The acquisition would offer an attractive chance to enter the expanding health, wellbeing, and beauty segment.
The proposal price corresponds to a total equity value for API of ~AU$687 million. The Proposal represents a 21% premium to API's last close price of AU$1.145 per share. Also, the major shareholder of API is Washington H. Soul Pattinson and Company Limited (ASX:SOL) owns 9.3% of API's outstanding shares. SOL also supported the Proposal and has granted a call option regarding its API shares in support of Wesfarmers.
At present, WES is well placed to bring capital and unique abilities to backing investment that would bolster the competitive stance of API along with its community pharmacy partners.
A Glance at 1H FY2021 results
WES delivered a solid 1H FY2021 performance. The results reflect the Group's progress against its strategic priorities.
WES revenue increased by 16.6% to AU$17,774 million.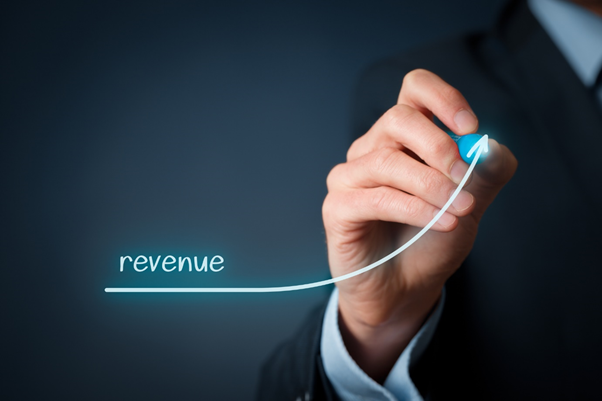 © Jirsak | Megapixl.com
Net profit after tax improved by 25.5% to AU$1,414 million.
EPS improved by 25.5% to 125 cents per share.
Outlook
In the upcoming period, the Company would focus on:
Constant transformation and evolution of the business remain connected to its clients, team, and community.
Invest significantly in its offer and enabling technology to support growth.
Quick acceleration of the digital & data assets and abilities.
Systematic capital investment and a concentrate on quality execution over the long term.
INTERESTING READ: Wesfarmers (ASX:WES) share among top performers in 2020; will the rally continue?