Source:Wor Sang Jun, Shutterstock
Summary

Despite its falling shares price in the last couple of weeks, CSL Limited has a strong vision for potential growth in the coming years.
The Company is moving ahead with its expansion plan by adding a new facility to provide effective and safe influenza vaccines worldwide.
In FY21, the Company anticipates a net profit after tax NPAT) in the range US$2,170-US$2,265 million.
For the last three months, CSL Limited's (ASX:CSL) share price has witnessed a bumpy ride, and on 7 April 2021, the share price dropped 0.232% to A$263.150. The shares are significantly down compared to the 3-month high of A$289.23.
While CSL shares have been on a roller coaster ride, with the recent decline being linked to the delay in COVID-19 vaccines, the Company has performed well in the first half of FY2021. The recent recovery in plasma collection and its key role in combating the pandemic has played a considerable role in CSL's performance.
Besides, CSL seems to have charted out a plan for future development and has an impressive vision for the future.
Let us delve dive and discuss in detail-
CSL's solid growth in the first half of 2021
During its first half of 2021 (period ended on 31 December 2021), CSL limited delivered solid growth with reported net profit after tax (NPAT) of US$1,810 million, increased by 44%, reflecting:
The Company's substantial growth in immunoglobulin portfolio, led by HIZENTRA®.
Strong growth in its leading HAE product HAEGARDA®.
CSL's influenza business, Seqirus' exceptional performance during the first half.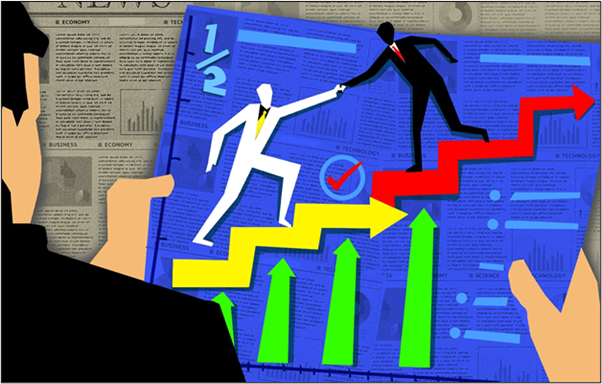 Source: Copyright © 2021 Kalkine Media Pty Ltd
New world-class manufacturing facility
The Company also revealed its plan to construct a new top-notch biotech manufacturing facility in Australia. The new facility signifies that the Company is focused on providing effective and safe influenza vaccines worldwide.
Further, as announced in November 2020, CSL had planned to invest over A$800 million to construct its new biotech manufacturing facility in Melbourne. The Company expects its new facility to be operational by mid-2026.
This investment decision for a new manufacturing facility follows the agreement signed with the Australian government. With this agreement, CSL will provide influenza pandemic protection for people in Australia, antivenoms for Australian marine creatures, snakes, and spiders, and the Q-Fever vaccine for more than ten years.
Challenges related to plasma collection
During the pandemic, CSL's plasma collections were impacted because of the restrictions to reduce virus transmission. However, the Company has implemented several initiatives to increase plasma collections and introduced a customer fulfilment process to ensure equitable distribution of medicines to the patients.
Notably, the Company opened 17 new plasma collection centres in the US during the first half of 2021.
Mr Paul Perreault, CEO and Managing Director of CSL Limited, commented on this-
CSL's role in combating COVID-19 pandemic
CSL Limited is working with academia, industry as well as governments for combating the ongoing pandemic.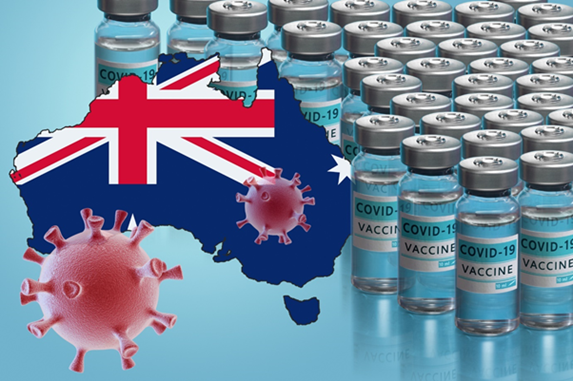 Source: © Yakobchuk|Megapixl.com
First shots of COVID-19 rolled out in March 2021
CSL and AstraZeneca Plc (LON:AZN) have signed an agreement for CSL to manufacture ~50 million COVID-19 vaccine shots of Oxford-AstraZeneca in Australia to supply in the country. Towards the end of March, CSL had released almost 830,000 locally manufactured vaccine shots of Oxford-AstraZeneca's COVID-19 vaccine.
The release follows the completion of the final stages of manufacturing (fill and finish), and extensive quality checks at Seqirus' vaccine facilities in Parkville, Melbourne.
ALSO READ: AstraZeneca's Australia-made COVID-19 vaccine doses get TGA nod
Outlook
CSL updated that for FY21, the Company anticipates net profit after tax to be in the range of US$2,170-US$2,265 million (in constant currency). This represents 8% growth over FY20.
Further, the Company stated that the demand for its core plasma and influenza vaccine products remain robust.
The Company anticipates that plasma collections to improve with initiatives and the COVID-19 vaccine launch.
As the global pandemic ends and social mobility rises, an increase in doctor visits, elective and emergency procedures are anticipated, which will drive the Company's growth in product demand.