Summary

Health House International has signed a non-exclusive distribution agreement with Dragonfly Biosciences.
The agreement with Dragonfly would strengthen Health House's product portfolio within Australia.
The distribution agreement will have an initial term of two years with an additional renewal term of a further two years.
Health House International Limited (ASX:HHI), a pharmaceutical distributor, has entered into a non-exclusive distribution deal with UK-based Dragonfly Biosciences. The agreement is for the launch of Dragonfly's medicinal cannabis products to pharmacies across Australia, HHI said in a filing to the Australian Securities Exchange (ASX) on 21 April.
Image source: © Rawpixelimages | Megapixl.com
The distribution agreement will help Health House boost its product portfolio for medicinal cannabis within Australia. The company is a specialised importer, exporter, consolidator and distributor of cannabis products across Australasia, United Kingdom and Europe.
Health House plans to launch the first Cannabidiol (CBD) products in Australia by mid-2021.
Dragonfly Biosciences Limited is UK's leading manufacturer of a seed to shelf range of CBD oils and skincare products. Its CBD products are available at stockists on the UK high street including Boots, Tesco, Sainsbury's and in pharmacies. Dragonfly CBD oil is available in two ranges – narrow spectrum and broad spectrum.
Must watch: Australian pharmacies will soon stock over the counter Cannabis oil
Cannabis Stocks Under Pressure
Following the announcement, the share price of HHI moved down on the ASX. The HHI shares were trading 2.5% lower at A$0.195 against previous close price of A$0.20. The stock was placed in a trading halt temporarily on Tuesday ahead of the announcement.
Meanwhile, cannabis stocks were mostly trading lower, barring Australian Primary Hemp, with Medlab Clinical Limited (ASX:MDC), Botanix Pharmaceuticals Limited (ASX:BOT), Althea Group Holdings Limited (ASX:AGH), Little Green Pharma Ltd (ASX:LGP) and MGC Pharmaceuticals Limited (ASX:MXC) trading in the red.
Australian Primary Hemp Ltd (ASX:APH) shares were up 4% after the health and wellness products manufacturer updated the market with its second retail distribution agreement with Coles Group Limited (ASX:COL).
Good Read: 2 Cannabis stocks to grab before they start moving
Key Takeaways of Distribution Agreement
As per the deal, the initial term of the distribution agreement will be of two years with an additional renewal term of a further two years. The date of commencement of the distribution agreement is 21 April 2021.
The company said that the deal is terminable mutually or when one party fails to perform by either party giving 180 days written notice.
Management Comments on Health House-Dragonfly Deal
Commenting on the development, Health House Chief Operating Officer - Australasia, Paul Mavor said, "The Dragonfly CBD brand is well known in the UK and is already sold over the counter in thousands of pharmacies and health food stores. We are looking forward to launching Dragonfly's Good Manufacturing Practice (GMP) certified, range of medicinal cannabis products to pharmacies throughout Australia."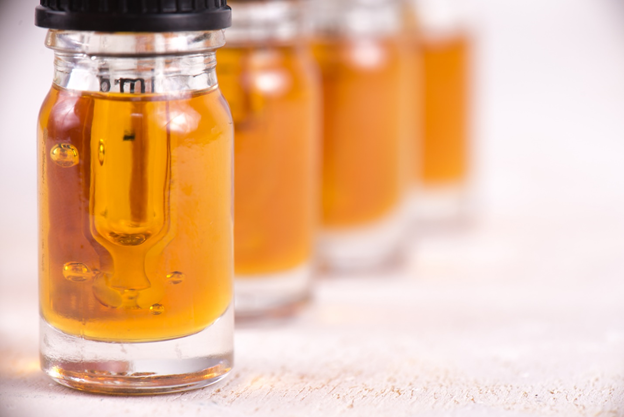 Image source: © Rgbspace | Megapixl.com
"We are delighted with our expansion into Australia and new distribution partnership with Health House International. They are a perfect fit for Dragonfly sharing the same company values where quality through to the very best manufacturing and certification processes are what we are all about. Like the UK, I am sure Dragonfly CBD will win the hearts and minds of consumers in Australia," says Regan Saveall, Chief Executive Officer, Dragonfly Biosciences.
Health House expects medicinal cannabis products market to grow considerably in Australia. The Australian Therapeutic Goods Administration has given nod to over 100,000 patient applications for medicinal cannabis until March 2021.
Also Read: How can cannabis legalisation change the fate of ASX-listed cannabis stocks?