Highlights

Today, ASX 200 Materials Index was 0.48% down, closed at 16,597.30 points.
Materials was the worst-performing sector today, along with consumer and healthcare.
A rebound in iron ore prices helped the lithium stocks today.
Lithium prices have risen fast as global demand for electric vehicles (EVs) has grown many fold in the last couple of years. Spodumene prices increased to US$1300 per tonne in 2021, up from an average of US$400 in 2020. The rise in demand for EV is helping the prices of aluminium, nickel, zinc, and copper.
Today (16 May 2022), ASX 200 Materials Index was 0.48% down and it closed at 16,597.30 points. Eight out of 11 sectors were higher along with the S&P/ASX 200 Index. Industrials was the best performing sector, while materials, consumers, and healthcare were the worst-performing sectors today.
Even if the materials sector is not performing well today, some ASX materials stocks are trading in green. This might be because of the rebound in iron ore prices.
On this note, let's take a look at the performance of three lithium stocks in May 2022.
Also Read: Core Lithium (ASX:CXO) shares are trading in red today, here's why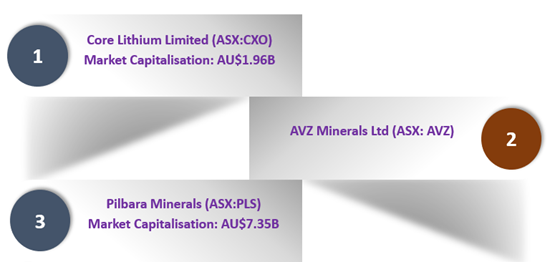 Image Source: © 2022 Kalkine Media ®
Data Source- ASX website
Core Lithium Limited (ASX:CXO)
Shares of Core Lithium ended at AU$1.19 each, up 3.49% on ASX today (16 May 2022).
Core Lithium is building Australia's most advanced lithium project on the ASX, the Finniss Project in the Northern Territory. The Finniss Project positions Core Lithium at the forefront of new global lithium production, with the first production expected by 2022.
Australian Federal Government has granted the Major Project Status to The Finniss Project. It is one of the most capital-efficient lithium projects in the country, with possibly the best logistics chain to any Australian lithium project markets.
The Finniss Project produces world-class, high-grade, and high-quality lithium for use in electric vehicles and renewable energy storage.
Core Lithium's shares have fallen around 15% this month. However, they have grown by over 400% in the last one year.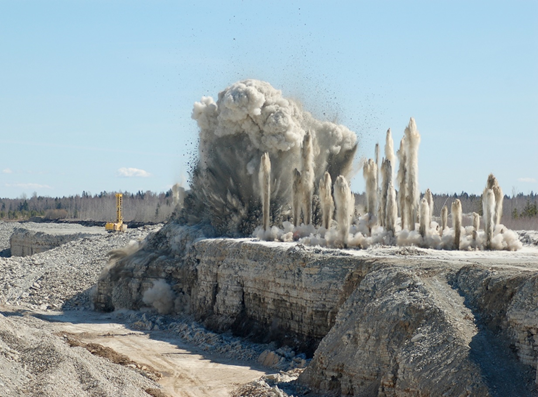 Source: © Kinlem | Megapixl.com
AVZ Minerals Ltd (ASX: AVZ)
AVZ Minerals is engaged in exploring tantalum, lithium, tin, and caesium. Its main purpose is to construct the Manono Lithium and Tin Project in the Democratic Republic of Congo in central Africa (DRC). AVZ owns a 75% stake in the Manono Project.
The company's shares closed flat at AU$0.78 each today (16 May 2022).
AVZ Minerals' shares have come down by 21% this month. However, it has provided over 400% returns to its shareholders in the last one year.
Pilbara Minerals (ASX:PLS)
Pilbara Minerals Limited explores minerals in Australia. The company completely owns the Pilgangoora lithium-tantalum project in Western Australia. Pilbara was started in 2005 and is located in West Perth.
Pilbara Minerals' shares last exchanged hands at AU$2.60 each, up 5.26% on ASX today (16 May 2022). The company has provided around 95 negative growth this month. However, the company's shares have grown around 120% in the last one year.
Also Read: How will soaring energy prices affect mining industry?