Source: Evgeny Zhumarinov, Shutterstock
Summary

Chalice Mining Limited (ASX:CHN) is ready to acquire four new properties at Julimar in WA.
The current acquisition is followed by the acquisition of three properties in November 2020, and this acquisition will additionally boost the company's project base at Julimar.
Nickel prices are trading at multi-year highs amid strong demands due to a surge in electric vehicles.
Copyright © 2021 Kalkine Media Pty Ltd
Mineral's exploration company Chalice Mining Limited (ASX: CHN) announced the expansion of ground footprint at Julimar in Western Australia. In a significant announcement released on 19 April 2021, the miner has entered into an agreement to acquire four additional new properties at its fully owned Julimar Nickel-Copper-PGE Project.
Good Read: Chalice Mining (ASX:CHN) Raises Oversubscribed SPP Size, Well-Funded to Advance Julimar
The deal includes a cash consideration of A$11.25 million and 1,033,294 fully paid ordinary shares of Chalice.
Strong Project Base at Julimar:
The latest acquisition follows the acquisition of three key private properties in November. The company now holds a combined total of around 1,668 hectares of private land in the southern part of the project area.
The four properties expanse over a combined area of around 723 hectares. The previously acquired three properties stretched over an area of around 945 hectares.
Good Read: Nickel mining stocks decline in Australia as prices of the metal fall
The company's most recent acquisitions include a known mineralisation at the Gonneville Intrusion, which is the geological host to the company's major PGE-Ni-Cu-Co discovery. Chalice purchased a stake in the Julimar project in 2018 as a part of the company's global search for nickel exploration opportunities. Julimar is a completely new mineral province with an exceptional PGE-nickel-copper-cobalt-gold prospectivity.
The company started exploring the Gonneville Intrusion in the mid of 2019 and the exploration drilling was conducted during the first quarter of 2020. The first drill hole incepted mineralised intersection of 19m with 1.1g/t Pt, 2.6% Ni, 8.4g/t Pd, 0.14% Co and 1.0% Cu from 48m.
Robust Nickel Market:
Nickel prices have recorded a multi-year demand-driven price rally, which started last year. The prices touched six-year high levels in February 2021.
Copyright © 2021 Kalkine Media Pty Ltd
The higher nickel demands are primarily driven by rising steel production and lithium-ion batteries, which are used in electric vehicles.
Must Read: Interesting Lithium Shares that are Riding the EV Bandwagon
Chalice is not alone; other nickel miners like Jervois Mining Ltd (ASX:JRV), IGO Limited (ASX:IGO), Nickel Mines Limited (ASX:NIC), Western Areas Ltd (ASX: WSA), Mincor Resources NL (ASX:MCR), and Ardea Resources Limited (ASX:ARL) have also capitalised on the nickel price boom during the past one year.
Stock Price Analysis: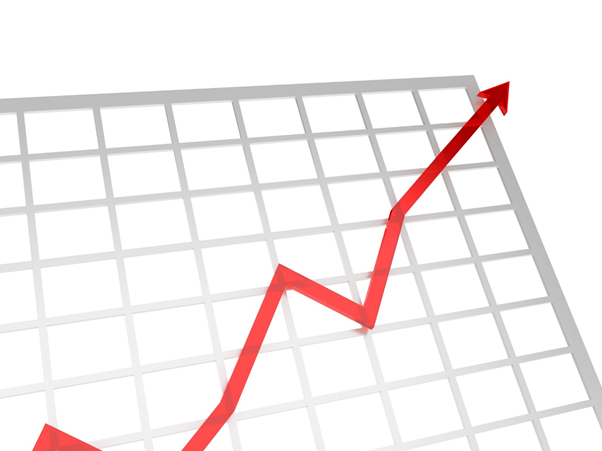 Source: © Edhardream | Megapixl.com
Chalice Mining's stocks have been growing steadily for the past year. The stocks have grown more than 31% in the past one month alone. At the time of writing, CHN stocks traded at A$6.320 a share, down 1.40 per cent from the last closing price.