Highlights

Australian shares brushed off worries about global economic instability and gained 1.9% today; all sectors rallied.
A leap in Singapore iron ore futures sparked hopes of a revival in China demand.
Virtual currencies remain in an interesting spot with countries opting for multiple policies; the crypto market traded in green.
September 2021 is now over! And today was memorable for the ASX as it witnessed its best day since November 2020 after a powerful rebound in iron ore futures traded in Singapore illuminated the market at noon.
Investors spent much of the month reviewing a mixed batch of economic data that showed COVID-19 and the highly contagious delta variant's impact on consumer spending and the employment market recovery. A lot of factors are contributing to the ongoing sinusoidal trend of the share market. Some of them are-
Victoria recorded over 1400 new cases of COVID-19.
Soaring coal prices have placed Australia's mining and energy exports on track and the nation's biggest export, iron ore, appears to have peaked.
Overseas, the energy crisis engulfing the UK and Europe is being driven by the global shortages and soaring costs of gas and oil.
On the property front, borrowing power could be curtailed by loan curbs. Besides, the market is contemplating the future of Australia's soaring housing market after regulators indicated that they are likely to introduce clamps on the mortgage market.
The highly public unravelling of China Evergrande Group is shaking markets worldwide. Evergrande has debts of over AUD 418 billion, equivalent to over 2 per cent of China's GDP, and its potential impact on suppliers across local markets and industries is worrisome.
Australian market today
Today morning, the Australian share market was set for a positive start with ASX futures pointing to gains of 0.3 per cent at the open. At market close, the ASX200 closed up sharply, gaining 135.50 points or 1.88 per cent to 7,332.20 after setting a new 50-day low. The index has lost 0.52 per cent for the last five days but sits 3.94 per cent below its 52-week high. The ASX 200 finished September down 2.6 per cent.
ASX notched highest single day gain of this year today
It was a good day overall as all 11 sectors ended higher along with the ASX 200 Index. Consumer Staples was the best performing sector, gaining 2.22 per cent and 0.71 per cent for the past five days.
Copyright © 2021 Kalkine Media
Top gainers & losers
The top performer on the ASX pack was Orica Limited (ASX:ORI), up over 14 per cent after it suggested that positive results for FY21 will be announced on November 11. It was followed by Beach Energy Limited (ASX:BPT) and Codan Limited (ASX:CDA), up 7.85 per cent and 6.09 per cent, respectively. Australia's largest supplier of plumbing and bathroom supplies, Reece Limited (ASX:REH) was up 4.72 per cent and Treasury Wine Estates Limited (ASX:TWE) shares rose 4.2 per cent.
On the flip side, Pinnacle Investment Management Group Limited (ASX:PNI) was today's top laggard, down 3.5 per cent. AGL Energy Limited (ASX:AGL) and Alumina Limited (ASX:AWC) followed suit, down 2.21 and 1.88 per cent. Ausnet Services Limited (ASX:AST) shares plummeted 1.5 per cent and IOOF Holdings Limited (ASX:IFL) was down 1.14 per cent today.
The Asian and global market performance
Asian shares today continued their sinusoidal trends. Indian shares opened flat as auto stocks negated gains in public sector banks, with lingering concerns about global economic recovery also weighing on market sentiment. In Hong Kong, shares of debt-laden China Evergrande Group swung wildly as the company looked set to miss its second bond interest payment in a week. The Hang Seng was down 0.9 per cent. China's week-long National Day holidays start on Friday, suggesting that steel mills could stockpile before the holiday period. A jump in Singapore iron ore futures sparked hopes of a recovery in China demand. Japanese shares are likely to be affected by the investor struggle to find fresh cues before the new leadership of the country assumes charge, while selling pressure due to a reshuffle of the benchmark Nikkei might weigh on sentiment. The Nikkei was 0.3 per cent higher and CSI300 was 0.5 per cent ahead in the first hours of its trading day. South Korean shares rose, after two straight sessions of losses, propelled by the partial rebound on Wall Street overnight that aided investor sentiment. The benchmark KOSPI rose 0.19 per cent. Beyond Asia, Wall Street had a mixed finish. Overnight, technology and communication companies weighed on the market. The S&P 500 rose 0.2 per cent, though the index is on pace for its first monthly loss since January. The Dow Jones Industrial Average witnessed a 0.3 per cent gain.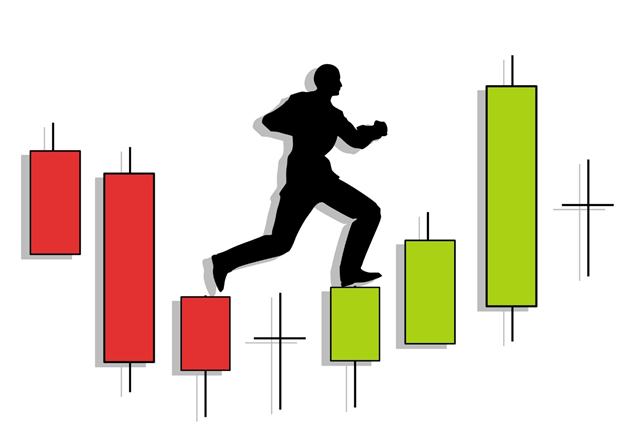 © Madartists | Megapixl.com
Crypto market performance
The global cryptocurrency market capitalisation is currently USD 1.9 trillion, up over 3 per cent than yesterday. Most major cryptocurrencies traded in green today. Bitcoin traded at USD 41,070.
Switzerland's financial markets supervisor the Swiss Financial Market Supervisory Authority (FINMA) said that it had approved the country's first fund that invests primarily in crypto assets. The Crypto Market Index Fund is restricted to qualified investors and categorised under "other funds for alternative investments" with particular risks.
Meanwhile, while China has banned private virtual currencies, it is in an advanced stage of issuing a central bank digital currency for public usage.
All on all, uncertainties remain in the form of geopolitical tensions, regulatory changes in flux, inflation risks and tapering by the US Federal Reserve. New variants of COVID-19 are also disrupting a full global economic recovery.