Highlights

EBOS (ASX:EBO) acquires Sentry Medical to expand into medical consumables
Piedmont (ASX:PLL) completes initial investment in IronRidge
Knosys (ASX:KNO) completes acquisition of LIBERO
The S&P/ASX200 closed lower Wednesday, dropping 7.80 points or 0.10% to 7,527.10 and crossing below its 20-day moving average. The bottom performing stocks in this index were Blackmores Limited and Mesoblast Limited, down 6.66% and 5.71% respectively. Over the last five days, the index is virtually unchanged, but is currently 1.38% below its 52-week high.
Sectors ended mixed. 6 of 11 sectors were lower along with the S&P/ASX 200 Index. Energy was the best performing sector, gaining 1.29% and rebounding from its recent decline. This sector is off 0.24% for the past five days.
Now, let us look at some of the most buzzing stocks of the day.
SILK (ASX:SLA) completes acquisition of Australian Skin Clinics & The Cosmetic Clinic in NZ
Image: © Puhhha | Megapixl.com
A specialist non-surgical aesthetics clinic networks, SILK Laser Australia Limited (ASX:SLA), shared on 1 September 2021 that it has completed the acquisition of Australian Skin Clinics (ASC) and The Cosmetic Clinic in New Zealand.
The acquisition of ASC Group featured an upfront cash consideration of AU$47.0 million and up to an additional AU$5.0 million earn-out in scrip.
Key highlights of the acquisition:
After the acquisition, SILK's current network of 63 clinics gets another 55 clinics. This brings SILK closer to achieving the Company's network plan of 150 clinics in the medium term.
SILK can make use of ASC Group's brand potency on the Australian East Coast and on the same hand, can capitalise on SILK's brand image in Central and Western Australia.
Global growth with a solid spot in the New Zealand market.
It should be noted that SILK's five core offerings comprise laser hair removal, cosmetic injectables, skin treatments, body contouring and skincare products.
Meanwhile, the stock closed 2.604% higher at AU$3.940 per share on the ASX.
Red 5 (ASX:RED) declares FY21 results, calls it a period of development and growth
Gold explorer and miner Red 5 Limited (ASX:RED) shared its financial results for FY21, which ended 30 June 2021.
As claimed by RED, FY21 was an important period of growth and development for RED. It developed the KOTH Gold Project, where it expects the first gold in the June Quarter of 2022. Even RED's Darlot processing plant produced gold, recovered from ore processing. In H1-FY21, ore was sourced from the Darlot underground mine and KOTH underground mine. Mill feed from KOTH was replaced by ore from the Great Western satellite open pit.
Gold sales of the year contributed to overall sales revenue of AU$173.3 million and a gross profit from operations of AU$2.3 million. However, RED also has a net loss from continuing operations after income tax of AU$9.5 million. As on 30 June, RED had AU$21.4 million in total cash.
RED also announced a Binding Agreement to divest Siana to TVI Resource Development (Phils.) Inc (TVIRD) for AU$25.7 million cash, payable upon financial close.
RED shares closed at AU$0.215 per share, up 2.380% on the ASX.
Althea's (ASX:AGH) unit Peak signs US$3.42 million deal with The Boston Beer Company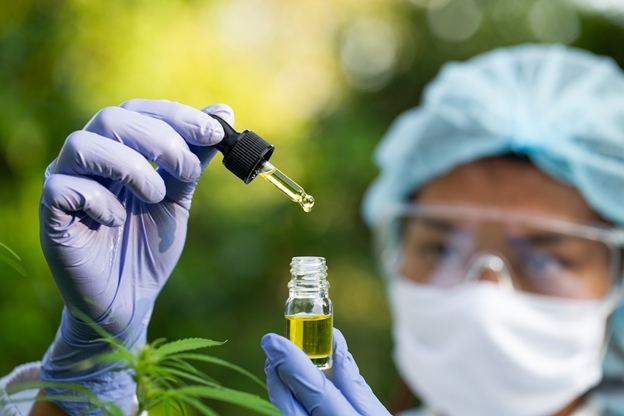 Image: © Lekjorruang | Megapixl.com
Australia based company dealing in cannabis-based pharmaceuticals, Althea Group Holdings Limited (ASX:AGH) shared on Wednesday that its subsidiary, Peak Processing Solutions, has entered into binding agreements with BBCCC, Inc., a subsidiary of US$7.2 billion brewer The Boston Beer Company Inc. and WeedMD Rx Inc., a subsidiary of Entourage Health Corp., to introduce a new range of cannabis infused beverages to Canadian consumers.
As per the release, the parties have struck the exclusive agreements under a project, covering product development, manufacturing, and supply, of BBC-branded non-alcoholic cannabis-infused beverages in Canada.
The terms of the agreements are five years.
The Company announcement read that under the product development agreement, Peak will provide research and development services, featuring laboratory support and the testing of various product formulations and recipes, for the new line of BBC cannabis products.
BBC will provide Peak with funding of up to US$2 million for capital improvements associated with the project. In addition, Peak will receive a minimum of US$285,000 for each year of the Term of the agreement (totalling US$1.42 million).
Under the supply and manufacturing agreement, Peak will be the exclusive manufacturer of all cannabis beverages produced or sold in Canada under BBC branding.
Entourage will supply all cannabis input materials required by Peak to manufacture the BBC-branded non-alcoholic cannabis-infused beverages and will purchase the manufactured products from Peak.
Meanwhile, the stock AGH gained 21.276% to close at AU$0.285 per share on the ASX.
EBOS (ASX:EBO) acquires Sentry Medical to expand into medical consumables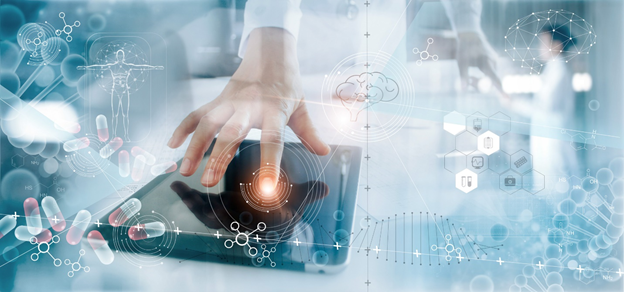 Image: © Ipopba | Megapixl.com
The ASX-listed Company dealing in consumer products, contract logistics, animal care, institutional healthcare and pharmacy, EBOS Group Limited (ASX:EBO) has announced that it has completed the acquisition of Sentry Medical.
On 18 August 2021, EBOS had announced that it is highly confident of an acquisition within its Institutional Healthcare division within the near term along with the Company's FY21 results. The acquisition is supposed to strengthen EBOS's presence in distributing medical consumables to the institutional healthcare market, a growing business for EBOS.
This was EBOS's fourth acquisition that took place in the last 12 months. It represented the Company's continuation of its strategy of investing for growth.
The EBO stock closed at AU$34.500 per share today.
Piedmont (ASX:PLL) completes initial investment in IronRidge
Lithium focused Piedmont Lithium Inc. (ASX:PLL) has completed a 9.9% investment in IronRidge Resources (IRR) post share subscription agreement signed in July 2021.
It has also entered into an Earn-in agreement via staged investment in IRR's Ghana lithium project to acquire a 50% stake.
PLL has an SC6 supply agreement with IRR, providing PLL with a right to purchase 50% of production from the Ewoyaa project. In addition, the SC6 agreement provides options to PLL for staged lithium hydroxide production expansion in North America and Canada.
As per the release, PLL believes the investment will maximise PLL's lithium potential in Ghana, complementing its Quebec and North Carolina projects. It will help PLL become the leading Lithium producer in North America.
PLL shares last traded at AU$0.790 per share on the ASX.
Plexure (ASX:PX1) initiates Capital raising to partially finance the purchase of TASK
Image Source: © Starfotograf | Megapixl.com
In an announcement today, ASX-listed Plexure Group Limited (ASX:PX1) revealed that it has entered into a binding, conditional agreement to acquire TASK for AU$120.0 million. The New Zealand based leading mobile engagement software Company said that it will raise AU$120.0 million via a conditional placement comprising of fully underwritten AU$15.0 million institutional placement, along with a placement of approximately AU$5.0 million to prevailing New Zealand shareholders of Plexure.
The technology Company stated that the funds generated from Capital Raising will be utilised partly to finance the Company's acquisition of the Australian transaction platform provider Task Retail Pty Limited and its subsidiaries (TASK). Upon completion, TASK vendors will hold close to 39.0% of post-acquisition Plexure shares on issue. The Company will seek the approval of the shareholders for the acquisition of TASK as well as for Capital Raising.
Furthermore, the acquisition is anticipated to complete on 1 October 2021 following the receipt of shareholder approval at the special shareholder meeting.
In FY21, TASK generated pro forma revenue of AU$13.3 million and EBITDA of AU$2.2 million. In FY22, the Company expects to generate pro forma revenue of AU$27.3 million.
Decmil (ASX:DCG) bags A$28.2 million civil infrastructure project

Image source: © Chocostar | Megapixl.com
Diversified industrial services provider, Decmil Group Limited (ASX:DCG), has earned a 'construct only' contract worth up to AU$28.2 million. The contract is for the delivery of the Roy Hill-Munjina Road alignment works.
The contract works include building a single span road bridge over BHP's Yandi rail line, plus realignment of the Roy Hill-Munjina Road in East Pilbara, Western Australia. Construction work on site is to commence around October 2021. Completion is anticipated by the middle of the year 2022.
DCG has won the contract after completing the AU$47 million Reid Highway Widening project for Main Roads WA in H1-FY21.
In March, DCG was also awarded around AU$120 million for the upgradation of Victoria's Gippsland railway. It also secured a circa AU$25 million contracts for road works on the Bruce Highway in Queensland.
As claimed by DCG, building a strong track record with various infrastructure delivery authorities has remained key to capitalise on the infrastructure sector in Australia.
DCG stock closed 1.351% higher at AU$0.375 per share today.
ResApp's (ASX:RAP) ResAppDx gets regulatory approval in Indonesia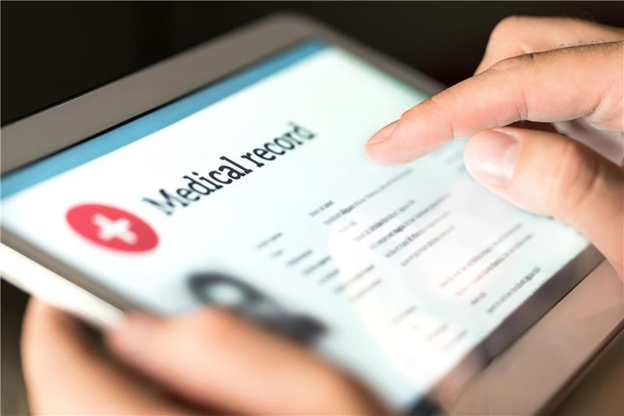 Image source: © Terovesalainen | Megapixl.com
ResApp Health Limited (ASX:RAP), the ASX-listed digital health company developing smartphone applications for the diagnosis and management of respiratory diseases, has announced receipt of Indonesian regulatory approval for its smartphone-based acute respiratory disease diagnostic test, ResAppDx.
ResApp has partnered with Alodokter, the largest provider of telehealth services in Indonesia, to launch ResAppDx in Indonesia before 1 December 2021.
The Company believed that obtaining regulatory approval in Indonesia is a significant step in its partnership with Alodokter. With a population of over 270 million and a growing telehealth market, Indonesia shows an exciting opportunity for ResApp and Alodokter that should see significant use of ResAppDx by doctors and their patients.
RAP closed 2.222% up at AU$0.046 per share on the ASX as of 10:12 AM AEST.
Knosys (ASX:KNO) completes acquisition of LIBERO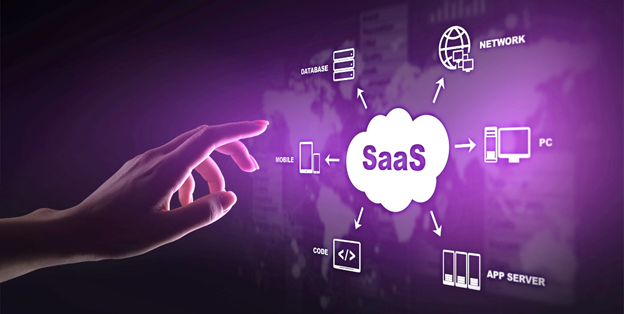 Image source: © Wrightstudio | Megapixl.com
Melbourne based SaaS provider Knosys Limited (ASX:KNO) has completed of the acquisition of LIBERO.
LIBERO is a leading library management software provider while, KNO is a global software-as-a-service (SaaS) company offering diverse solutions for productivity, collaboration and connectivity in digital workplaces.
Completion of acquisition on 31 August 2021 is after successful satisfaction of conditions and terms mentioned under the sale agreement.
The AU$5 million acquisition price includes AU$4 million in cash and AU$1 million in fully paid KNO shares. The cash component is self-funded by KNO from available cash resources. Share consideration is paid from the issue of 6,896,551 fully paid ordinary KNO shares at a notional issue price of 14.5 cents per share. KNO is to receive a 10-month contribution from LIBERO's business in FY22.
KNO's acquisition strategy is to acquire complementary SaaS businesses to create a multi-SaaS offering for a diversified client base across key global markets.
KNO shares closed at AU$0.145 per share, up 3.571% today.
4DMedical (ASX:4DX) advances Australian clinical pilot with I-MED network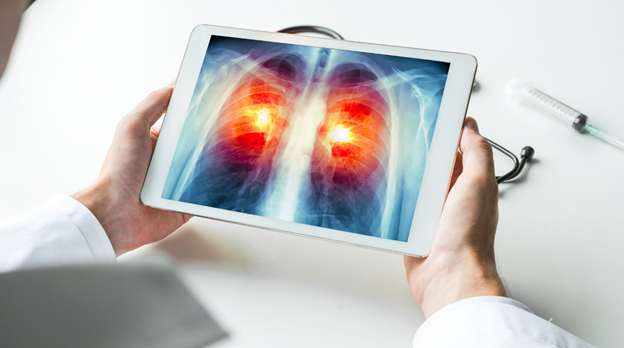 Image source: © Psnoiret | Megapixl.com
Medical imaging solutions provider 4DMedical Limited (ASX:4DX), announced an agreement to commence phase two of a clinical pilot program with the I-MED Radiology Network (I-MED). I-MED is Australia's largest outsourced provider of radiology, having over 200 clinics nationwide.
Phase one was conducted at an I-MED imaging clinic in Melbourne, referring patients to an XV Lung Ventilation Analysis Software (XV LVAS™) scan. Existing imaging infrastructure successfully generated the XV LVAS scans. As a part of clinical workflow, insights were gained from I-MED specialist thoracic radiologists engaged to review and utilise XV LVAS reports. Disease included asthma, chronic obstructive pulmonary disease (COPD), bronchiectasis, sarcoidosis, silicosis and long COVID-19 infection.
After confirming compatibility with I-MED's imaging infrastructure, the clinical pilot is now moving into phase two. It will allow additional radiologists to become familiar with XV LVAS' application. 4DX shall complete it in a different Australian state in the remaining time of the year. Meanwhile, 4DX will make a further assessment of a potential commercial partnership with I-MED.
4DX shares closed 4.076% lower at AU$1.530 per share today.