Summary

News Corporation (ASX:NWS) posts a record 30% rise in revenues, shares zoom up on ASX
Family Zone (ASX:FZO) acquires UK-based Smoothwall for A$146 million
ResMed (ASX:RMD) reports strong Q4-FY21 results
The S&P/ASX200 is down just 2.60 points today to 7,508.50. Over the last five days, the index has gained 1.57% and is currently 0.24% off of its 52-week high.
8 of 11 sectors are higher along with the S&P/ASX 200 Index. Information Technology is the best performing sector, gaining 1.75% and 13.33% for the past five days.
Now, let us look at some stocks hitting news today.
Austal (ASX:ASB) to collaborate with Australian Missile Corporation to bid for A$1 billion missile enterprise
Image: © Peiling | Megapixl.com
Australia-based shipbuilder and defence prime contractor, Austal Limited (ASX:ASB) shared on 6 August 2021 that it has joined a consortium of Australian defence industry partners, academia and government organisations to support a new collaboration platform, the Australian Missile Corporation (AMC). AMC will be establishing a sovereign guided missile manufacturing enterprise in Australia.
It should be highlighted that in March 2021, Prime Minster Scott Morrison had announced the Australian Government's intention to create a new enterprise to support missile and guided weapons manufacturing in Australia, to be used across the Australian Defence Force. In July 2021, a Request For Information (RFI) was issued by the Australian Government calling for expressions of interest to support a AU$1 billion Sovereign Guided Weapons and Explosive Ordnance Enterprise (GWEOE).
What made ASX register a record-breaking week?
AMC is a wholly-owned subsidiary of NIOA, the largest Australian-owned supplier of weapons and munitions to the Australian Defence Forces. Besides Austal, companies like Quickstep, Moog Australia, Black Sky Aerospace and Thomas Global Systems have collaborated with the AMC for the project.
The stock ASB traded 2.272% up at AU$2.250 per share on the ASX.
Velocity partners with hummgroup (ASX:HUM) for BNPL Rewards
Image: © Vavozyan | Megapixl.com
humm group limited (ASX:HUM) shared on Friday that it has entered into a partnership between bundll and Velocity Frequent Flyer (Velocity).
From late August 2021, Australian BNPL users of bundll will be able to earn Velocity Points on their repayments.
Under the new partnership, Velocity members who are new to bundll will be able to download the bundll app and follow an easy sign-up and approval process, including linking their accounts, before receiving a bundll Velocity digital card and begin earning Points. Existing bundll users will be able to simply link their Velocity membership number to their account to start earning Points.
bundll customers can BNPL everywhere Mastercard® is accepted, bundling their purchases into easy to manage repayments with inbuilt budgeting services. Using the Mastercard network, bundll customers can shop wherever they like, online and in store, with no minimum spend, purchasing everyday items such as coffee, bus fares or groceries.
The stock HUM traded 0.523% up at AU$0.960 per share on the ASX.
BHP Group (ASX:BHP) approves capex for Shenzi North and Trion project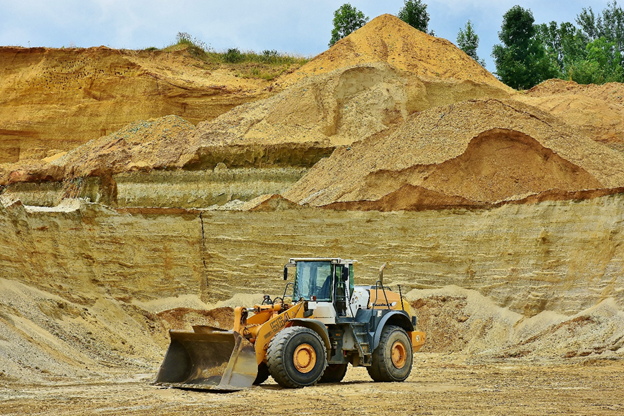 Image: Pexels
The mining giant, BHP Group Limited (ASX:BHP) has approved a US$544 million capital expenditure at the Shenzi North oil project. It has also approved US$258 million capital expenditure to move the Trion oil project into the Front End Engineering Design (FEED) phase.
Shenzi North oil project:
BHP operates the project and now holds a 72% share in Shenzi North. The remaining 28% is held by Repsol, who will make a Final Investment Decision by late 2021. Shenzi North project offers attractive returns at a nominal IRR of over 35 %. Payback is for less than two years. Production is to begin in the 2024 financial year.
Trion oil project:
BHP holds a 60 % participating interest in and operatorship of blocks at the Trion discovery. Trion is in the deep-water Gulf of Mexico offshore Mexico. The remaining interest is with partner PEMEX. The FEED phase will focus on the completion of the engineering, commercial arrangements. It is required to move next to a Final Investment Decision by mid of 2022.
Both Shenzi North and Trion are strong growth assets for BHP. In addition, both offer attractive returns from relatively low carbon intensity resources.
BHP shares traded 2.579% down at AU$51.770 at 1:50 PM AEST today.
BNK group (ASX:BBC) reports strong 4Q21 across bank and finsure aggregation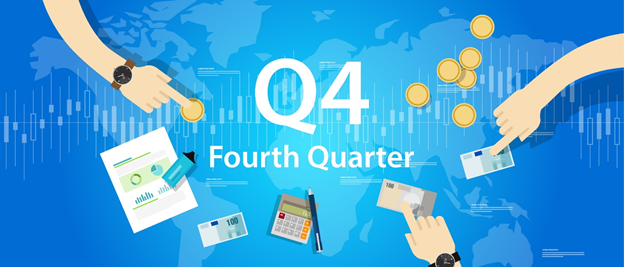 Image Source: © Bakhtiarzein | Megapixl.com
The BNK Banking Corporation Limited (ASX:BBC), banking and financial services company, shared its trading update for the fourth quarter of FY21 (4Q21).
Key Highlights –
BBC's settlements stood at AU$173 million in the quarter, a rise of 60% over the previous quarter.
The Company's loan book grew by 28% in the quarter.
As of 30 June 2021, BBC had deposits worth AU$636 million, a 33% rise on the previous quarter.
The loan to Deposit Ratio stood at 79% in 4Q21.
Q4 2021 Finsure settlements were AU$7.1 billion, 37% more than the previous quarter.
In June 2021, Finsure settlements were at a record AU$2.8 billion.
As of 30 June 2021, Finsure had 2,005 brokers, a 22% increase compared to the same period last year.
BBC shares traded 3.311% up at AU$0.780 per share at 1:50 PM AEST.
Zimi (ASX: ZMM) launches major new device range on back of trader order
Image source: © Jefras | Megapixl.com
Zimi Limited (ASX: ZMM) announced on Friday that it has received 5,000 device purchase orders of its Seona range from GSM electricals. GSM electricals have been one of the distributors of ZMM.
Key highlights:
GSM electrical has confirmed the order of around 1,000 Seona range devices worth AU$100,000 as of now.
Zimi will be delivering the first 1,000 devices by December 2021.
The order of the remaining 4,000 devices is not confirmed by GSM yet. It might get canceled or given to other distributors. It is to be delivered in 2022.
Seona is one of the premium range of glass-fronted multipurpose switches ideally suited for modern apartments and modern lifestyles. The official launch of Seona is scheduled for spring of this year. It is to be sold by traders or electric wholesalers, including Harvey Norman Commercial Division, Beacon Lighting, and others.
ZMM stocks have were spotted trading 5% down at AU$0.019 per share at 1:50 PM AEST.
Sayona (ASX:SYA) reports exploration boost for Pilbara Lithium assets
Image: © Solucionfotografica | Megapixl.com
Lithium producer Sayona Mining Limited (ASX:SYA) shared on 6 August 2021 that its Western Australian partner Altura Mining Limited has successfully completed the due diligence on the Pilbara lithium project and has entered the earn-in phase.
Key highlights:
Sayona announced that Altura will be spending AU$1.5 million on exploration in three years to earn 51% profit.
The exploration will focusing initially on the Mallina Lithium project that has shown great potentiality in previous drilling projects.
Sayona has also secured its position in the regions of both Asia- Pacific and North American lithium markets after the increasing demand for lithium globally.
It should be highlighted that Sayona's Pilbara portfolio features twelve leases totalling 1,016 sq kms in area within Pilgangoora lithium district. Ten of these tenements, covering 911 sq kms have associated gold rights and are close to De Grey Mining's 6.8Moz Hemi gold discovery.
Meanwhile, SYA stock was trading 7.894% higher at AU$0.102 per share at 1:50 PM AEST.
ResMed (ASX:RMD) reports strong Q4-FY21 results
Image: © Viktorfischer | Megapixl.com
ResMed Inc. (ASX:RMD), the medical device manufacturer, announced results for its fourth quarter ended June 30, 2021.
Key Financial Highlights Q4 FY21:
Revenue in Q4-FY21 increased by 14% pcp to US$876.1 million, up 10% on a constant currency basis.
The gross margin was 56% in Q4-FY21, non-GAAP gross margin was reduced by 260 bps to 57.3%.
Income from operations in Q4-FY21 increased 8%, non-GAAP operating profit was up 7%
Diluted earnings per share for the quarter was US$1.33, the non-GAAP amount was US$1.35.
The quarterly dividend was increased by 8% and was US$0.42 per share.
For full-year FY21, Revenue increased 8% to US$3.2 billion; up 6% on a constant currency basis.
The Gross margin for FY21 was 57.5%.
Income from operations increased 12% in FY-21. The non-GAAP operating profit was up 12%.
Diluted earnings per share for FY-21 was US$3.24.
ResMed declared a quarterly cash dividend of US$0.42 per share.
As per the ASX release, during the quarter, RMD's core business of digital solutions for sleep apnea and COPD patients recovered well. RMD expects steady growth throughout FY22 as well.
RMD shares traded 0.754% down at AU$36.900 per share at 2:00 PM AEST.
Family Zone (ASX:FZO) acquires UK-based Smoothwall for A$146 million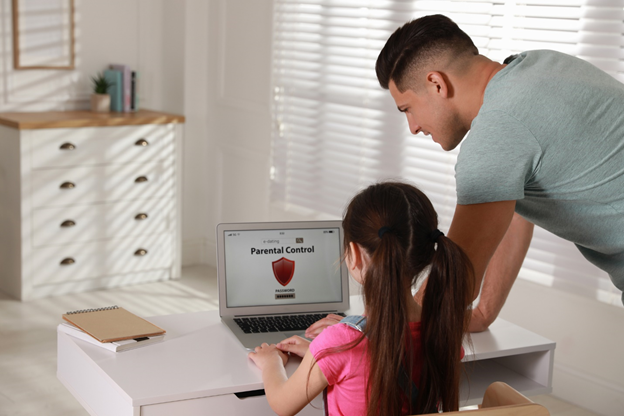 Image: © Chernetskaya | Megapixl.com
Family Zone Cyber Safety Limited (ASX:FZO) shared today that it has struck a deal to acquire the Smoothwall business through the acquisition of 100% of the shares in TopCo Oasis Limited and its subsidiaries for £75.5 million or AU$142.0 million.
TopCo is a UK based company which together with its wholly owned subsidiaries owns and operates the Smoothwall business.
As per the announcement, this acquisition showcases a unique opportunity for Family Zone as a highly complementary business of significant scale with an attractive target market customer base.
Smoothwall currently provides services to more than 12,400 schools and 6 million students. The company generates circa AU$30 million of annual recurring revenue and delivered a pro forma unaudited EBITDA of around AU$7.0 million for the financial year ended March 2021.
The announcement stated that the acquisition of Smoothwall creates the world's most compelling K-12 digital safety solution. This incorporates Family Zone's fast growing Linewize K-12 solutions, Family Zone's parental controls and Smoothwall's scale and world-leading solutions.
The acquisition will be funded by a fully underwritten institutional placement of ~AU$71.0 million and an entitlement offer of ~AU$75.4 million to raise gross proceeds of approximately ~AU$146.4 million.
The stock FZO was trading at AU$0.600 per share at 2:00 PM AEST.
Metals X (ASX:MLX) CEO resigns, shares fall on ASX
The share price of Metals X Limited (ASX:MLX) fell 3.922% to trade at AU$0.245 per share at 2:00 PM AEST today. The Company announced that Michael Spreadborough will step down from the role of Chief Executive Officer, effective Monday, 9 August 2021.
The release stated that given the change in the strategic direction of the Company following the divestment of its Copper and Nickel assets, the role will not be replaced at this time.
News Corporation (ASX:NWS) posts a record 30% rise in revenues, shares zoom up on ASX
News Corporation (ASX:NWS), on 6 August 2021, shared its financial results for the three months and fiscal year ended 30 June 2021.
Key highlights:
Revenues were US$9.36 billion, a 4% increase compared to US$9.01 billion in the prior year, reflecting a 30% increase in the fourth quarter.
Net income of US$389 million.
Total Segment EBITDA was US$1.27 billion compared to US$1.01 billion in the prior year.
Revenues at Move, operator of realtor.com®, grew 36% year-over-year, with 68% growth in the fourth quarter. On an average, unique users grew 32% in the fourth quarter on monthly basis.
On the ASX, the stock NWS was trading 6.129% higher at AU$34.630 per share at 2:00 PM AEST.