Highlights

As we edge close to the weekend, sinusoidal trends continue across global share markets.
Investors now know US consumer prices stance, Aussie jobless rate, and China's PPI.
Today, ASX 200 traded in green for the first time this week, as blue chips posted their first gain of the week.
A lot of significant updates kept investors engaged today.
For instance, the Australian Bureau of Statistics reported that the jobless rate rose to 4.6 per cent in September from 4.5 per cent in August. Australia shed 138 thousand jobs last month. There are now more than 110 thousand fewer people employed than prior to the start of the COVID-19 crisis in early 2020.
Copyright © 2021 Kalkine Media
In the US, consumer prices grew 5.4 per cent in September compared to a year ago, matching the maximum rate since 2008. The figure is slightly higher than what economists expected. Businesses have been coping with supply chain disruptions and interruptions amid soaring demand for goods, and many have cautioned that it will boost costs and hinder their financial results.
Even in China, latest data shows the highest factory-gate inflation in almost 26 years. The producer price index (PPI), which measures the cost of goods at the factory gate, hit 10.7 percent as per the National Bureau of Statistics.
ASX closes 0.5% higher led by tech shares; economic figures revealed worldwide
Coming to energy markets, the prices of oil, gas and coal have skyrocketed through this year to levels not seen for years and, in coal's case, ever.
ASX stance today- Who won? Who lost?
After closing in red for the first three days of the week, the ASX 200 finally closed up today, gaining 39.20 points or 0.54 per cent to 7,311.70 and crossing above its 125-day moving average. Over the last five days, the index has gained 0.76 per cent and is currently 4.21 per cent off of its 52-week high.
On the sectoral front, 8 of 11 sectors ended higher. Information Technology was the best performing sector, gaining 4.26 per cent and 1.83 per cent for the past five days.
The top performer on the ASX pack was Netwealth Group Limited (ASX:NWL), up 15.3 per cent. The online fund manager has upgraded its outlook for funds under management following another strong quarterly result. . Netwealth lifted its guidance for net fund inflows for FY22 from AUD 10 billion to approximately AUD 12.5 billion, thanks to record inflows for the September quarter with net fund inflows of AUD 4 billion.
At the second position was Perseus Mining Limited (ASX:PRU), up 9.3 per cent. HUB24 Limited (ASX:HUB) and Wisetech Global Limited (ASX:WTC) also made it to the gainers list- their stock up 8.9 per cent and 7.4 per cent each. Software & Services company Megaport Limited (ASX:MP1) closed higher by 6.8 per cent.
Copyright © 2021 Kalkine Media
On the flip side, Redbubble Limited (ASX:RBL) was the top laggard today, down 12.5 per cent after the Company reported disappointed revenue and earnings for the first quarter. The Company reported disappointed revenue and earnings for the first quarter. For instance, the headline sales turnover numbers were down 21 per cent to $142 million. However, Redbubble saw improving performance from July to September and reiterates the FY2022 outlook statements provided in August.
Some of the other top laggards were ASX comprised of energy and insurance companies- Viva Energy Group Limited (ASX:VEA), Insurance Australia Group Limited (ASX:IAG), Whitehaven Coal Limited (ASX:WHC) and Suncorp Group Limited (ASX:SUN).
Asian & global market performance
Most Asian stocks rose today owing to an advancement in U.S. equity futures as the Wall Street snapped a three-day losing streak. Equities advanced in Japan where the Topix index climbed 0.5 per cent. In South Korea, Kospi added 1.2 per cent. However, they fluctuated in China where data showed the highest factory-gate inflation in almost 26 years. Hong Kong markets remained shut for a holiday.
Beyond Asia, investors reviewed earnings and inflation data. The newest update on inflation was mainly taken in stride. Consumer prices rose 5.4 per cent in September from a year ago, matching the highest rate since 2008. Subsequently, the S&P 500 rose 0.3%, The Nasdaq 100 rose 0.8 per cent while the Dow Jones finished flat. Banks were among the heaviest weights on the market.
As sinusoidal trends continue, global markets are struggling to shake off worries that inflation spurred by an energy crunch and pandemic-related supply-chain snarls will sap company profits and economic expansion. On top of all this, the debt crisis at China Evergrande Group goes on.
Besides, The International Monetary Fund has warned of the risk of sudden and steep declines in global equity prices.
Crypto market performance
In the world of cryptocurrencies, it seems like Bitcoin is recovering faster than equities as buyers remain active. The world's largest cryptocurrency has resumed its rally, taking the largest token above USD 58,000. The recovery in cryptocurrencies over the past week has decoupled from equity markets.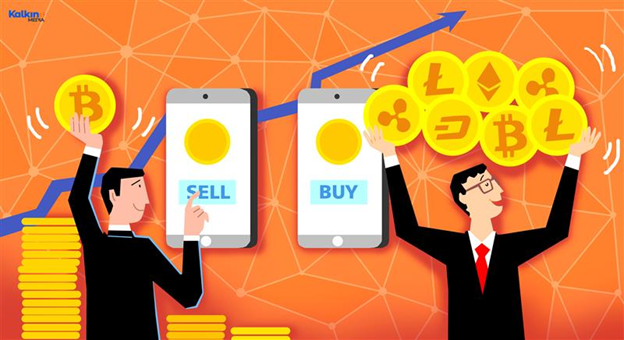 Copyright © 2021 Kalkine Media
Besides, considering the decline in miner outflows, which tends to be a bullish price indicator, some experts suggest that despite China's crypto ban, it seems miners, including those who were in China, are holding the digital currency in mining wallets.
Before we call it a day, here's some food for thought- it is yet to be seen if over the long term, Bitcoin's drawdowns will be more severe than for equities, as the cryptocurrency's higher volatility can accelerate price moves.