Summary

The Australian sharemarket opened in green on Friday after US stocks rose as an agreement was reached on the US$1-trillion infrastructure plan.
The ASX 200 was led by gains in material and financial stocks.
By 10:30 AM (AEST), the ASX 200 was trading 0.50% higher, at 7,311.90.
The Australian sharemarket opened in green on Friday after US stocks rose as President Joe Biden and a group of senators agreed on a US$1-trillion infrastructure plan. The benchmark ASX 200 opened 0.18% higher, at 7,288.30.
By 10:30 AM (AEST), the ASX 200 was trading 0.50% higher, at 7,311.90.
On Thursday, the ASX 200 index fell 0.3% to 7,275.3, as New South Wales (NSW) grappled with a double-digit rise in COVID-19 cases.
Meanwhile, S&P 500 ended 0.58% higher, while the NASDAQ Composite added 0.69% in the overnight trade. The Dow Jones rallied 0.95%.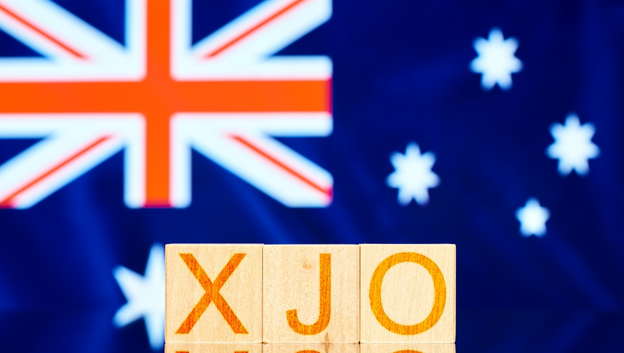 Source: ©Shimanovichs | Megapixl.com
What has happened so far?
The index has lost 0.77% for the last five days and sits 1.27% below its 52-week high. The benchmark was led by gains in material and financial stocks.
Pilbara Minerals was up 2.3%, while St Barbara also rose 2.3%.
Macquarie Group added 2.2%. All four major banks traded higher. ANZ was up 1.2%, NAB was up 1%, and Westpac and Commonwealth Bank were up 0.9%.
While Health Care was down 0.9%, Information Technology was down 0.3%.
The broader All Ordinaries index was up 0.561%, while the ASX 200 VIX Index was up 0.173%.
READ MORE: Which are the top dividend stocks in Australia?
Source: ASX website; as of 10:30 AM (AEST)
Australian dollar and bond yield
The currency which is sensitive to commodity prices was trading 0.06% higher, at 0.7586. The domestic currency last traded at US$0.7582, after going as high as US$0.7591 earlier in the day.
The 10-year Australian bond yields were trading 0.46% lower, at 1.518. The 10-year US Treasury yields hung below 1.5% as investors saw little reason for the Fed to deviate from its plans to raise interest rates in 2023.
Source: ©Ymgerman | Megapixl.com
Commodity space
Crude oil prices ended higher, hovering near three-year highs, as the drawdowns in US inventories and accelerating German economic activity spurred oil demand. Brent crude futures settled 0.5% up, at US$75.56 per barrel, while WTI crude futures closed at US$73.30 per barrel.
Crude oil WTI futures were trading 0.25% higher, at US$73.48.
The Early Trades || Here's Why ASX 200 Advanced During Early Trades
On Thursday, gold prices traded lower in a choppy trading session. Spot gold fell 0.1% to US$1,776.65 an ounce by 2:15 PM EDT, as the US dollar recouped initial fall.
Gold futures were trading 0.08% lower, at US$1,775.20.
READ MORE: How are Laybuy shares performing? Does the Company pay dividend?
Metals' update
Chinese coke futures surged to the highest level in six weeks, rising nearly 4% after spot market prices rose on fears of tighter supply. The most traded September delivery month of iron ore futures on the Dalian Commodity Exchange (DCE) was up 1.39% to 1,170.5 yuan.
Three-month benchmark copper futures were down 0.6% at US$9,429 a tonne by 1615 GMT. Copper prices have retraced about 12% from a record high of US$10,747.50 per tonne, reached in May 2021.
Copper futures were trading 0.30% higher, at US$4.3235.
Newsmakers
Pilbara Minerals (ASX:PLS) announced the approval of a staged restart at its Ngungaju operation during the December quarter of 2021. The company expects record shipments in the June quarter.
AMP (ASX:AMP) announced appointment of Mike Hirst, previously the CEO of Bendigo and Adelaide Bank from 2009 to 2018, as an independent, non-executive director to its board.
Flight Centre (ASX:FLT) has announced a staff retention program under which, employees would get share rights if they continue their career at the firm through to the end of 2022.
Southern Cross Media (ASX:SXL) has signed an agreement with Network 10 to broadcast channels 10, 10 Bold, 10 Peach and 10 Shake for two years in Queensland, Southern New South Wales, and regional Victoria.
Charter Hall (ASX:CHC) said that it funds under management (FUM) would rise to AU$52 billion by the end of June.