Summary

The ASX 200 is expected to open lower on Monday after US stocks fell in the previous session on inflation fears.
The Australian benchmark index may open 37 points or 0.5% lower on Monday.
This week, investors are expected to closely track tech firms' second-quarter earnings reports.
The ASX 200 is expected to open lower on Monday after US stocks fell in the previous session as inflation fears raised concerns despite robust retail data and better-than-expected earnings report.
The Australian benchmark index may open 37 points or 0.5% lower. On Friday, the ASX 200 ended the week on a strong note, up 0.2% to 7, 348.1 points.
The three major stock market indices ended the week lower to each snap three-week winning streak. The decline was mainly led by energy stocks as crude oil prices fell from the record highs on Friday. Technology stocks fell by 0.97% on Friday. However, defensive utilities, consumer staples and real estate advanced. Realty stocks also hit a record.
The Dow Jones lost 299.17 points, or 0.86%, to close at 34,687.85. The S&P 500 dropped 0.75% to 4,327.16 and the NASDAQ Composite fell 0.8% to 14,427.24.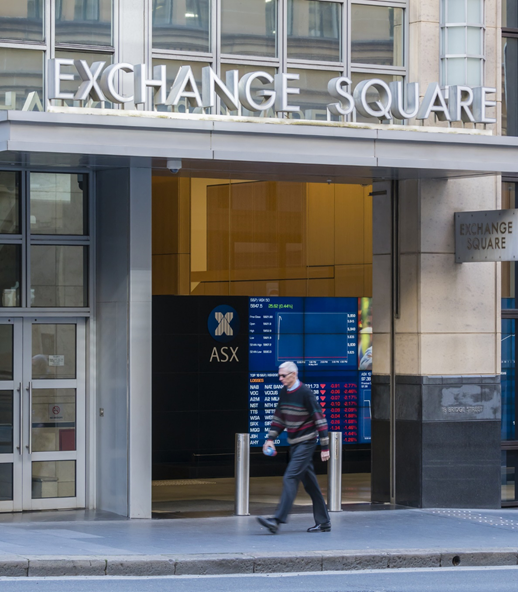 Source: ©Ymgerman | Megapixl.com
READ MORE: How to invest in stocks of foreign companies?
Meanwhile, US retail sales rose by 0.6% in June. Core retail sales increased by 1.1% in June.
Investors are expected to closely track this week's second-quarter earnings reports of tech firms.
Bond yields and dollar
The 30-year Treasury bond yield was up 0.45% to 1.928, while the 10-year bond yield increased 0.25% to 1.300.
The US Dollar Futures Index surged 0.09% to US$92.713.
READ MORE: Ten blue chip shares with fully franked dividends on ASX
Technology stocks
Australian tech stocks could trade lower on Monday after weak performance from US peers on Friday.
Shares of Apple closed 1.4% lower after hitting a record close just two days before. Netflix shares fell ahead of its second-quarter earnings report this week.
As a result, Australian shares such as Afterpay (ASX:APT), BrainChip Holdings (ASX:BRN) and Xero (ASX:XRO) could face selling pressure.
READ MORE: A look at five diversified ASX-listed penny stocks for July
Crude oil
Brent oil decreased 0.42% to US$73.16 per barrel and WTI crude was down 0.31% at US$71.41 on Friday.
Major stocks such as Viva Energy Group (ASX:VEA), Santos (ASX:STO) and Woodside Petroleum (ASX:WPL) could be in focus today.
Source: ©Flynt | Megapixl.com
Gold
The price of gold fell from one month high after the US dollar strengthened. Gold futures settled 0.92% lower at US$1,812.20 per ounce while spot gold price fell 0.8% to US$1,815 an ounce.
Gold miners such as Northern Star Resources (ASX:NST), De Grey Mining (ASX:DEG) and Silver Lake Resources (ASX:SLR) could be under pressure today.
Other metals
Silver decreased 2.69% to US$25.683 per ounce, while copper fell 0.37% to US$4.3070.
The spot price for iron ore landed in China retreated US$1.20 or 0.5 per cent to US$221.10 a tonne.
While nickel rose 1.6%, aluminium and lead fell 1.3% and 0.5%, respectively. Zinc advanced 1.2% whereas tin rose 1.9% to US$34,456 a tonne.
READ MORE: Can APEC meeting led by New Zealand lead to a meaningful outcome?
Economic data this week
The major Australian economic data releases this week include minutes from July's Reserve Bank of Australia (RBA) policy meeting (Tuesday), June retail sales (Wednesday), and trade and quarterly business confidence data (Thursday).
READ MORE: Oversupply fears drag Crude oil prices; 3 ASX oil stocks under lens