Highlights

The ASX 200 benchmark index was trading 0.01% or 0.4 points up at 7,427.6 in the first 15 minutes of opening trade.
Markets in the United States were closed for a holiday on Monday.
The Aussie and Kiwi dollars traded flat on Monday as market participants discounted aggressive rate hikes in the US.
The Australian share market opened on a flat note on Tuesday as investors continued to be cautious amid the COVID-19 situation and earnings season with no clues from the US market as it was closed on account of a holiday for Martin Luther King Jr Day. Local technology stocks were supporting the markets in the opening session. The benchmark index, ASX 200 was trading 0.01% or 0.4 points up at 7,427.6 in the first 15 minutes of opening trade.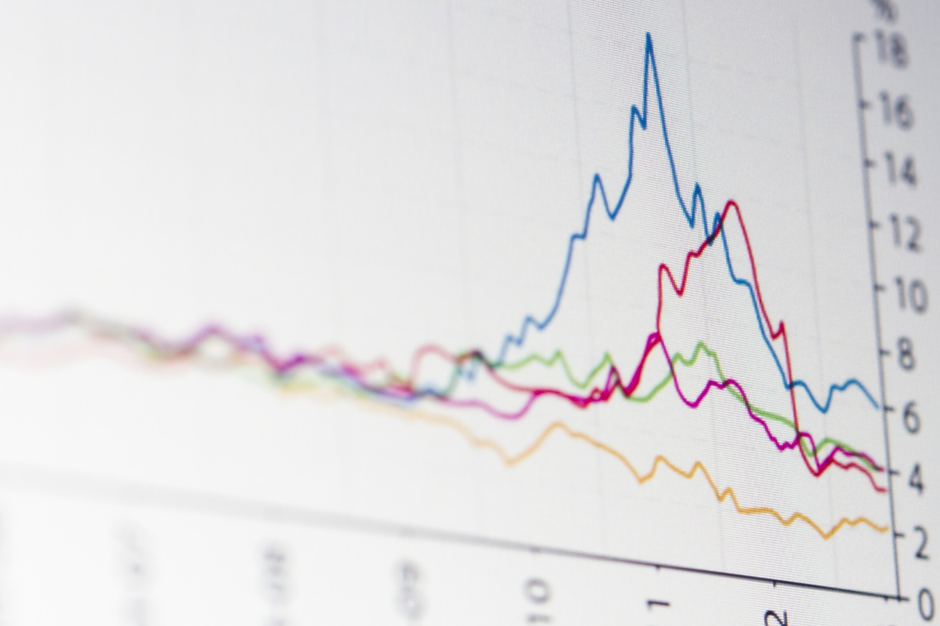 Image Source: © Embe2006 | Megapixl.com
European shares rebounded on Monday from Friday's losses as market participants focused on company earnings. With US markets closed on Monday, the Dow Jones Industrial Average last closed 0.56% down to 35,911.82, while the S&P 500 closed 0.08% up at 4,662.84 on Friday. The NASDAQ Composite recovered 0.59% or 86.94 points to 14,893.75 on Friday.
The Aussie and Kiwi dollars traded flat on Monday as market participants discounted aggressive rate hikes in the United States, while economic news from China was too mixed to offer much support. The Aussie dollar was holding at US$0.7210, having fallen by 0.9% on Friday as US yields surged to hit one-year highs.
Read More: AU$500 for two tests: ACCC sends warning to RAT price gougers
How has the market performed so far?
As of 11:00 AM AEDT, the ASX 200 had gained some momentum and was trading 0.14% or 10.5 points to 7,427.8, while the ASX All Ordinaries index was up by 0.18% or 14.3 points at 7,753.6. The A-VIX fell 2.84% to 13.15.
The biggest gainer for the day so far is Novonix Limited (ASX:NVX), gaining 7.89% to AU$10.39, followed by JB Hi-Fi (ASX:JBH) with a 7.11% rally to AU$49.96. On the losing front, Virgin Money UK PLC (ASX:VUK) and Mineral Resources Limited (ASX:MIN) are the top laggards, falling 1.9% and 1.84%, respectively.
On the sectoral front, the telecom and IT sectors are supporting the market the most, rallying 0.98% and 0.9%, respectively. The consumer discretionary, consumer staples and materials sectors are all trading positive for the day so far. The energy and financial spaces were a bit of a laggard, trading 0.23% and 0.14% respectively. Overall, nine out of the eleven sectors were trading higher today.
Newsmakers
CIMIC Group Limited (ASX:CIM)
South Australian Government has selected CIMIC Group's CPB unit to deliver the next stage of the Augusta Highway Duplication
The contract is expected to generate a revenue of approximately AU$132 million.
The project duplicates the existing Augusta Highway with the incorporation of a new two-lane carriageway, and intersection/junction treatments.
Rio Tinto Limited (ASX:RIO)
The company shipped 321.6 million tonnes of Australian iron ore last year.
Exploration and evaluation expenses in 2021 stood at AU$726 million, which is AU$101 million or 16% higher than 2020.
The Zulti South project in South Africa continues to remain under full suspension.
Ampol Limited (ASX:ALD)
For Q4 2021, the Lytton Refinery's (owned by Ampol) margin was reported at US$11.24 per barrel, significantly higher than the third quarter margin of US$6.76 per barrel.
Singapore Weighted Average Margin (SWAM) rose above the 5-year historical average, reaching US$12.79 per barrel in 4Q 2021.
Ampol said refinery production was strong for the period, increasing to 1585 ML from 1565 ML in Q3 2021.
JB Hi-Fi Limited (ASX:JBH)
The company's sales momentum was strong throughout the first half with total sales reaching up to AU$4.86 billion in 1H FY22.
Online sales were AU$1.1 billion, up 62.6% on last year, representing 22.7% of total sales.
EBIT was strong at AU$420.5 million, down 9.1% on last year, but up 59.9% over a two-year period.
Redbubble Limited (ASX:RBL)
In 1H FY22, the company reported a marketplace revenue of AU$288 million, a 60% spike over 1H FY20.
The company ended the halt year with a record cash balance of AU$143 million, as of 31 December 2021.
Growth in Redbubble's largest category, North American apparel, was strong, up 10% in 2Q FY22 and 7% in 1H FY22, on a YoY basis.
Read More: Here's why BrainChip (ASX:BRN) shares are up over 100% this year