Highlights

By lunchtime, the ASX 200 was trading 0.44% or 32.8 points down at 7,497.5.
Gold miners and energy shares are taking a beating as commodity prices fell overnight.
Centuria Capital Group has acquired a Port Adelaide office building for AU$62.75 million.
Australian shares were trading in negative territory on Wednesday, with the broader market being dragged by the country's gold and energy sectors on the back of weaker commodity prices. By lunchtime, the ASX 200 was trading 0.44% or 32.8 points down to 7,497.5. The ASX All Ordinaries index also shed almost 30 points to trade below the 7800-mark, at 7,796.6.
Meanwhile, US shares closed mixed, while global equities retreated from record highs on Tuesday. The Dow Jones closed 0.76% down to 35,100.01, while the S&P 500 was down 0.34% to 4,520.02. The NASDAQ Composite was mildly up 0.07% and closed the session at 15,374.33.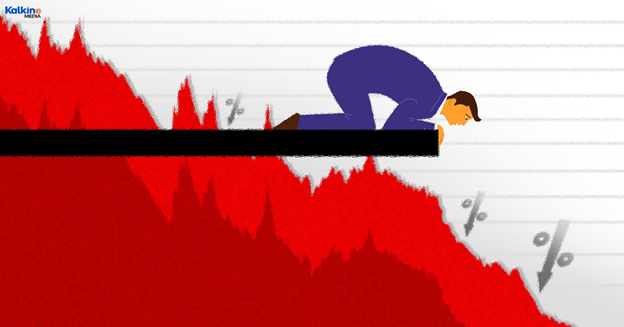 Image Source: Copyright © 2021 Kalkine Media Pty. Ltd.
On Tuesday, the Australian dollar witnessed selling pressure after the Reserve Bank of Australia stuck to its plans to taper its bond buying. The central bank decided to extend the length of the programme as the economy continues to reel under COVID-19 lockdowns. After the RBA surprised some by cutting its bond buying by AU$1 billion a week to AU$4 billion, the local currency fell 0.27% to $0.7419 at 06:21 GMT, reversing earlier gains.
Which ASX stocks are the biggest gainers & losers today?
Today's fall in the Australian market has shot up the volatility levels, making A-VIX to trade 3.46% higher at 10.7.
Related article: US stocks drift on slow pace of economic recovery
Top Gainers and Losers
Frontline shares that are leading the fall in today's session are Redbubble Limited (ASX:RBL) and St Barbara Limited (ASX:SBM), falling 4.12% and 4.01%, respectively. Another gold miner in the list is Perseus Mining Limited (ASX:PRU), losing 3.44% by mid-day.
Other gold miners such as Northern Star Resources Limited (ASX:NST), Newcrest Mining Limited (ASX:NCM) and Evolution Mining Limited (ASX:EVN) have taken a hit of more than 2% each as gold tumbled around 1.48% overnight.
Data Source: ASX Website (as of 8 September 2021, 11:30 AM AEST)
A few stocks trading in the green are Macquarie Group Limited (ASX:MQG), gaining 4.8%, followed by Washington H. Soul Pattinson and Company Limited (ASX:SOL) and Resmed Inc (ASX:RMD), which were up 1.82% and 1.63%, respectively.
Coming to the sectoral view, investors haven't spared a single sector and all 11 sectors are witnessing selling pressure. The real estate sector is losing the most with a 1.2% fall, followed by Consumer Staples and Materials sector, shedding 1% and 1.12%, respectively.
Crude oil prices fell on Tuesday on concerns about weak demand outlook in the US and Asia, leading to a fall in energy shares as well. The energy index is down 0.55%, with stocks like Woodside Petroleum Limited (ASX:WPL), Santos Limited (ASX:STO) and Viva Energy Group Limited (ASX:VEA) are all trading lower.
Read more: Five ASX penny stocks that started September on a bright note
Newsmakers
CIMIC Group (ASX:CIM) companies – Broad Construction, UGL and Leighton Asia – have been awarded contracts that are expected to generate an additional revenue of AU$145 million. All the projects under the new contracts are expected to be completed in 2022.
NRW Holdings Limited's (ASX:NRW) subsidiary Primero Group has been awarded an engineering, procurement and construction contract for the Mt Holland concentrator project for Covalent Lithium. Under the contract, the company would be processing run-of-mine (ROM) ore at about 2 million tonnes a year.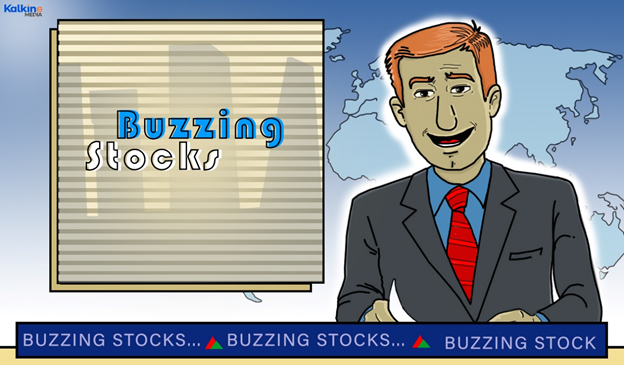 Image Source: Copyright © 2021 Kalkine Media Pty. Ltd.
The management of Westgold Resources Limited (ASX:WGX) expects the production guidance to be achieved despite COVID-19 travel restrictions impacting staff movements in August 2021.
Centuria Capital Group (ASX:CNI) has acquired a Port Adelaide office building for AU$62.75 million with an 11.1-year weighted average lease expiry (WALE). The company would be doing a fixed annual rent review of about 3%.
According to BHP Group (ASX:BHP), it has contributed around AU$34.1 billion to the Australian economy in FY21. The company also spent around AU$100 million on social media investments and paid around AU$4.5 billion to employees.
Some of the shares that have gone ex-dividend today are – NIB Holdings Limited (ASX:NHF), BWX Limited (ASX:BWX) and Money3 Corporation Limited (ASX:MNY).
Read more: Five ASX penny stocks that turned multi-baggers in 2021