Source: Red ivory, Shutterstock
Summary

Explosives are widely used for unearthing natural resources, including mineral and oil gas.
The coal and metal mining sector accounts for more than 70% of the world's total explosive consumption.
ORICA and Incitec Pivot's FY20 results were highly impacted by COVID-19, driving mine shutdowns and lower coal demands.
Explosives are extensively used in oil and gas projects and open-cut mines, underground operations, quarrying, and construction. The major difference between blasting and explosive agents is their sensitivity. Explosives have a capping limit for their sensitivity, whereas blasting agents don't have a capping limit. Mining and O & G companies use explosives for generating seismic waves for geophysical acquisition. Miners use explosives for underground and open-pit mining.
The coal mining sector is the biggest consumer of explosives, followed by the metal mining sector. Talking about industrial applications, China is the leading consumer of explosives, followed by the US. Australia is the leading supplier of thermal and metallurgical coal to China, accounting for more than half of the country's coal imports. But the recent trade war between both the countries, which started in the second half of 2020, led to the ban of Australian coal to China. As per the market leader Refinitiv, American multinational investment bank Citi believes that the Chinese ban on Australian coal will remain a drag for explosives suppliers.
Copyright © 2021 Kalkine Media Pty Ltd
Let's have a look at two leading ASX-listed explosive supplier:
ORICA Limited (ASX:ORI): With headquarters in East Melbourne, ORICA is the world's leading commercial explosives and sodium cyanide provider. The company deals with the manufacturing and the distribution of commercial-scale explosives and blasting systems and other technical support services in the mining and tunnelling domains.
The company's main revenue in Australia, the Pacific, and Asia comes from thermal coal supplies, coking coal, gold, and iron ore exploration activities. Explosive supplies to thermal coal were maximum in FY20. The company earnt a revenue of A$5,611M with an EBITDA of A$955.8M and an NPAT of A$168M at the end of the year on 30 September 2020.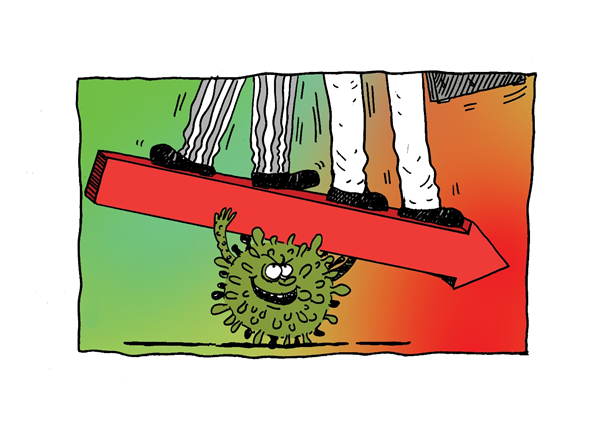 Copyright © 2020 Kalkine Media Pty Ltd
Trade tension between China and Australia slashed the demand for the company's products during the first half of FY21, accounting for around 60 thousand tonnes less ammonium nitrate sale against the corresponding periods. As per a recent update on 26 February 2021, the company expects a reduced Earnings Before Interest and Tax in 1H FY21 due to the suspended mining operations caused by prolonged COVID-19 impacts and the strengthening of the Australian dollar leading to unfavourable foreign exchange rates.
Incitec Pivot Ltd (ASX:IPL): Incitec Pivot is the global leader in the agricultural and resources sectors. The company offers a wide range of fertilizers, explosives, and industrial chemicals worldwide through its 20 manufacturing units. Dyno Novel is IPL's wholly owned subsidiary, which deals in the explosives' manufacturing. IPL is an ASX-100 listed company with headquarters in Southbank, Australia.
Dyno Nobel is the second-biggest explosives wholesaler in Australia by volume, which provisions its products to iron ore and metallurgical coal miners. The company manufactures ammonium nitrate at its Moranbah ammonium nitrate plant. The company also produces Initiating systems at its Helidon, Queensland facility. Company's Dyno Nobel Americas deals with America's explosive business.
Good Read: 5 Penny stocks making investors happy today
With consolidated revenue of A$3,942.2M and NPAT of A$123.4M, Dyno Nobel Asia Pacific's contribution towards revenue was A$999.2M in FY20 ending 30 September 2020. The company's explosives earnings for FY20 were decreased by A$15M mainly due to lower coal demands and the halted mining operations due to COVID-19.
As per its recent release on 15 February 2021, the company is expecting A$35M lower 1H FY21 earnings before interest and tax. The results are highly affected by COVID-19-related mine closures and slower Indonesian demand.