Summary

Dragontail and COSOL have made significant progress in the last 12 months delivering impressive 1-year returns.
Dragontail Systems announced an impressive Q1 FY2021 with robust financial and operational performance.
COSOL's subsidiaries COSOL Australia and AddOns Inc were awarded contracts based on the potential of its proprietary digital solutions, RP Connect and Copernicus.
Despite the tumultuous journey of the stock markets in the last 12 months, two Australian penny stocks have performed admirably during the period. Dragontail Systems and COSOL Limited have made significant strides during this period, delivering a strong return of 73.91% and 145%, respectively. The robust growth was driven by solid financials and operational developments.
Amongst Dragontail's peer companies, Adacel Technologies Limited (ASX:ADA) and PropTech Group Limited (ASX:PTG) were the top performers delivering strong growth in the last year.
COSOL delivered positive returns in the last 12 months with better returns than its peers, including Reckon Limited (ASX:RKN) and 99 Technology Limited (ASX:NNT). Ansarada Group Limited (ASX:AND) was one of the best performers in the group with ~480% returns.
Let us look at the latest developments for these two penny stocks.
Dragontail Systems Limited (ASX:DTS)
Dragontail Systems is a software firm engaged in optimising restaurant orders and delivery process via its Algo SaaS platform and QT AI camera system.
On 20 April 2021, the Company announced its Q1 FY2021 results, indicating considerable growth during the period.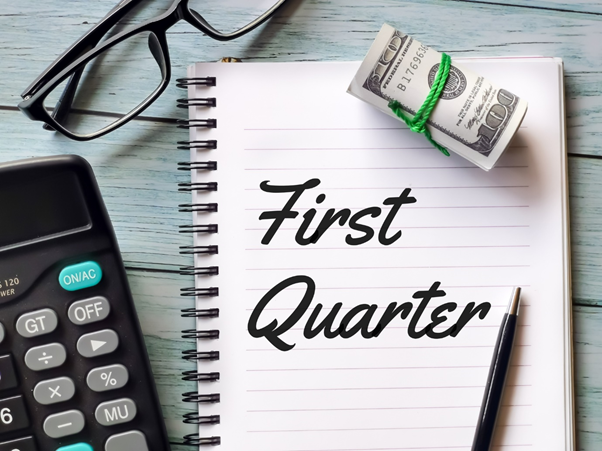 Source: © Ekahardiwito | Megapixl.com
The Company reported an impressive 31% growth in the cash receipt from the customers to US$675,000. The install base expanded by 30.5%, reaching 3,480 stores worldwide (vs. 2,663 in the previous quarter).
Important developments during Q1 FY2021
DTS improved its QT AI camera with a unique 'Cleanliness Module'. It completed its roll-out to all Domino's stores throughout ANZ.
Introduced a new dimension to the Algo Platform. Thus, allowing multi-channel order processing through the website, app, media and via offline mode.
DTS entered into a strategic partnership with the US-based Valqary for contactless food delivery via drones for the QSR industry and other possible markets.
The Company was given official patent rights in Australia for its QT AI camera quality system, its flagship product.
The Company expanded in the US and entered new markets. It also strengthened its grip across Asia.
Cash Flow Highlights
Outlook:
DTS is well-funded and anticipates robust ongoing growth in the coming quarters.
Dragontail's MD, Ido Levanon, commented:
GOOD READ: Five ASX Penny Stocks Swimming Against The Tide Today
COSOL Limited (ASX:COS)
COSOL Limited (ASX:COS) provides proprietary digital solutions to asset-intensive industries. On 20 April 2021, the Company announced that its wholly owned subsidiary companies COSOL Australia and AddOns Inc, were awarded contracts driven by its proprietary digital solutions, Copernicus and RP Connect.
Contract Awarded to COSOL Australia:
COSOL Australia won a multi-year contract with Transgrid under which it would replace Transgrid's existing ERP platform and switch to Oracle Financials and Field Service and Maximo EAM. The contract formed a part of its digital transformation program and was awarded after demonstrating its data migration expertise.
COSOL Australia secured another contract with Anglo Nickel under which it would provide data migration services as the two divisions move from Ellipse and SAP ECC6 to SAP S/4 Hana.
COSOL Australia was awarded the contract based on COSOL's work on earlier data migration assignments with Anglo American Group. As per the new contract, Anglo Nickel would use RP Connect, COSOL's proprietary digital solution and its Legacy Data Viewer module in the data migration services process.
Contract Awarded to AddOns Inc:
Based in Denver, AddOns Inc was awarded a new deal with Australian mining company Ioneer (ASX:INR). The contract is the first of a prospective three-phased agreement under which AddOns would support the early growth of INR as it creates its Rhyolite Ridge Lithium-Boron Project in Nevada, USA. The project would see COSOL become a preferred partner to work on implementing the Hitachi Ellipse Finance module. Thus, it would help INR enhance its decision-making capability and get access to important information timely and accurately.
Securing this award continues COSOL's established position as the global leader in Hitachi Ellipse implementations and management. It includes COSOL's unique IP with modules of the Ellipse EAM platform to offer a customised solution to a business in its initial growth phase.
ASLO READ: 5 Penny stocks thriving in today's session
Stock Information (as on 21 April 2021)