On 27th January 2022, the Australian equity market ended the day lower as there was broad-based selling. On the same day, ASX 300 has witnessed a fall of 1.78% and ASX 100 declined by 1.73%. Also, ASX 200 has witnessed a decline of 1.77% to 6,838.30.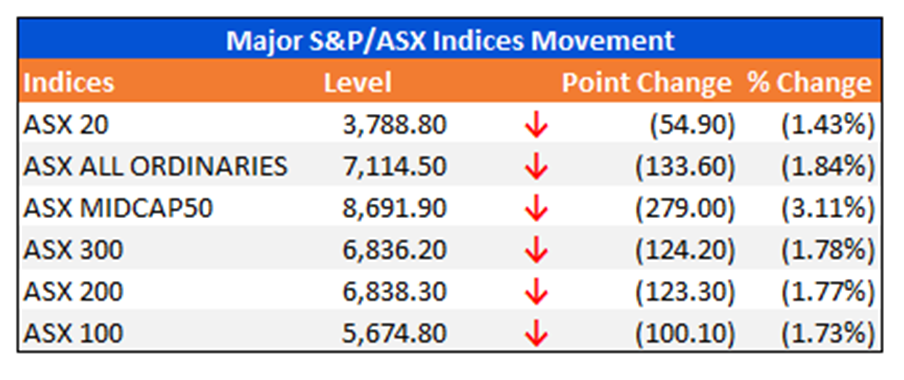 Data Source: ASX, Table Source: Copyright © 2021 Kalkine Media
Performance of Indices:
ASX Midcap 50 Index closed at 8,691.90 points. This implies ~4.17% increase in the previous 1 year.
S&P/ASX 200 vs S&P/ASX Midcap 50 Index vs ASX Small Ordinaries Index – One Year Return

Source: REFINITIV
Gainers and Losers:
Beach Energy Limited (ASX: BPT) has recenlty released its Q2 activities report for FY 2022, wherein, the company's production was 5.3 MMboe, revenue amounted to $398 Mn and net cash position was maintained.
Platinum Asset Management Limited (ASX: PTM) rose by 4.661% to A$2.470 per share.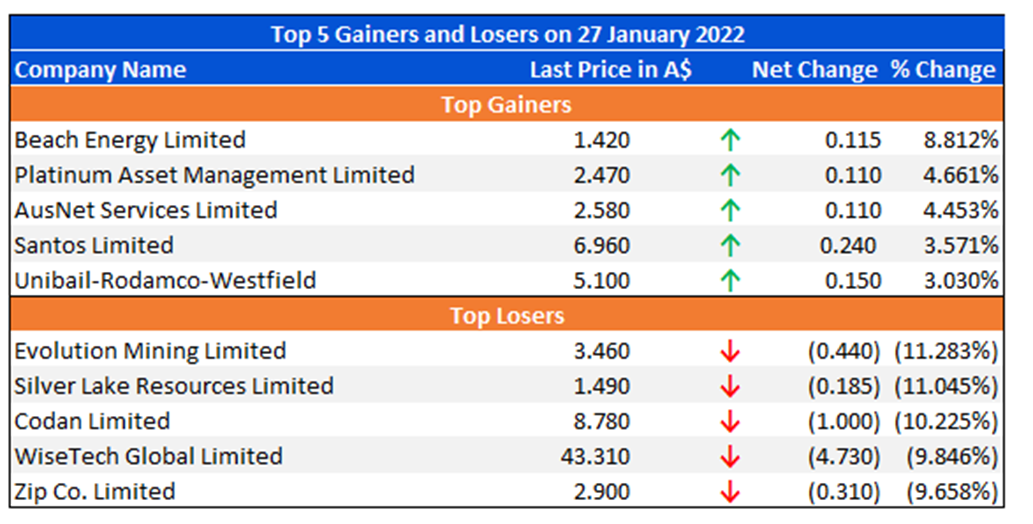 Source: REFINITIV
Movement on Wall Street:
On 26th January 2022, NASDAQ Composite increased marginally by 0.02% to 13,542.12. Notably, Dow Jones Industrials Average fell by 0.38% to 34,168.09.
Note: The reference data in this article has been partly sourced from REFINITIV