On 18th February 2021, the equity market of Australia settled in green as ASX200 increased marginally by 0.70 points to 6885.90. On the same day, Healthcare sector grew by 1.95% and Consumer Cyclicals sector increased by 0.49%. On February 18, 2021, key statistics were released by Australian Bureau of Statistics. Notably, number of people employed increased by 29,100 (0.2%) to 12,939,900 in January 2021 compared to 12,910,800 in December 2020.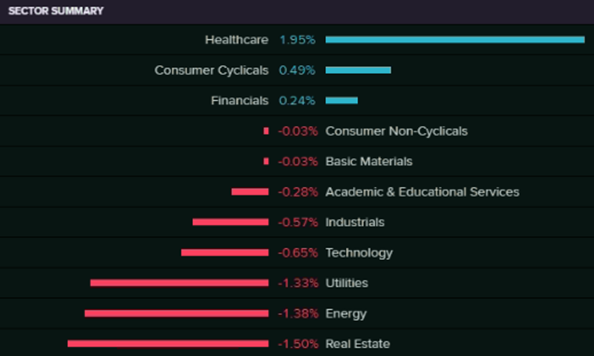 Sector Summary (Source: Refinitiv (Thomson Reuters))
Movements on Wall Street: On February 17, 2021, Dow Jones Industrial Average increased 0.28% to 31,613.02. Notably, NASDAQ Composite declined 0.58% to 13,965.50.
Gainers and Losers: Treasury Wine Estates Ltd. (ASX: TWE) and IPH Ltd. (ASX: IPH) soared by 17.46% and 9.80%, respectively. On the flip side, NRW Holdings Ltd. (ASX: NWH) slipped by 17.14%.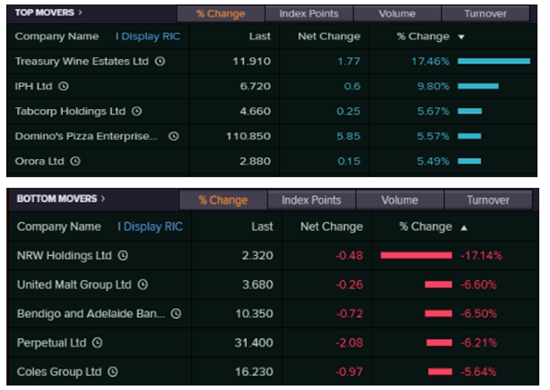 Gainers and Losers (Source: Refinitiv (Thomson Reuters))