Highlights

Norton has specifically stated that turning on the crypto miner is a manual process but not difficult
It helps mine the cryptocurrency Ethereum, which has been rising of late, even more than Bitcoin
Norton mining services do not work in all countries, and users must also note the system requirements
Over the past few weeks, Ethereum's ETH has been one of the biggest crypto gainers. Consider this. In the middle of last month, the token was trading at nearly US$1,100. As of writing, ETH price is over US$1,600 -- a stunning spike of nearly 45% in 15 days.
This could be one reason why crypto enthusiasts might be interested in Norton's crypto mining feature. Norton, one of the world's most recognised anti-virus software, had started giving crypto mining options to its users to probably ride on the blockchain and crypto wave. But is Norton's crypto miner program difficult to delete once installed?
Let us quickly explore answers to all such relevant questions.
Norton crypto miner
First, according to the company's official website, only Microsoft Windows 8, 10 or 11 (64-bit) operating systems can support the miner bundled with Norton 360. Additionally, the device must have a memory card with no less than 6 GB memory, a 1 GHz processor, and a 2 GB RAM support.
Second, it is stated that the miner is turned off by default, and the user must first turn it on manually in order to mine ETH tokens. Norton allows transferring the mined tokens to the user's Coinbase account. This must be done by accessing Norton's crypto wallet and withdrawing the tokens to Coinbase.
Lastly, a coin mining fee is also charged from the user, which is 15% of the tokens allocated to the user.
Is Norton's miner difficult to uninstall?
According to the website, it is not. There are two options for the user -- pause or turn off. In the former, the user can simply right-click on the Norton icon on Windows taskbar and click the 'pause crypto miner' option.
For turning it off, the user must click on the 'idle time to cash' tab and then pick the 'turn off miner' option. This is indeed a manual process, but since even turning on is manual, it does not appear to be unjustifiable. Norton 360 also allows a user, who has not enrolled for mining, to hide the Norton Crypto banner.
Also read: SEC calls Forsage "crypto fraud" and "Ponzi": Will Forsage continue?
Ethereum mining and Norton
There is little certainty on how much time it takes to mine one ETH token on Norton. This very likely depends on users' system configuration and the idle time during which the miner operates. The rise in the price of ETH crypto might prompt some enthusiasts to explore Norton's miner option.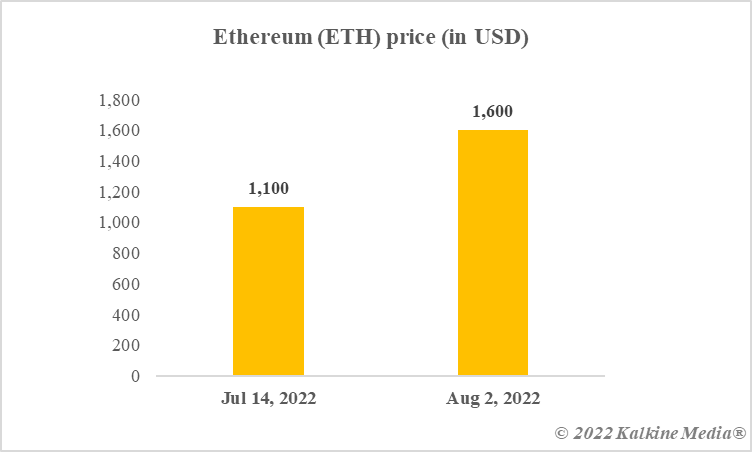 Data provided by CoinMarketCap.com
Bottom line
Norton 360 allows mining one cryptocurrency – Ethereum blockchain's ETH. The anti-virus company suggests that turning the miner on and off is a very simple process. However, there is not much clarity on the time consumed for mining one ETH token.
Risk Disclosure: Trading in cryptocurrencies involves high risks including the risk of losing some, or all, of your investment amount, and may not be suitable for all investors. Prices of cryptocurrencies are extremely volatile and may be affected by external factors such as financial, regulatory, or political events. The laws that apply to crypto products (and how a particular crypto product is regulated) may change. Before deciding to trade in financial instrument or cryptocurrencies you should be fully informed of the risks and costs associated with trading in the financial markets, carefully consider your investment objectives, level of experience, and risk appetite, and seek professional advice where needed. Kalkine Media cannot and does not represent or guarantee that any of the information/data available here is accurate, reliable, current, complete or appropriate for your needs. Kalkine Media will not accept liability for any loss or damage as a result of your trading or your reliance on the information shared on this website.